Alzheimer's Researcher Pushes Forward With Immunotherapy Trials Despite Setbacks In The Field
Play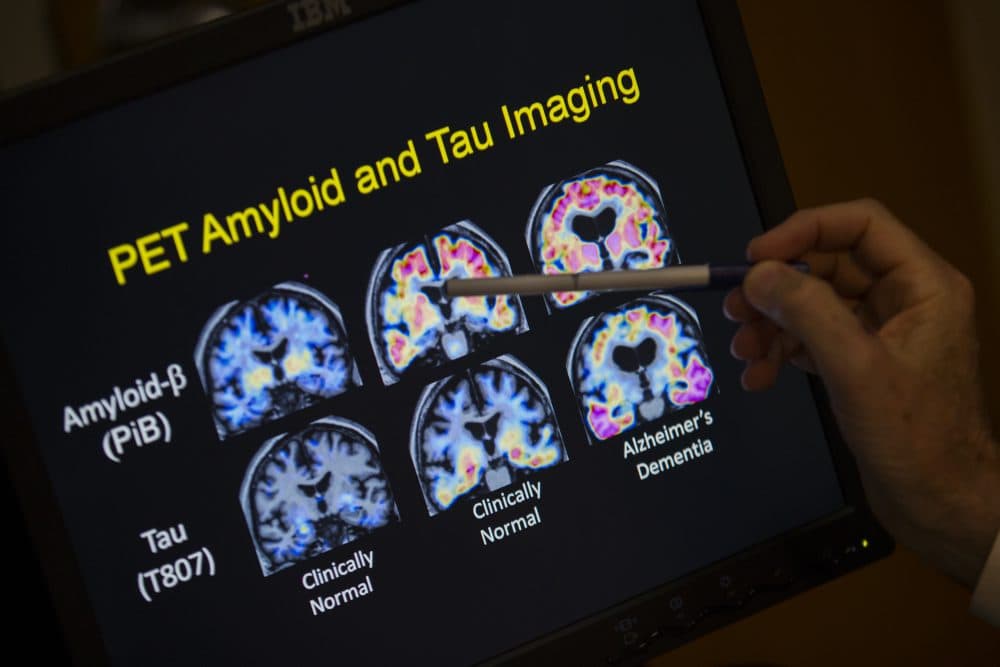 This article is more than 4 years old.
For two decades, scientists have been studying how immunotherapies may help treat Alzheimer's disease. The theory is that antibodies might trigger the brain to destroy a kind of protein that clumps in the brain of patients. The clumps are known as beta-amyloid plaques.
Recently, some large clinical trials of that kind of immunotherapy have failed.
An editorial in the New England Journal of Medicine says researchers may be "nearing the end of the amyloid-hypothesis rope."
Dr. Reisa Sperling says not yet, and she speaks with Here & Now's Lisa Mullins.
This segment aired on February 13, 2018.