With Minimalist Approach, 'The Party' Gives Star-Studded Cast An Opportunity 'To Rise'
Play
This article is more than 5 years old.
In the new tragicomedy "The Party," a festive occasion turns into a feast of unexpected revelations and recriminations.
Here & Now's Lisa Mullins speaks with writer-director Sally Potter and actor Patricia Clarkson.
Interview Highlights
On how the film took shape
Sally Potter: "How it came to mind is always a mystery when I start writing something, but I think it's like having your ear to the ground and feeling rumblings and grumblings that need to be expressed. When I started writing, it was during a general election in the U.K. when the political parties, the right-wing party and the left-wing party, had moved sort of into a center area and were using very, very similar language to describe supposedly the things that they believed and which gave one the impression nobody really believed in anything. So this story was about exploring the gap between what people think they believe, or possibly really do, and how they present themselves to the world, and how they behave in a situation of crisis, which challenges what the deepest beliefs are."
On playing the role of April, a loyal yet nasty character
Patricia Clarkson: "It's all those reasons I wanted to do it, as only Sally can write a truly, deeply complicated, complex woman that challenges me as an actress. I have a very long resume. I'm always looking to be taken to a new place. And so we began a beautiful process of getting to know our characters, getting to know Sally. Sally is a true visionary, she really knows exactly what she wants to say. She has eagle eyes and she sees everything, and she's fierce and passionate."
On April's personality
SP: "First of all, actually, I never really thought of her as cynical at all. I thought of her as a truth-teller or perhaps a one-woman Greek chorus commenting on the action. Somebody who was pointing out, helpfully, people's failings, making them face up to hypocrisies, puncturing politeness and going for the jugular of truth — all of these, to me, assets. The arc of change in her character is that she starts out, yes, apparently, you could say cynicism. But, by the end, what's clear is she adores her friend. She's extremely tender. She's a revolutionary. She's somebody who cares deeply about things, and that's what's fascinating. That's the contradiction in her character."
"It's like taking out unnecessary information so that all that remains on the screen has an incredible intensity to it and vibrancy."

Sally Potter, on the minimalist approach to filming
On how this film fits into the conversation and movement of #MeToo
SP: "Well, of course, [#MeToo] wasn't around when I was writing it, but I've been through many, many, many ways of approaching the liberation of women from feeling downgrade, or second-rate, or oppressed, or harassed, or whatever it may be. Of course, as a writer, writing parts for women that are complex and nuanced and interesting and vibrant and of various ages is itself an act of — how can I put it? — opposition to the boring and and stereotypical way in which women are often portrayed. So, in a general way, I try to help move things forward, but not in a didactic way, not as a lecture, but as a celebration of the complexity and humanity of half the human race — and the other half, as well, by the way. There are men in the film."
PC: "For me what is important is that there are two very important issues that are at stake. One is the criminal, predatory behavior of men in our industry that has affected men and women. But, out of that, and on the shoulders of those brave women and men who have spoken up, it has pulled the curtain back and we realize just the vast inequality that we have allowed to happen in our industry. Like Sally said the other day, for years we've all just been in survival mode, and for years I have always said, 'I'm lucky to be working ... ' instead of, 'Yes, of course, I should be working ... ' I've never heard a man say, 'Oh, I'm lucky to be working ... ' — no. And so I think we need more women in power and we need more women writing. We need more women making decisions. I say, 'We need more pay, more say and no lay."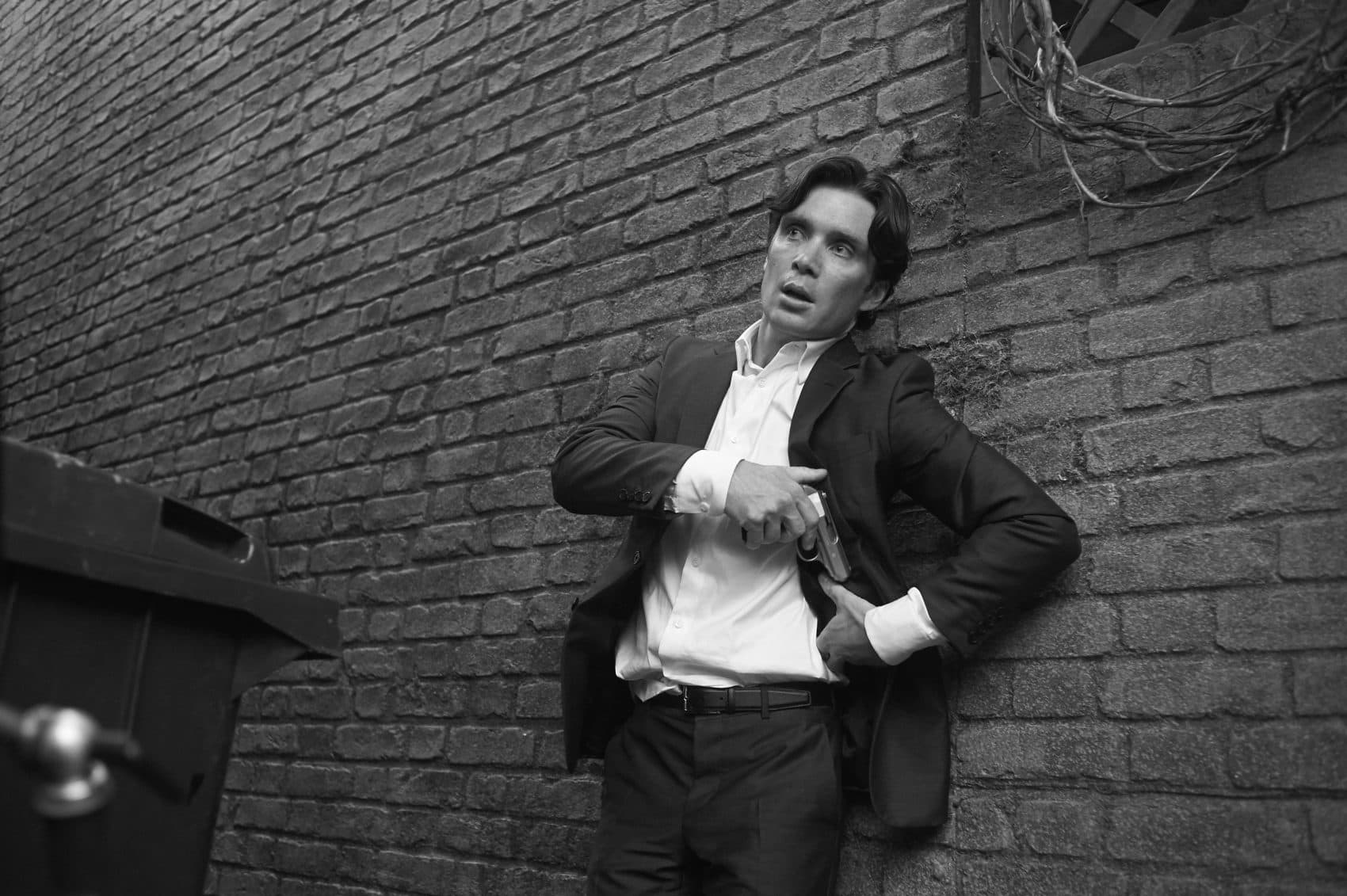 On the short, two-week filming process and the more spare approach to filming
SP: "It's all part of a sort of approach to minimal means for maximum effect. How do you tell a story in a kind of skeletal way, but go as deep as you possibly can? So, in this case, the priority is the best possible actors, the simplest environment in which we can shoot continuously. And it was indeed shot for a very low budget — everyone on equal pay, by the way. I think for me it becomes almost a philosophy of no-waste filmmaking. I think of it as kind of psychic ecology. You know, many films are too long, our time is precious. There's much wastage on unnecessary stuff or effects or whatever, and to try to work in this way, I think, is incredibly activating. It's like taking out unnecessary information so that all that remains on the screen has an incredible intensity to it and vibrancy. And in this case the vibrancy is light and dark, black and white, and that's so appropriate for the subject matter of the story."
PC: "It was essential when we were shooting. There was no margin for error. We had such limited time, resources, and I think as actors, often, we tend to get passive and indulgent. And with Sally we had to rise, we had to rally, we had to be ever-present. And there was no downtime. There was absolutely no downtime."
This article was originally published on February 14, 2018.
This segment aired on February 14, 2018.