It's Been 7 Years Since The Syrian Civil War Began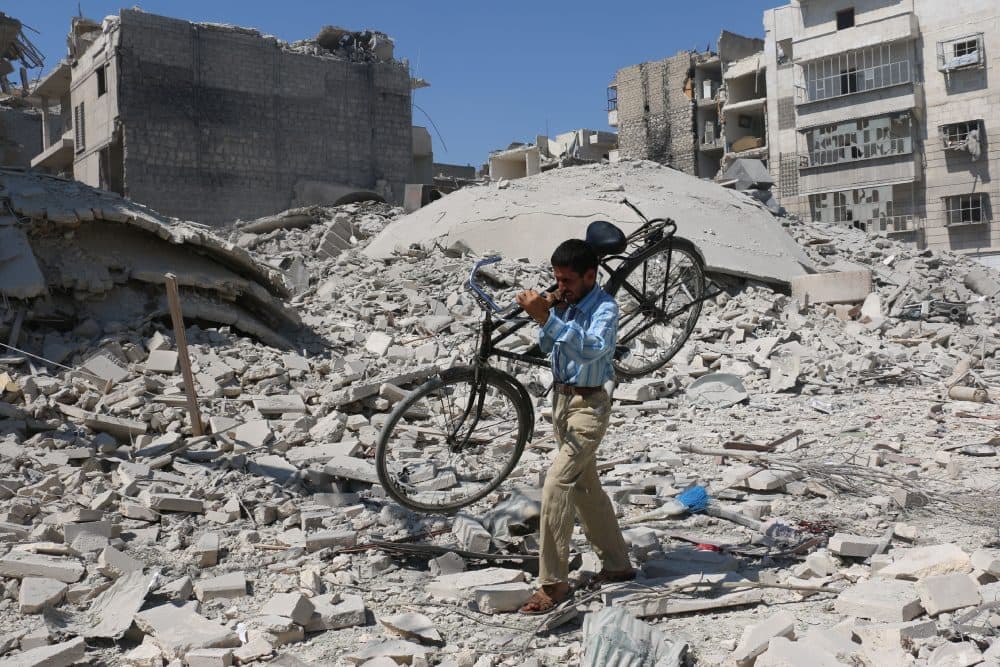 This article is more than 3 years old.
Thursday marks the seven-year anniversary of the Syrian war. It began during the Arab Spring, but in the years since, the U.S., Russia, Iran, Turkey and other powers have entered the conflict. In the meantime, hundreds of thousands have died and millions have fled the country.
Here & Now's Robin Young speaks with BBC Middle East editor Jeremy Bowen (@bowenbbc), who has covered the war since 2012.
This BBC interview can be heard in the Here & Now podcast or with the WBUR app.