This Man Is Suing Cambridge Analytica To Find Out What It Knows About Him
Play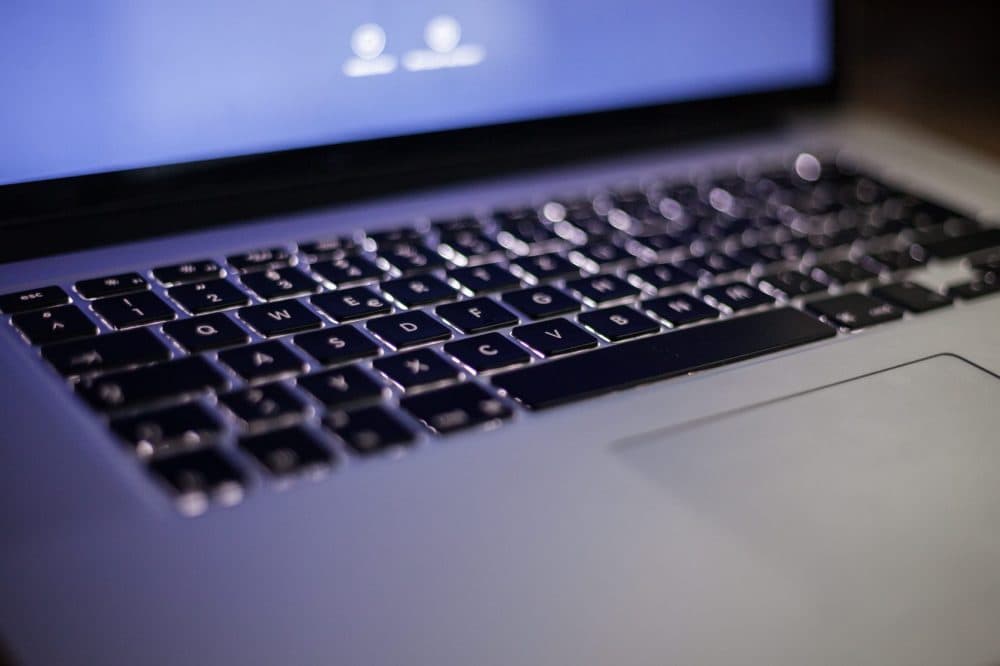 This article is more than 4 years old.
There are reports the political data firm Cambridge Analytica was able to gather private information on about 50 million Facebook users without their knowledge. Cambridge Analytica is also facing a lawsuit in a British court that could reveal how those users were targeted.
Here & Now's Robin Young speaks with David Carroll (@profcarroll), professor of media design at The New School and the man who filed that suit.
Interview Highlights
On what he discovered in the information Cambridge Analytica had gathered on him
"It was a revelation just to receive it, to just see it there in black and white in an Excel spreadsheet. So I got my voter registration file, and then a tab of the election results in my district — which was mostly accurate, incomplete — and then a panel called 'models,' which had 10 political issues ranked, and then my registered partisanship, my computed partisanship and their prediction of my likelihood to vote."
On his "computed partisanship"
"So it has my registered partisanship, and then what seems to be a sort of predicted partisanship. And my best guess of this is that they're trying to find people who are registered as a Democrat, but willing to vote Republican, for example."
"The ability for marketers and advertisers to target us as individuals is extremely powerful. And I don't think the general public has a clear understanding of how it works."

David Carroll
On whether the findings about his political views were correct
"It's really hard for me to assess. That's part of the challenge here, is there's not enough information to understand what they've provided, and certainly how they arrived at it. The unique thing about my ranking is the way it ranks gun rights — it's ranked seemingly pretty high. And I don't know if this is understood as gun rights, or gun control. The language is not clear.
"In the case of this, it's like, I can't understand this, and I should be able to understand it because it's really characterizing my beliefs, my ideology, and it's done so without my knowledge or permission. So I wanna understand why they think this about me, and then how that potentially affected the messages that I saw during the primaries and the general election."
On what he's concerned about when it comes to messages he saw during the 2016 election
"Everything, everything I saw on Facebook and social media, even television, I know that people's set-top boxes can be targeted to them as a household. So the ability for marketers and advertisers to target us as individuals is extremely powerful. And I don't think the general public has a clear understanding of how it works."
On the notion that users should accept data mining will occur while they're using Facebook
"What's interesting, what I've learned about this, is there's another way of seeing this, on the other side of the Atlantic Ocean. They understand data protection as a civil rights issue, as a sense of personal dignity. So I think we need to look at their laws and why they have regulators for information. And I think we need to look at this superior model, which in this case has potentially protected the privacy of all registered American voters, by the sheer weirdness that our voter data was processed in the United Kingdom. ... The weird irony that our former colonizer has unintentionally perhaps protected our privacy of the voting booth."
This article was originally published on March 19, 2018.
This segment aired on March 19, 2018.