Why Spotify's Atypical IPO Matters For Wall Street And Silicon Valley
06:00
Play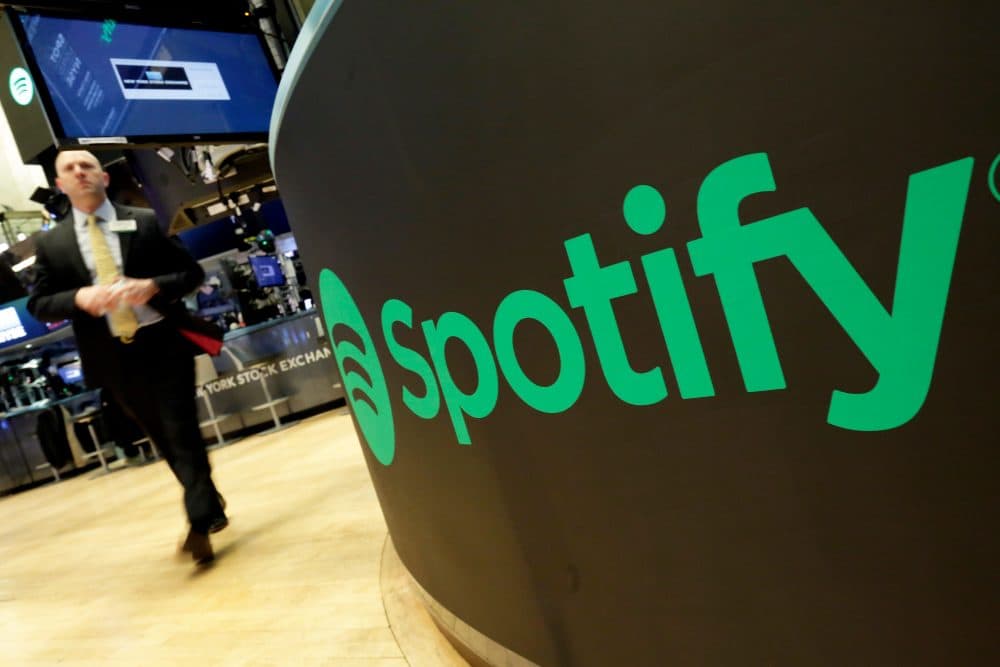 This article is more than 3 years old.
Music streaming company Spotify goes public Tuesday in a unique kind of initial public offering: Instead of offering up new shares to institutional investors, Spotify will let existing shareholders offer their holdings to the market. Investors have valued the company at around $20 billion, and it has 71 million subscribers. But it still doesn't make any money.
Here & Now's Peter O'Dowd learns more about the IPO from Teddy Schleifer (@teddyschleifer), senior editor at Recode.
This segment aired on April 3, 2018.