In Assisted Living, These Retired Theater Pros Are 'Still Dreaming' Of Shakespeare
Resume
The plays of William Shakespeare have been done in parks and prisons, in Elizabethan dress and modern clothes. Every adaptation seems to reveal new meanings. And beginning Saturday, April 14, most PBS stations will air a film about a production of "A Midsummer Night's Dream" in another unlikely setting: The Lillian Booth Actors' Home, an assisted living facility in Englewood, New Jersey, for retired theater professionals.
The documentary is called "Still Dreaming." Hank Rogerson, who directed the film along with his wife, Jilann Spitzmiller, says the residents of the home chose the play.
For anyone not familiar with "A Midsummer Night's Dream," it's quite complicated, with overlapping sets of royals, fairies, a troupe of actors and four young lovers who escape to a moonlit forest. There they fall under the spells of the fairies and sprites — identities are confused, jealousies rage, dreaming and waking are hard to tell apart.
"I thought that maybe I'd get a story about love," says Rogerson. Instead, "what was happening was this whole story about perception and dream versus reality."
Rogerson says the confusion in "A Midsummer Night's Dream" — the way that the characters can't trust their senses — mirrored the daily struggles of the residents who acted the parts. They were "dealing with near-blindness, poor hearing, Azheimer's, Parkinson's. Those challenges create confusion and created a lot of realities," he says.
And those realities sometimes clashed.
The performers had very different expectations about what the production should be: Should the lines be memorized, or is it OK to read from the script? Is it really a proper production if it's done in the home's day room and not in a theater?
A former musical comedy actress, who couldn't remember her own age, sparkled in the role of Puck. Another woman who was doing great work in the show suddenly dropped out, under the false belief she was moving to Arizona. A couple of complete novices with no theater experience threw themselves into the work despite their misgivings.
Trying to hold this all together was Noah Brody, one of the two directors of the stage play chronicled in the film. Every day, he saw ways the entire project could go south.
"And then the magic happens," Brody says. "People decide to just go for it and the audience shows up and if that sort of electricity and that little squirt of adrenaline go in the right direction, it all just seems to fall into place and becomes an absolute delight.
"In the moment, of course, it still can feel absolutely like a Sisyphean task."
In fact, the Lillian Booth Actors' Home's administration was so concerned that residents would get too stressed out over six weeks of rehearsal that they consulted with the their physicians to make sure the performers would be OK.
Chief Administrator Jordan Strohl says, as it turned out, he didn't need to worry.
"What we ultimately saw was really some incredible success stories," Strohl says. "We had a few residents who came off of various medications [or] had a reduction in dosages. They felt like they were once again re-engaged in their community and they had a purpose."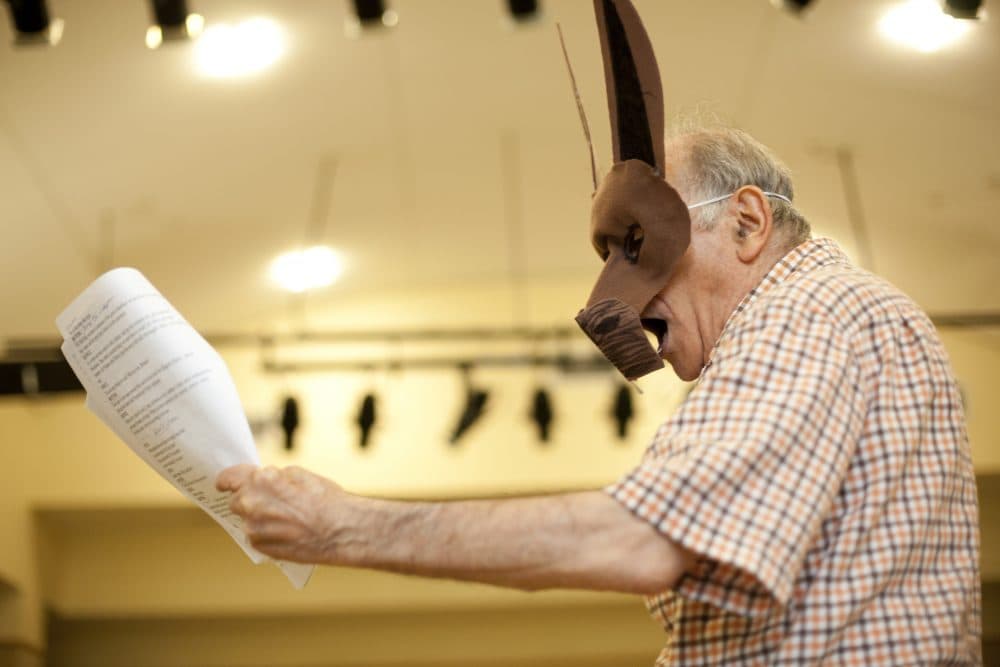 And that went double for Lynette Loose — a shy woman who had never acted before in her life.
"I would really like to have the nerve to pick up and do something I've never done before," Loose says in the film. The other actors, she noted, "unlike me, are real artists. They've played on Broadway ... and they've still got it in them."
She said she'd be happy if at the end of it all, Brody and directing partner Ben Steinfeld told her "good job."
In the years it took for "Still Dreaming" to be completed and to make its way to public television, some of the performers who are so vibrant onscreen have passed away. Some, like Loose, have deteriorated further. But the film is a testament to what they could create, despite mental or physical challenges, says Loose's son, Andrew.
"The big takeaway ultimately is gratitude and appreciation," Andrew says, "that we have this document of my mother and the grandmother of my children."
Above all, the film shows that life's final chapters can still be a time for creativity and new challenges.
---
Ina Jaffe (@InaJaffeNPR) is a veteran NPR correspondent covering the aging of America in all its variety.
This article was originally published on April 13, 2018.
This segment aired on April 13, 2018.