Quake On Bay Area Fault Could Kill Hundreds, USGS Simulation Shows
Play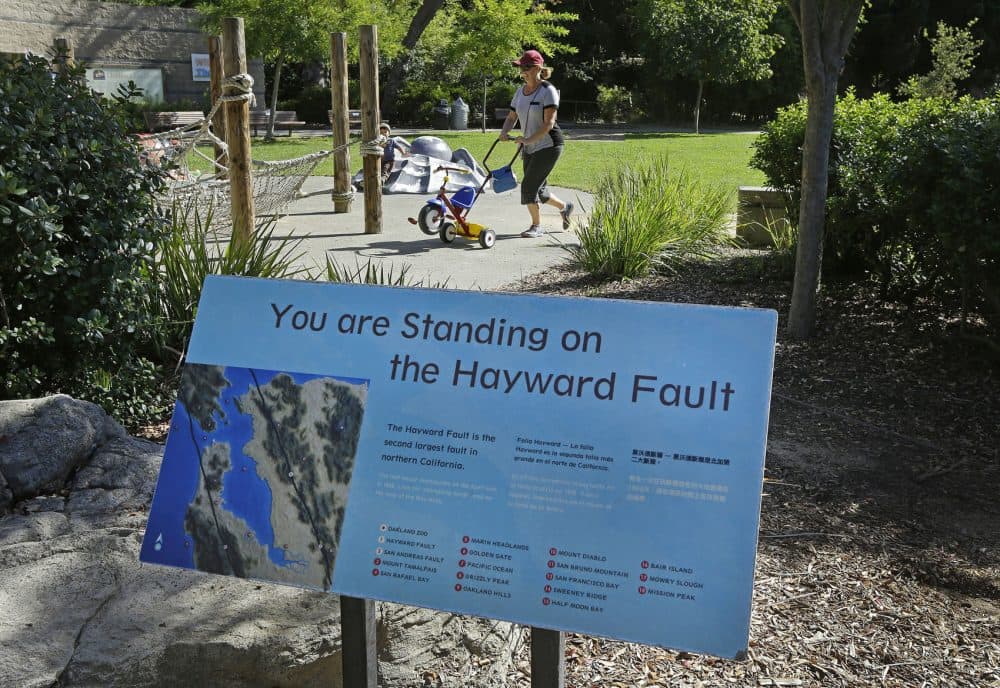 This article is more than 4 years old.
The U.S. Geological Survey released the results Wednesday of a simulated 7.0 magnitude earthquake near Oakland: It predicts such a quake along the Hayward fault would kill up to 800 people and more than $100 billion in total damage.
It also found a quake of that size could ignite up to 400 fires in the Bay Area that would destroy the equivalent of 52,000 single-family homes.
Here & Now's Eric Westervelt (@Ericnpr) speaks with USGS earthquake geologist emeritus David Schwartz about the risk.
This article was originally published on April 19, 2018.
This segment aired on April 19, 2018.