Hay Bale Donations Sustain Farmers Burned By Wildfires
05:00
Play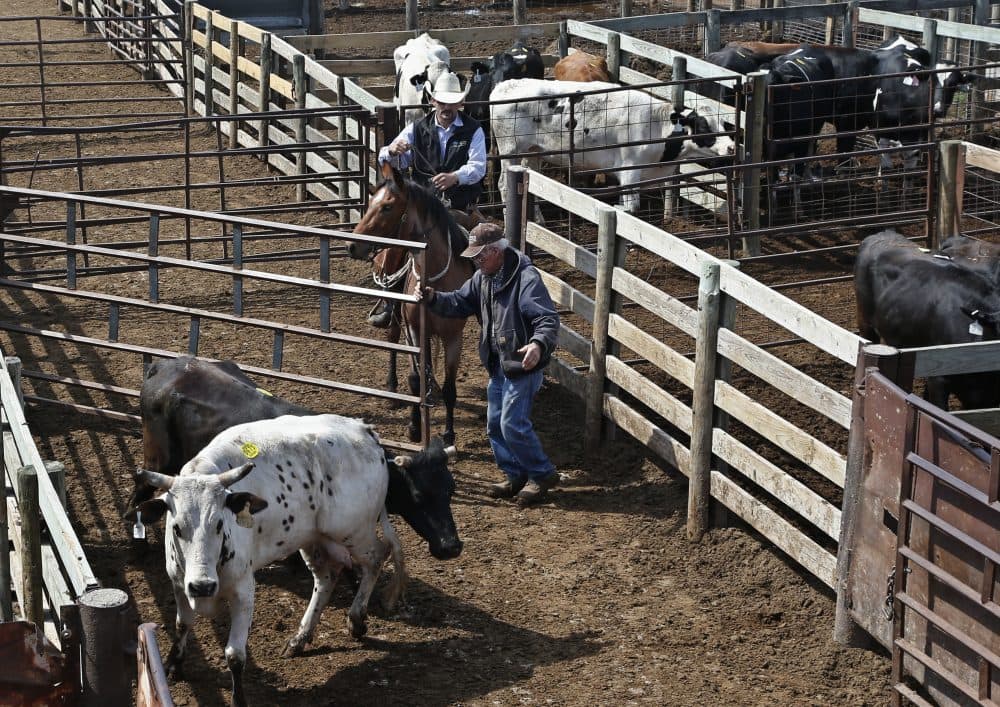 This article is more than 2 years old.
Ranchers on the Great Plains are recovering from wildfires that scorched hundreds of thousands of acres of cattle country last month.
In the vast plains of western Kansas, Oklahoma and Texas, ranchers have devised a system to make sure the cattle that survived the blaze still have enough to eat. Farmers and ranchers from around the country routinely donate bales of hay and volunteer to distribute it to ranchers in need.
Here & Now's Robin Young speaks with Bernie Smith, a rancher and volunteer firefighter on the Oklahoma-Kansas border, about the informal network of hay donation that sustains ranchers after wildfires.
---
Listeners: If you'd like to connect with Bernie Smith to discuss how you can help, you can email him here: bdsmithranch@gmail.com
This article was originally published on May 01, 2018.
This segment aired on May 1, 2018.