Hurricane Cannon And Hail Launcher Help This Insurance Company Guard Against Major Storms
10:56
Play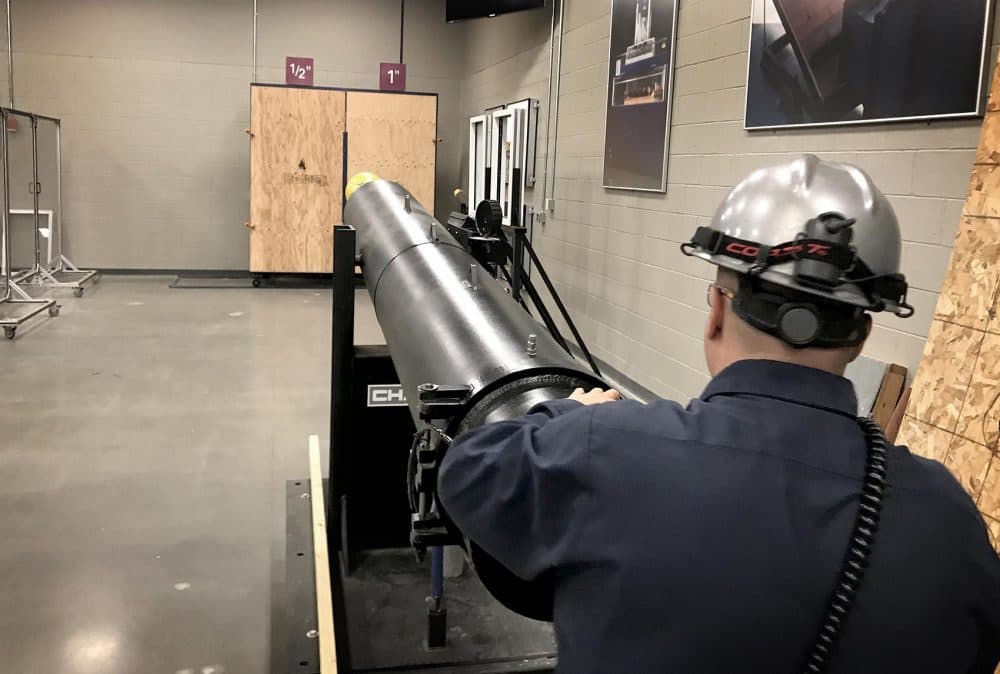 This article is more than 3 years old.
Climate change is presenting the insurance industry with added risk, and one company is collecting data to help certify products that will help prevent loss in a major storm.
Here & Now's Peter O'Dowd (@odowdpeter) visits the FM Global Research campus in Rhode Island to see how the insurance company is learning to mitigate damage from natural disasters.
"Climate change is one of the things that makes it to the boardroom of global businesses," says Lou Gritzo, a research manager for FM Global. "As a company that's goal is to protect the risks of those businesses, we do studies of climate change, we monitor climate science. The most important things now are extreme precipitation, the increase in flooding and sea level rise."
Interview Highlights
On how the company measures the impacts of climate change
"Well, FM Global is a fact-based insurance company. So when we focus on protecting against extreme precipitation, it's because we have good, sound physics and data behind it. When we look at focusing on sea level rise and the impact especially on coastal communities or shoreline — specifically around the equator because the sea level is not rising uniformly — we're basing that on measurements and a good, sound understanding of why it's happening, not just a speculation of if it's happening. The one thing that businesses around the world are seeing is natural hazards are becoming more important. A hundred and eighty-three years ago when FM Global [was] started by some mill owner in North Providence, Rhode Island, it was all about fire. Fire is still a big problem. Now natural hazards every year are eating away at business value and causing more damage and more destruction to businesses, communities and homes."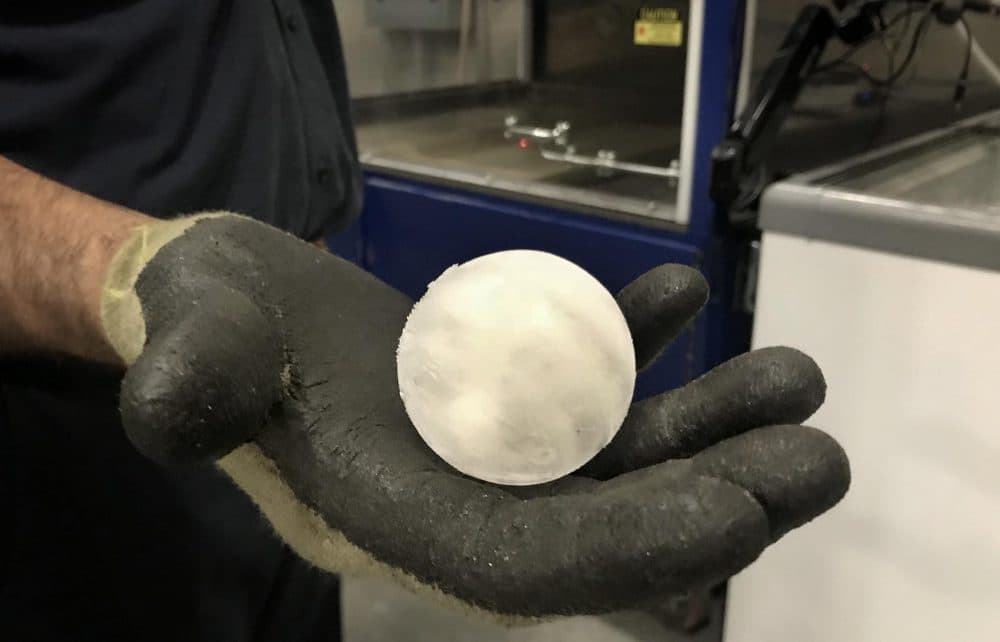 On how to live with the risk of climate change
"So living with the risk is best dealt with if we acknowledge that there's those hazards upfront before we build that facility, before we decide to move in and develop that area, and maybe build a little bit higher or maybe build a little bit further back from the coastline. That's the best-case scenario. The challenge is all the stuff that's already out there. That's where we've got to come up with cost effective ways to say, 'Here is kind of what you can do,' and then testing products … to say, 'If you're going to use something to reduce that risk, here is something that we've tested to make sure is going to perform as expected.' "
"It's a tough thing because it's changing slowly. You wonder sometimes, 'Are we doing enough?' "

Lou Gritzo
On the most concerning risks presented by climate change
"The big risk that keeps me awake at night is the potential for sea level rise around the coastlines to have broad economic impact throughout the global economic environment. The sea level rise in the Gulf Coast of Mexico, around the Gulf Coast of Mexico, is about 10 millimeters a year. That's three times what it is in New York or Boston. That's also a major hub for transport and economic well-being for the country, for the world. You take that kind of sea level rise around the Gulf Coast of the United States, and it's not just happening there. It's happening in East Asia where there's a lot of economic development. It's happening along the coasts in southern Europe. Those are the kinds of things that can sneak up, and that sea level rise combined with some really big storms can really start to produce a lot of damage. It's a tough thing because it's changing slowly. You wonder sometimes, 'Are we doing enough?' "
On how dealing with smaller problems helps companies prepare for larger disasters
"Fortunately, the majority of things that cause property damage are not these big huge storms. It's almost a death by a thousand cuts. If you look at flood, it's the most frequent natural hazard, and most of the time it's a foot or two feet or three feet of water. It's not eight or nine or 10 feet of water, most of the time. So the idea is to take care of this stuff that's easy, and then work on the stuff that's harder. But if we don't take care of the things that are easier to do, then we have no chance of dealing with the bigger problem."
On the role of the insurance industry in public policy
"There's a role for education and public policy. That's really important. The reality is most people, most business owners, have never had to live through a major catastrophe. So the opportunity is to show what that catastrophe looks like without having to live through it. They see how fast that fire develops. They see how destructive that piece of debris can be when it hits the front of a piece of plywood on a storefront. That's when they start to think about what could happen to them. That's the kind of education that will drive public policy."
This segment aired on July 3, 2018.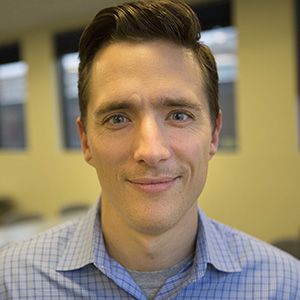 Peter O'Dowd Senior Editor, Here & Now
Peter O'Dowd has a hand in most parts of Here & Now — producing and overseeing segments, reporting stories and occasionally filling in as host. He came to Boston from KJZZ in Phoenix.