What Europe Makes Of Trump's NATO Defense Spending Criticism
05:54
Play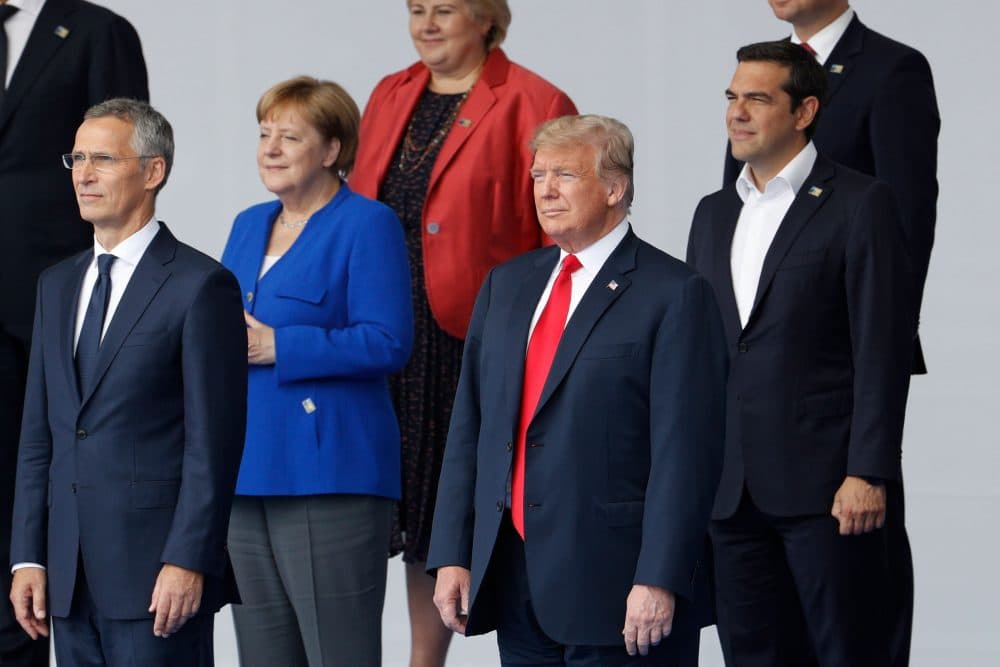 President Trump has called on European nations to step up military spending, accusing them of freeloading off the U.S. This week Trump brings those complaints to the NATO summit in Brussels.
Here & Now's Jeremy Hobson speaks with Ulrike Esther Franke (@RikeFranke), a policy fellow with the European Council on Foreign Relations.
This segment aired on July 11, 2018.