Getting Purple Sea Urchins Out Of California Waters
Play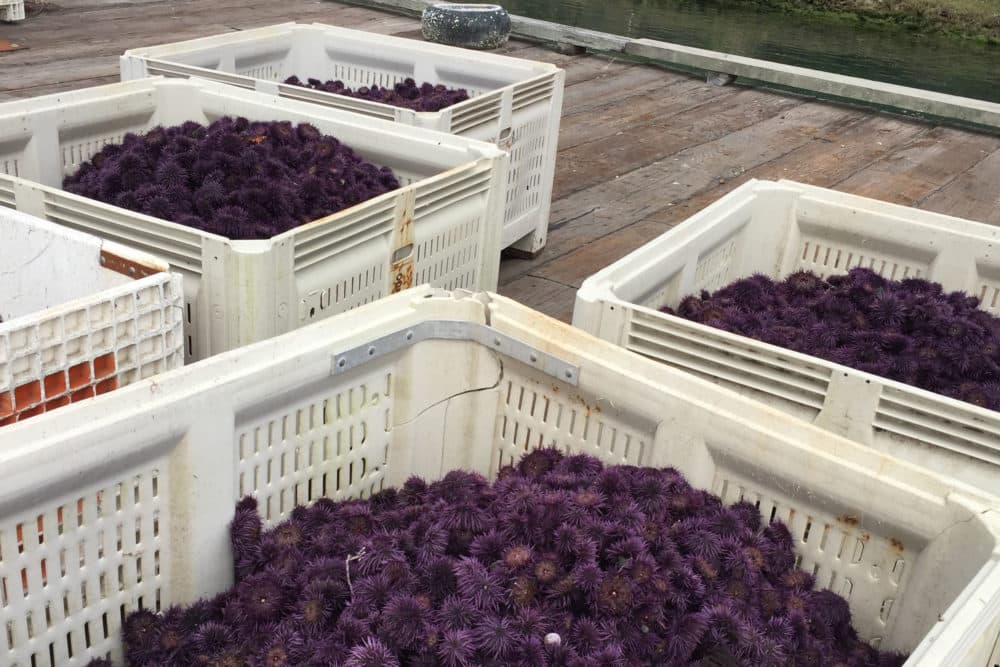 This article is more than 4 years old.
Purple sea urchins are spiny underwater invertebrates that look like pin cushions. They're native to the ocean along the California coast, but their population has grown out of control recently. A band of divers is organizing an effort to restore balance to the ecosystem.
KALW reporter Claire Stremple (@clairestremple) went out on the water with divers removing purple urchins by the boatload.
This segment aired on September 4, 2018.