Former Fed Chairman Alan Greenspan On Wednesday's Stock Market Drop
05:57
Play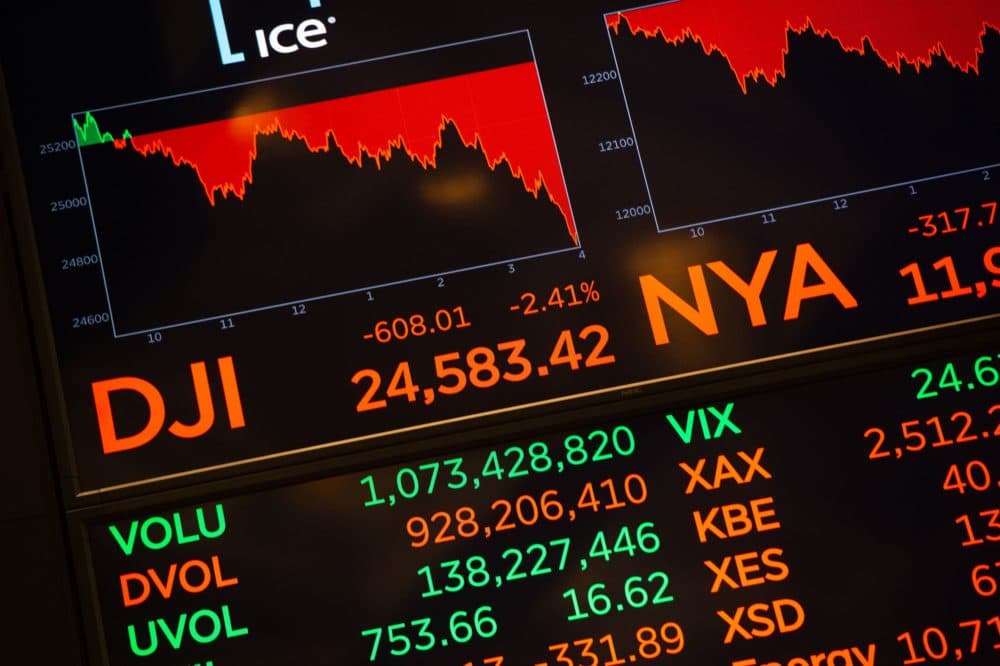 This article is more than 2 years old.
The stock market has been volatile lately, and it dropped sharply on Wednesday, wiping out gains so far this year.
Here & Now's Jeremy Hobson talks with former Federal Reserve chairman Alan Greenspan about what a falling stock market means for the economy.
Interview Highlights
On recent market volatility
"We're in the process of adjustment, and the adjustment is that we've had interest rates in this country at the lowest level in American history. We're now coming out of it and gradually adjusting. So long as long-term interest rates continue to rise ... the pressure is going to be downward on stock prices. But it's very difficult to say where it goes from here."
On Trump's anger at the Fed raising interest rates
"I don't know a single president, and I worked for a lot of them, who don't want lower interest rates. Now, obviously that's not possible. You keep lowering them down to zero, where do you go from there?"
On whether the tax cuts could still give the economy a boost
"I think it's probably largely over in the sense of the adjustment … the impact has been really quite significant but it's already completed."
This segment aired on October 25, 2018.