DJ Sessions: Scavenging For Music From New York's Immigrant Communities
Play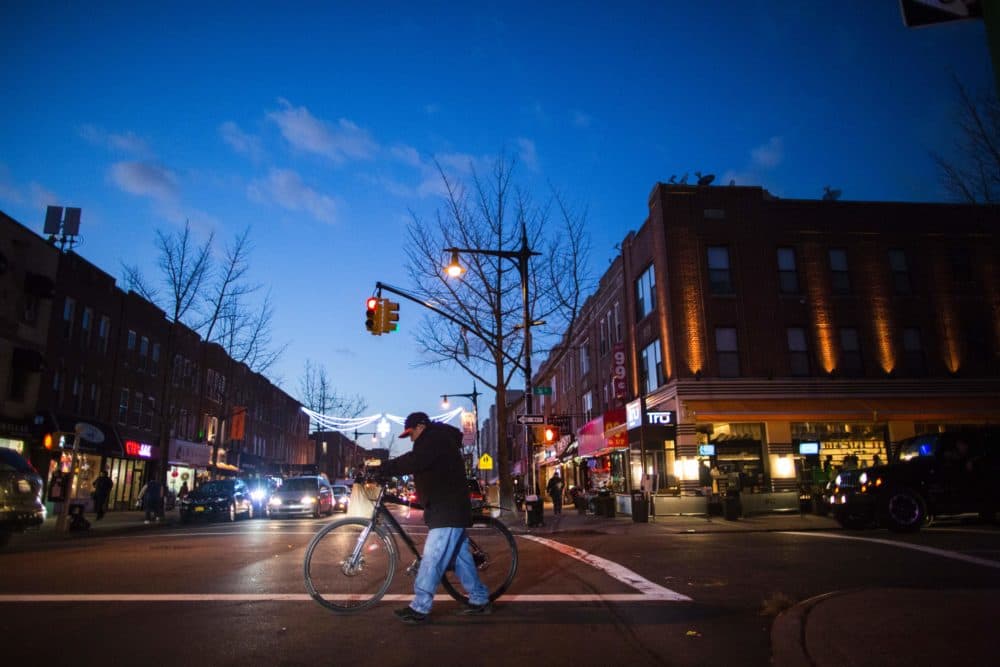 This article is more than 4 years old.
DJ Gary Sullivan likes to scavenge around his neighborhood of Astoria, Queens, looking for interesting CDs and cassettes from the area's immigrant communities. But he has noticed that some of his favorite stores are closing or no longer selling music, because people are listening to music online.
Here & Now's Jeremy Hobson talks with him about some of the music he found before stores closed or sold off their collections. Sullivan hosts "Bodega Pop Live" on WFMU's 24-hour stream "Give the Drummer Radio" out of New York City.
Music From The Segment
Cheb Hasni, "Mansitha Ma Rahet Men Bali"
Exadactylos, "The Kids Are Alright"
Motrat Mustafa, "Mos Më Thuaj Mirdita"
Abou El Leef, "Khaleek Fe El Noor"
Julieta Venegas, "Sabiéndose De Los Descalzos"
This segment aired on November 8, 2018.