After Losing Home In Wildfire, High School Runner Gets 2nd Chance At State Championship
Play
This article is more than 4 years old.
The Camp Fire virtually wiped out the town of Paradise, California, and has killed at least 56 people.
It continues to burn, and people's lives have been disrupted in ways large and small.
Gabe Price, a promising cross-country runner from Paradise High School, almost missed out on qualifying for the state championships because his family lost their home and business in the fire.
"The fire took just about everything we had, but at the same time, it didn't take our family," Price tells Here & Now's Robin Young. "But, like our house, our shop — just all of our belongings are gone. It's all gone."
After hearing about what happened to Price, the cross-country team the next town over at Chico High School stepped up: They agreed to rerun the qualifier so Price could participate.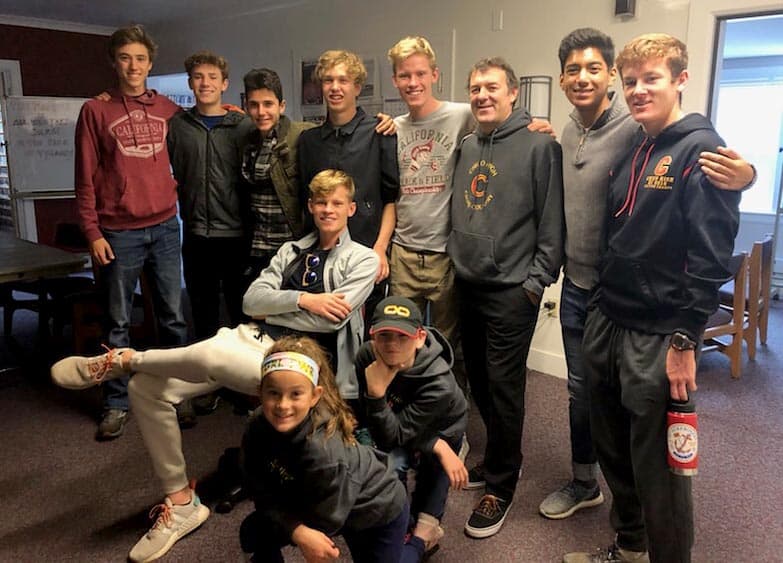 Price ran, and he did indeed qualify, and is now training with the Chico runners — his competitors — ahead of the state championship in Fresno on Nov. 24.
It's still too smoky to run in Butte County, where Paradise and Chico are located. So the group has been staying five hours away on the Redwood Coast with the grandparents of Charlie Giannini, a senior runner at Chico High, while they do training runs at Humboldt State University.
Giannini said it was a "no-brainer" to help out Price however they could.
"We've been racing against Gabe for all of our years and to see him not go to state, that would just be another tragedy on top of what's going on," he said.
Interview Highlights
On missing a chance to qualify for the state cross-country finals
"The same day that the fire broke out — you know, it took the whole community in a day — that was supposed to just be a regular day and our team was actually set to qualify as a team. When you start training year-round for something like just one singular race, especially now being a senior, trying to look out for [Division II and Division I colleges] and running in the future and scholarships and all that fun jazz, it's important."
"It was just a place to clear my mind. It's really been a blessing."

Gabe Price, on how running has helped him cope
On cross-country runners at Chico High School offering to rerun the qualifier so he could be included
"I kind of had already come to terms with not running and when I heard that ... it was my coach that first told me, he said, 'Hey, we're going to get you to state. And here's a second opportunity.' I was ecstatic."
On running being a place to "breathe" again
"That's actually a really good way of putting it. It was just a place to clear my mind. It's really been a blessing."
On his family encouraging him to travel away from home for training
"I actually wasn't really going to go in the beginning just because I wanted to stay with the family, and it actually took them to say, 'No, you should really go.' They wanted me to be able to experience this."
On running in the state championships not only for himself, but for the town of Paradise
"I know that my team ... they really should have had a shot at qualifying and so at the same time for me, even though I'm a little bit upset about it, it also makes me want to go and do better at state just for them."
---
Ashley Bailey produced and edited this interview for broadcast and adapted it for the web.
This article was originally published on November 14, 2018.
This segment aired on November 14, 2018.