What To Know About Wildfire Air Quality In California
06:10
Play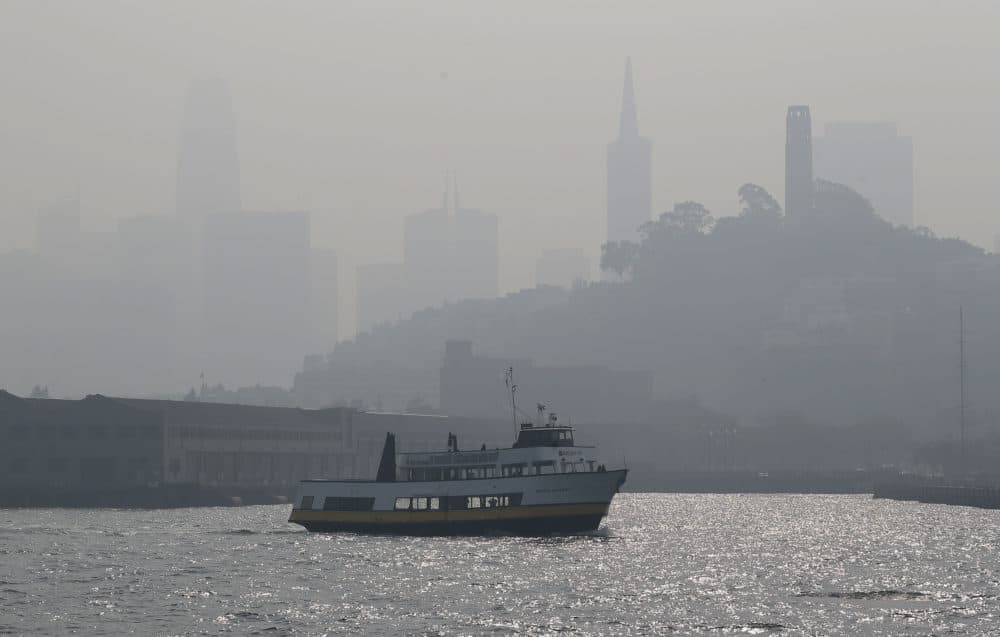 This article is more than 2 years old.
The Camp Fire is California's deadliest and most destructive wildfire, but it is also having a serious impact on the air quality in other areas, including in the Bay Area.
The Environmental Protection Agency says the air quality in nearby Chico is "unhealthy" Tuesday, which means everyone may begin to experience health effects. In parts of California as far away as San Francisco, researchers say breathing is equivalent to smoking 13 cigarettes, about half a pack.
Here & Now's Robin Young speaks with Dr. John Balmes, a pulmonologist at the University of California San Francisco, who compares the air quality in the Bay Area to "Delhi on a good day."
"You actually can smell it," he says. "It's quite a pungent odor. It smells like burning wood, which it is." 
Balmes says he isn't struggling to breathe, but he is experiencing some adverse health effects. It's worse for his wife though, who has asthma.
"I notice a scratchy throat and occasional cough," he says. "My wife who has bad asthma is having problems. She's increased her medication. She's cooped up inside, wearing an N95 mask when she does have to go outside for errands."
What Is An N95 Mask?
"The N stands for NIOSH — the National Institute for Occupational Safety and Health — and they certify masks to be of certain filtration efficiency. And so an N95 is 95 percent effective at filtering out really tiny particles, but they have to fit the face properly. There are three adult sizes — small, medium and large — but unfortunately, young kids can't really wear these with a good fit. That said, while I can't officially recommend them for kids, they, especially for an older child, it would provide some protection, even though it wouldn't be 95 percent effective." 
Why Should You Wear One?
"The way the N95s are designed to protect workers is part of the NIOSH regulation, whenever you wear respiratory protective gear, it's supposed to be properly fitted. But we obviously can't fit test every member of the public. And so if you can get a reasonable seal, kind of like a scuba mask or snorkel mask, then it's protecting you to the level that NIOSH certifies. Sacramento made a very foolish decision to say that there's a risk of wearing N95. They don't increase the work of breathing or heart rate in any serious physiologically harmful way. That was a completely wrong public-health message from Sacramento that I've been trying to counter.
"A wet rag doesn't do very much. They need N95s, and especially the folks who are living in tents because the smoke exposure is much more intense there."
What Happens If You Don't Wear A Mask?
"If you're a person of good health, then not much. Exposure to this level of particulate produces irritative symptoms but not anything of severe risk to one's health. But if you have pre-existing heart and lung disease, like my wife who has asthma, or somebody who has chronic obstructive pulmonary disease from smoking — that's emphysema or chronic bronchitis — they can get exacerbations from the smoke, and then heart disease as well. There can be exacerbations of coronary artery disease, so that people have more chest pain than they might otherwise. And people with congestive heart failure could have more problems with their breathing. The best protection, if you can't leave the area, is the N95 mask and staying indoors. People in the Bay Area, friends of mine and colleagues of mine, have been leaving for either the northern coast area like Mendocino or [Lake] Tahoe, both of which are not having as bad air."
---
Jill Ryan produced and edited this interview for broadcast. Samantha Raphelson adapted it for the web. 
This segment aired on November 20, 2018.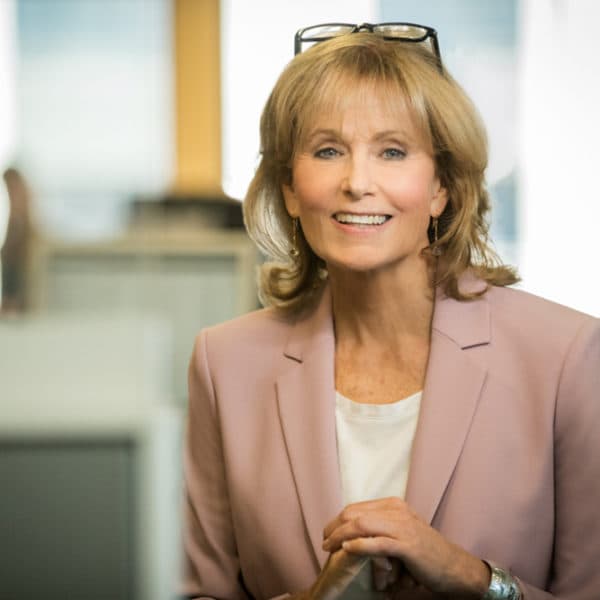 Robin Young Co-Host, Here & Now
Robin Young brings more than 25 years of broadcast experience to her role as host of Here & Now.