Report Finds Pilots Followed Boeing Procedures In Ethiopian Crash
05:55
Play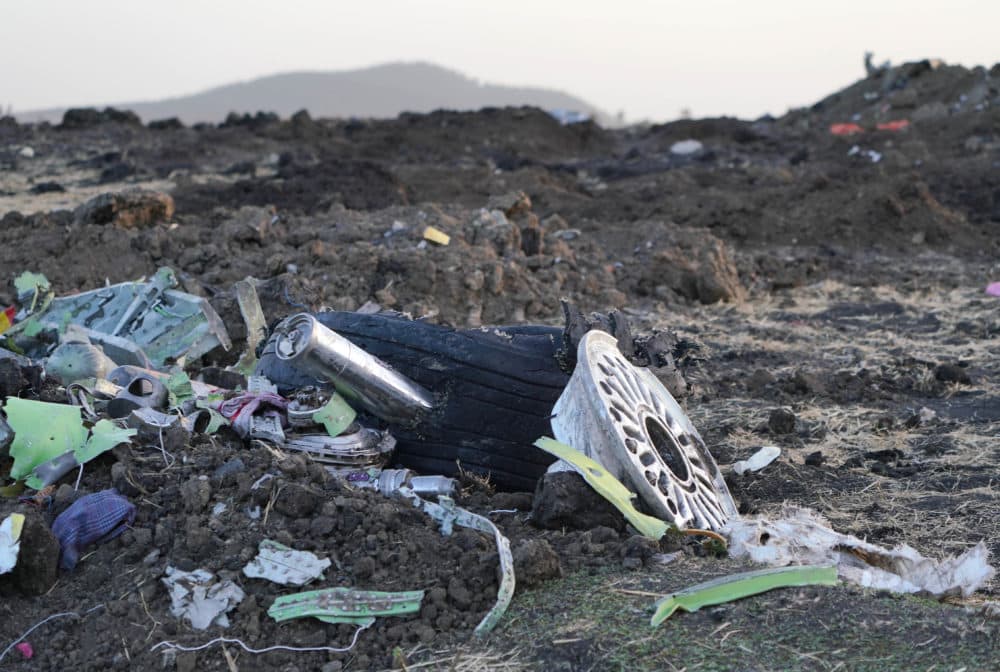 A preliminary report released Thursday finds that the pilots in the Ethiopian Airlines crash last month were following all the procedures outlined by the plane's manufacturer, Boeing. The plane model, a Boeing 737 Max 8, has been grounded around the world after the accident.
Investigators said an anti-stall system engaged numerous times during the short flight, the same system that investigators say was involved in a separate crash last year. Host Jeremy Hobson speaks with Here & Now transportation analyst Seth Kaplan.
This segment aired on April 4, 2019.