A North Carolina School Grappling With Bullying Asks Drag Queens To Talk To Kids
06:40
Play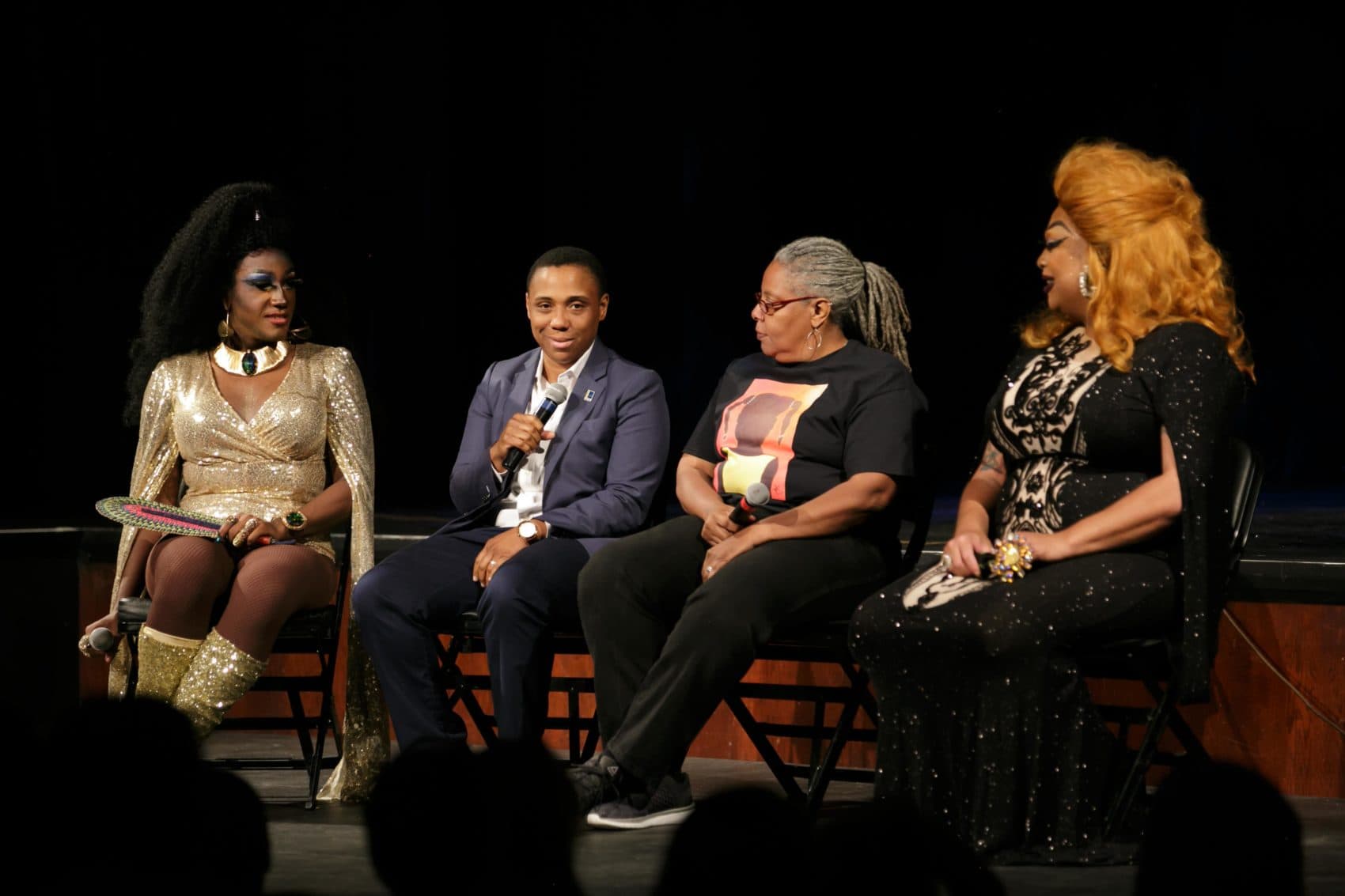 Last month a middle school in Durham, North Carolina, invited two drag queens of color — Vivica Coxx and Stormie Daie — to speak to students after reports of LGBTQ students leaving the school because of bullying.
Coxx oversees a drag troupe and is also chair of Pride: Durham, where she works with the city's different LGBTQ communities and coordinates the annual Pride Parade.
Coxx also practices what she calls "social activism drag," which involves reaching out to straight communities.
"When I was on the panel, I saw it as an opportunity to demonstrate to the students that you can be happy and have been through something," Coxx (@VivicaCCoxx) says. "But more importantly, that everyone is deserving of happiness and capable of having love in their life. They deserve good things. And I wanted to be that example, someone who has been through something and came out on top."
Speaking to the students about bullying brought back Coxx's own memories of being bullied, she tells Here & Now's Robin Young. She says kids at her rural North Carolina middle school would call her names like "Skittles" and "Prince," the latter because of her light skin.
"I kind of claimed my queerness before I realized I was queer," Coxx says. "When they would call me 'Skittles,' I would always have responses like, 'Taste the rainbow' — trying to make it positive instead of something super negative. And I guess it was the comedy inside of me that wanted to deflect. But it doesn't mean that I had a positive experience just because I found a way to make people laugh around it."
Interview Highlights
On how she discussed sexuality as she talked about drag
"The thing about Durham is we don't draw rigid lines. We don't tell someone because they do drag that they are presenting as a woman. We allow for the gender lines to be blurred. And I truly believe that young folks today are able to see the complexities of both sexuality and gender in ways that we weren't when we were coming through school. So when I got up there, I talked about being a performer and being a drag queen and having garnered some fame. But I didn't talk about who I am outside of drag. I talked about what it meant to grow up as a rural black kid in North Carolina, and how it feels to be where I was on that day."
"The response after the event when they were hugging us outside of the auditorium was absolutely overwhelming."

Vivica Coxx
On how the students responded to the panel
"I love talking about the responses of the students, because most of them were so enthralled. There were rainbow flags in the audience. There was a group of folks who were ready to respond at every opportunity saying, 'Yes, OK honey,' things like that, and really giving us all of the life that we wanted to get. But then, of course, there were some of those young boys who didn't want to be there, had their hoodies pulled over their faces and wanted to feel like they could disappear. And we had a conversation with them about how this is an opportunity to see something new and learn and grow, and for them to remember they are seen — just like we are."
On hearing from students who felt empowered after the event
"The response after the event when they were hugging us outside of the auditorium was absolutely overwhelming. And to have parents who happen to be friends of mine, or whose sibling is my friend, or whomever, finding me later, sending me emails saying, 'My neighbor's child, my cousin's child, my child was so empowered by this. When can we see the House of Coxx again? We're so thankful you did this for our kids and our students.' But since the event, I've received a couple of emails with concerning messages, that it is terrible for students to be exposed to drag queens. When I would argue the students disagree, and that we're only exposing folks to a richer life, and we're able to show folks what it means to be brave."
On parents who say they would rather introduce these issues at home
"And I do hope folks do introduce them at home. I just hope other folks can see that someone who's been doing social justice drag is well-equipped to help them along on the journey, and I hope folks are introducing people at home sooner rather than later, if you will, so that we can have these conversations much more easily."
---
Tinku Ray and Marcelle Hutchins produced this interview and edited it for broadcast with Todd Mundt. Jack Mitchell adapted it for the web.
This segment aired on May 30, 2019.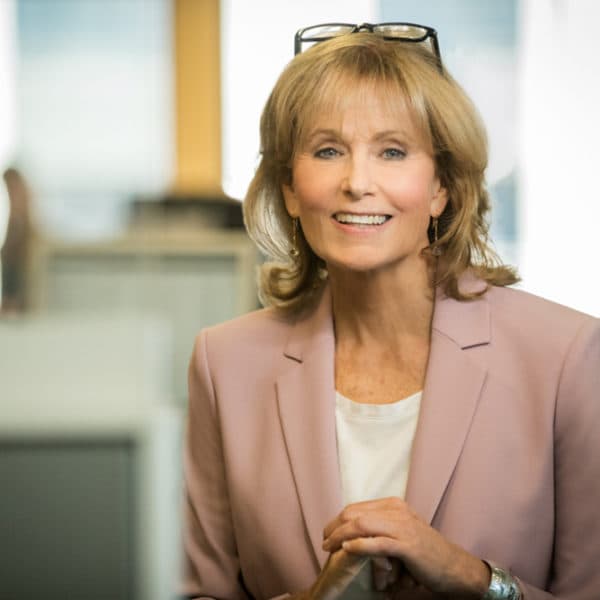 Robin Young Co-Host, Here & Now
Robin Young brings more than 25 years of broadcast experience to her role as host of Here & Now.