'A Huge Breakthrough': Biologist On 1st Cheetah Cubs Born By In Vitro Fertilization
05:47
Play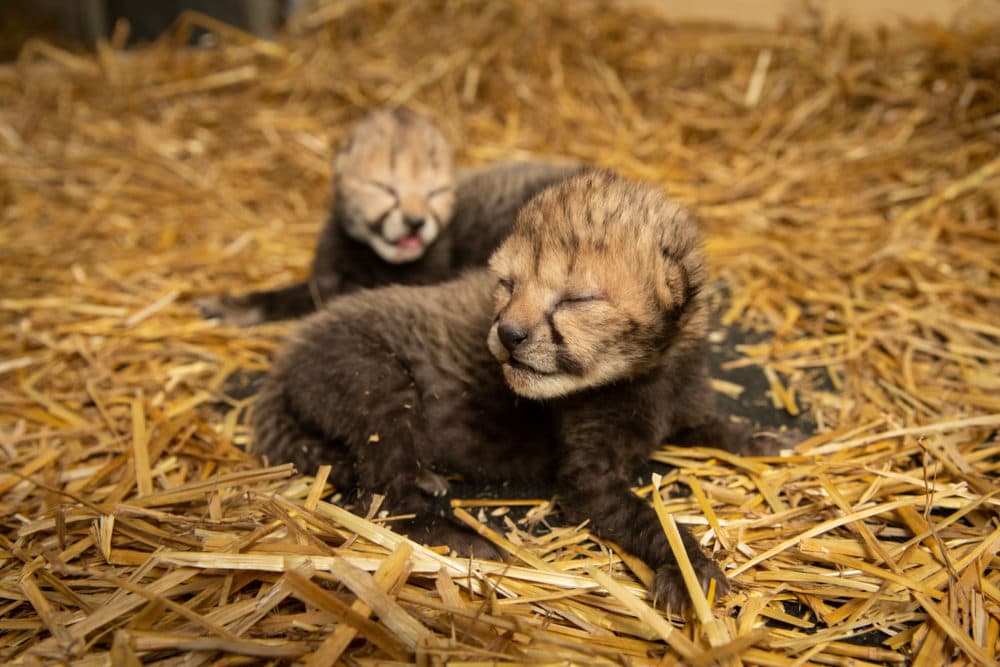 This article is more than 1 year old.
For the first time, a surrogate mother birthed cheetah cubs by in vitro fertilization and embryo transfer.
The healthy cubs were born last month at the Columbus Zoo and Aquarium. Researchers say this is a promising step forward for the future of cheetahs, which are listed as a vulnerable species by the International Union for the Conservation of Nature (IUCN) Red List of Threatened Species.
The two cubs, one boy and one girl, were born on Feb. 19 to a surrogate mother who is caring for them, the zoo said in a news release.
The birth of the cheetah cubs is a "huge breakthrough" for scientists, says Adrienne Crosier, a cheetah biologist from the Smithsonian's Conservation Biology Institute who helped perform the procedure. She says researchers have been working on IVF in cheetahs for over 15 years.
IVF is a common practice among humans looking to conceive, but the fertility procedure has rarely worked in large cats such as lions and cheetahs, according to the Columbus Zoo. The only time it worked was when three tiger cubs were reportedly born in 1990.
Crosier says the process is logistically challenging because of the timing of hormone injections in the donor female cheetah and the process of transferring the embryo to the surrogate. In this case, sperm from the male cheetah at Fossil Rim Wildlife Center in Texas was obtained about a year beforehand, frozen and stored at the Smithsonian.
This process means scientists don't need to move cheetahs around to get them to mate, Crosier says.
"Cheetahs can be very challenging to get them to breed naturally. But another thing that really is a challenge for the cheetah managers is moving animals around the country," Crosier says. "It can be extremely expensive and time consuming for staff. It is somewhat stressful on the cats."
The birth of these cubs is promising for the growth of what Crosier calls an "insurance population" of cheetahs in North America. Due to habitat and natural prey loss, scientists estimate there are only about 7,500 cheetahs left in the wild.
"We're trying to do our best to maintain the genetic health, as well as the population health of the animals in our care, so that someday we can potentially take either some of these animals back into Africa or potentially take some of their genes in the form of eggs or embryos," Crosier says.
It is too early to tell if the new cubs will ever be released into the wild, Crosier says. The Columbus Zoo has not put the cubs on display to the public just yet, but she did have the opportunity to hold them.
"They are pretty feisty, which is great," Crosier says. "That's what you want when you have new cheetah cubs, they're supposed to be feisty and strong. Last I saw them a few days ago, the male cub's eyes were already open. And they're just great little cubs."
---
Ashley Locke produced and edited this interview for broadcast with Todd Mundt. Samantha Raphelson adapted it for the web. 
This segment aired on March 2, 2020.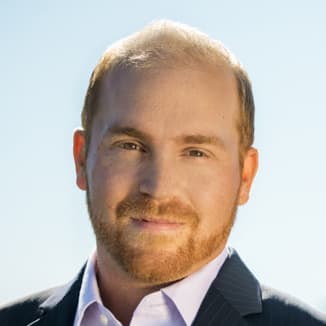 Jeremy Hobson Former Co-Host, Here & Now
Before coming to WBUR to co-host Here & Now, Jeremy Hobson hosted the Marketplace Morning Report, a daily business news program with an audience of more than six million.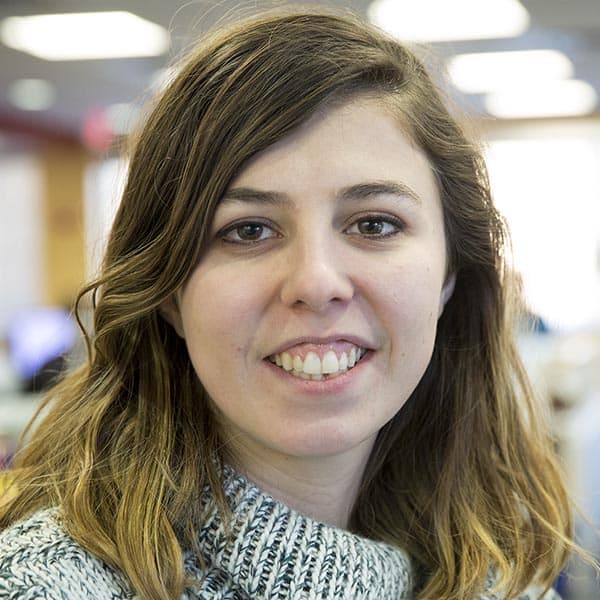 Samantha Raphelson Digital Producer, Here & Now
Samantha Raphelson is a digital producer for Here & Now, based at NPR in Washington, D.C.