Bottom Line On Breakthrough COVID-19 Cases: Vaccines Work But Don't Provide 'Magic Forcefield'
Play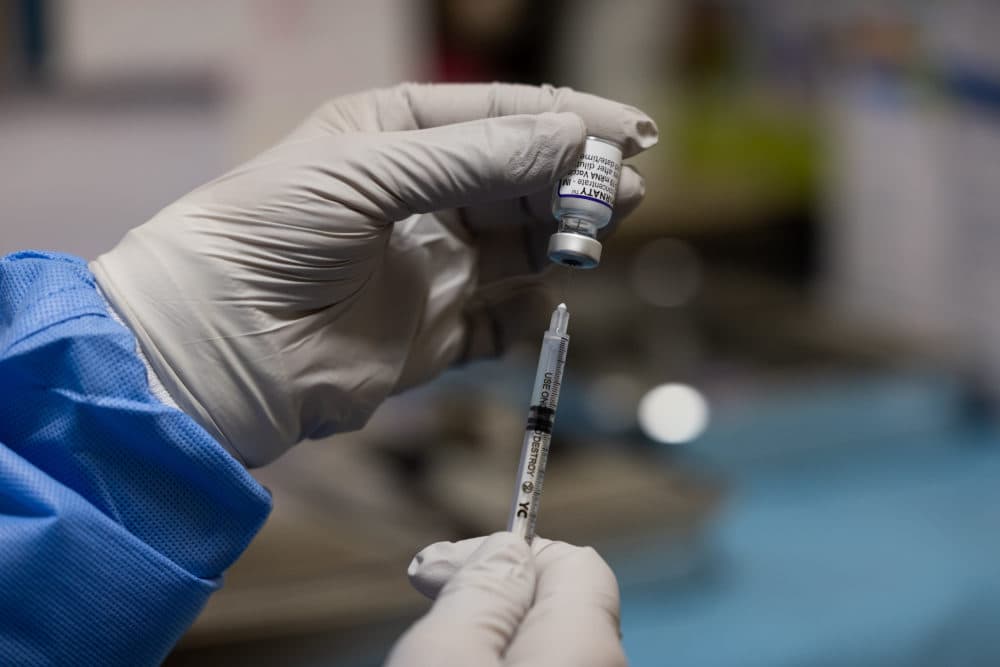 This article is more than 1 year old.
So what do we know about breakthrough infections —  cases where fully vaccinated people test positive for COVID-19? Well, the Centers for Disease Control and Prevention is reporting that the cases are more common than they initially reported — but still make up a small fraction of total cases, and even fewer illnesses and deaths.
So should the vaccinated be worried? What precautions are necessary? And do the breakthroughs represent a vaccine failure or evidence of the shots' success?
Here & Now's Peter O'Dowd talks to virologist Angela Rasmussen from the Vaccine and Infectious Disease Organization at the University of Saskatchewan.
This segment aired on August 26, 2021.