Elizabeth Holmes Faces Trial For Fraud
05:22
Play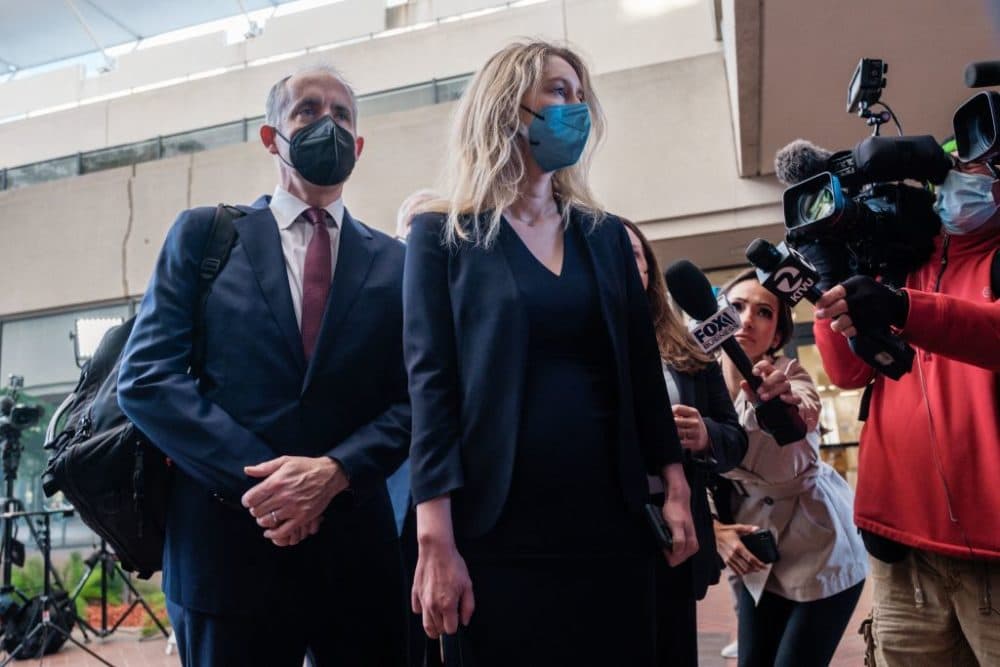 It's the stuff Hollywood movies are made of: In 2003, Elizabeth Holmes created a startup with audacious claims that through a simple blood test, she could revolutionize medicine.
The only problem? The technology did not work, and Holmes now faces trial for fraud.
Here & Now's Tonya Mosley talks with retired Judge and current Harvard Law School professor Nancy Gertner about Holmes' legal defense.
This segment aired on September 1, 2021.