Detained Novak Djokovic challenges Australia's rejection of his vaccine exemption
Play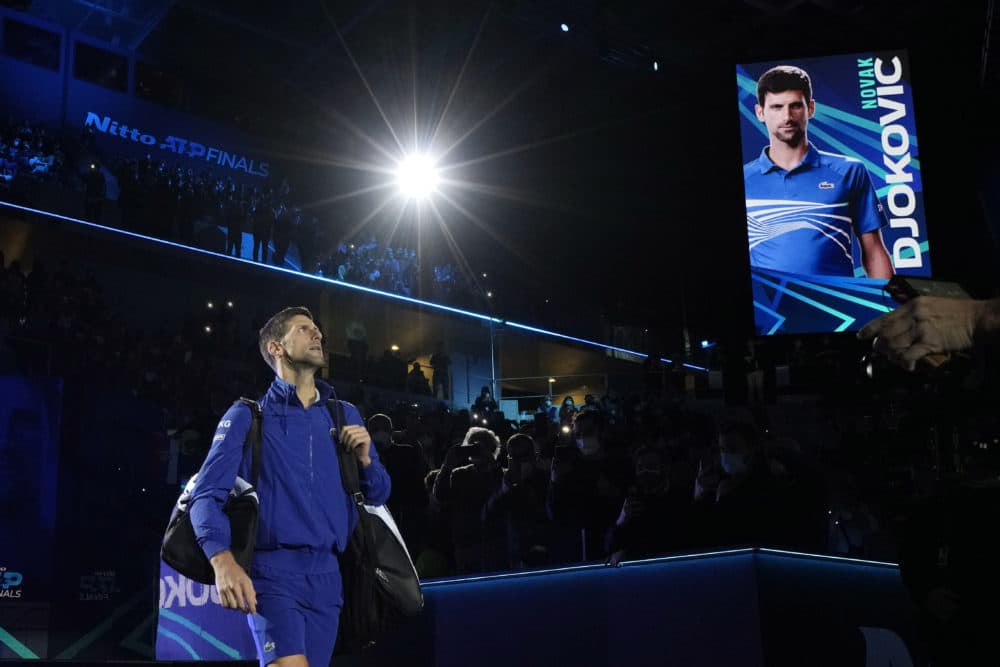 This article is more than 1 year old.
The world's highest-ranked tennis player remains in detention in Melbourne, Australia, on Friday as he appeals a decision to allow him into the country to play at the Australian Open.
Serbian Novak Djokovic has been vocal about not getting vaccinated against COVID-19, but Australian officials rejected the medical exception he used to secure a visa for the country.
So will Djokovic be able to take a swing at his 10th Australian open singles championship?
Host Peter O'Dowd talks to New York Times tennis writer Christopher Clarey about the latest.
This segment aired on January 7, 2022.