"Spotlight" Screening and Conversation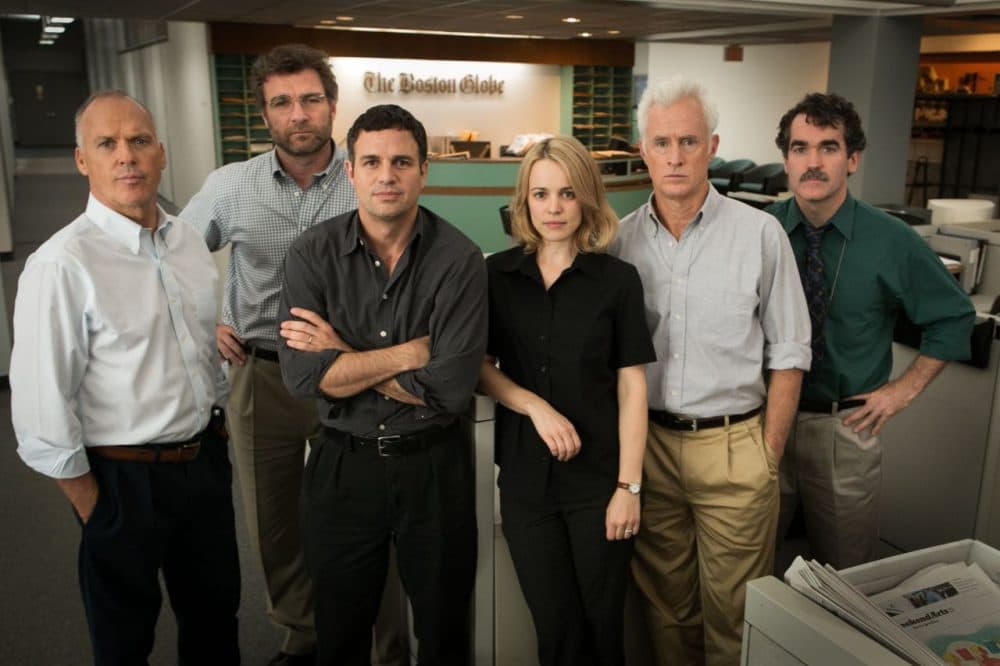 This article is more than 4 years old.
A little over a week before it won the Academy Award for Best Picture, WBUR held a free screening of the film, "Spotlight" at the Paramount Theatre for more than 100 WBUR listeners.
"Spotlight" tells the true story of how the Boston Globe uncovered the massive scandal of child molestation and cover-up within the local Catholic Archdiocese.
Following the film, Robin Young, co-host of Here & Now, sat down to discuss the film and the story that inspired it with The Boston Globe reporters Walter Robinson (portrayed by  Michael Keaton) and Michael Rezendes (portrayed by Mark Ruffalo).