On Point Live : Election 2016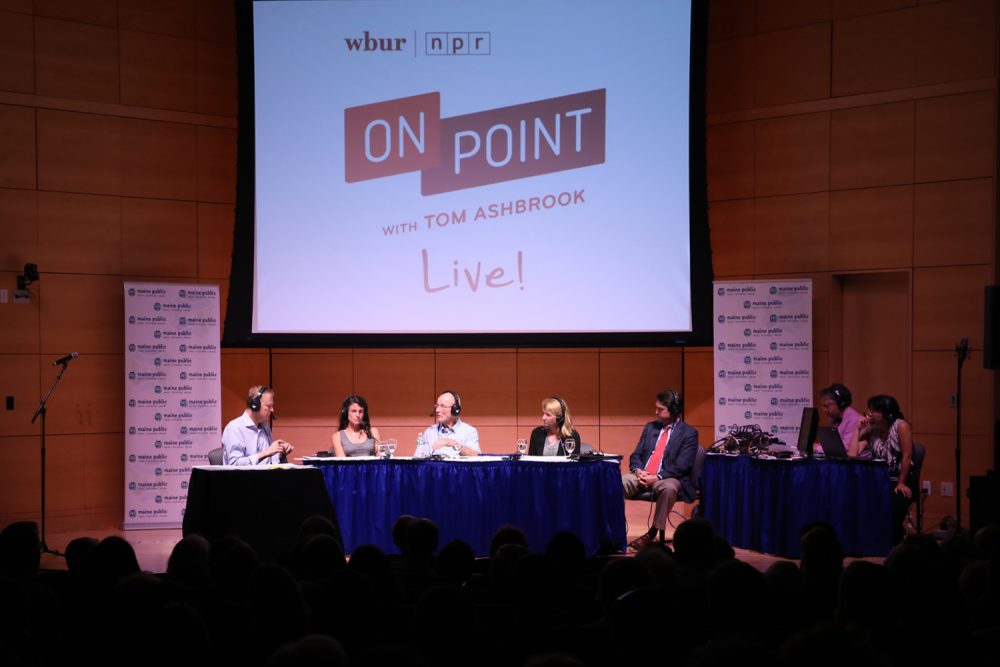 This article is more than 4 years old.
Host Tom Ashbrook and a panel of expert guests brought their wisdom and insight to a discussion of this historic election for an On Point Live election special.  This unique, behind-the-scenes experience, included guests McKay Coppins of Buzzfeed News, Molly Ball from The Atlantic and NPR's own Asma Khalid and Jack Beatty.  Topped off with a live performance from Kyle Thornton and Company!  Thank you to all who came out and experienced it LIVE!