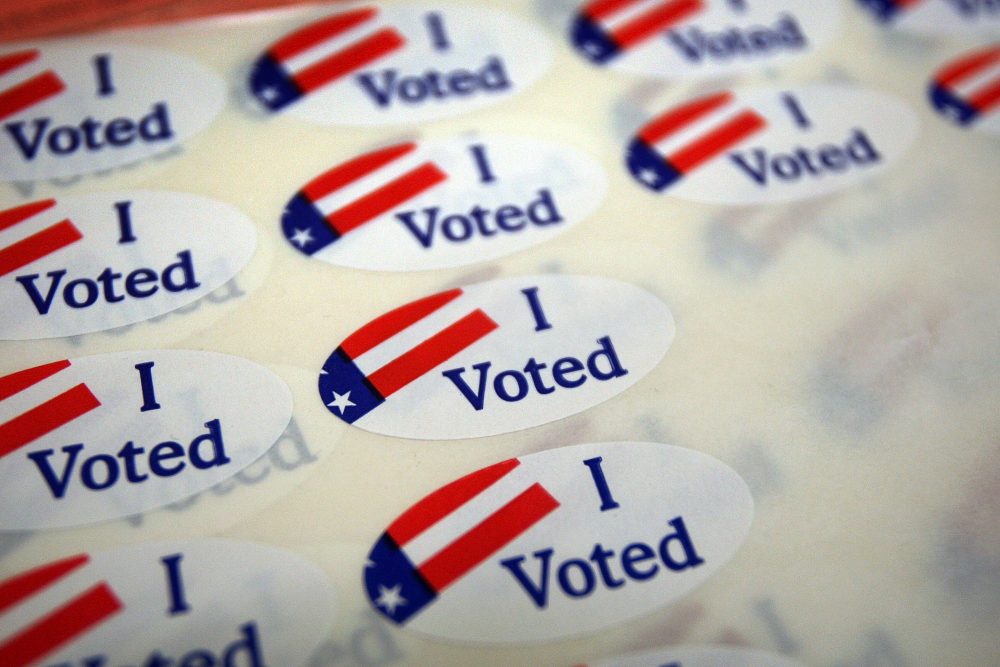 This article is more than 4 years old.
Democracy In Action:
WBUR  collaborated with nonprofit journalism outlet ProPublica for its ElectionLand project.  Click on the link to find out more.
Live Coverage Throughout Election Day & Night
WBUR had reporters across Massachusetts and New Hampshire reporting live all day and night as the results came in on the presidential race. Listeners tuned in on-air at 90.9 FM and online at wbur.org, our Politicker website, WBUR's Facebook and Twitter.
Election Day started with WBUR host Bob Oakes on Morning Edition.
On Point host Tom Ashbrook joined at 10 a.m. for an historic look at elections with Presidential historian and Pulitzer Prize-winning author Jon Meacham and Yale professor Beverly Gage.
Here & Now came on at noon, with co-hosts Robin Young at WBUR and Jeremy Hobson reporting live from NPR headquarters in Washington D.C.
Host Meghna Chakrabarti provided updates on the local ballot questions and the NH senate race on Radio Boston at 3 p.m. and Lisa Mullins on All Things Considered from 4-6:30 p.m.
Facebook Live
Coverage on Facebook Live starting at 7 p.m. as the country braced for first voting results in the presidential contest. On Point reached out for reports from the polls and key battleground states, and talked with Americans about their hopes and fears as the 2016 race reaches its climax.
Make WBUR Your Second Screen
How did your town or state vote? Our town-by-town and state-by-state maps debuted on election night at wbur.org, allowing listeners to view real-time results on the local ballot questions and the Presidential campaign.