WBUR Wins 2017 National Murrow Award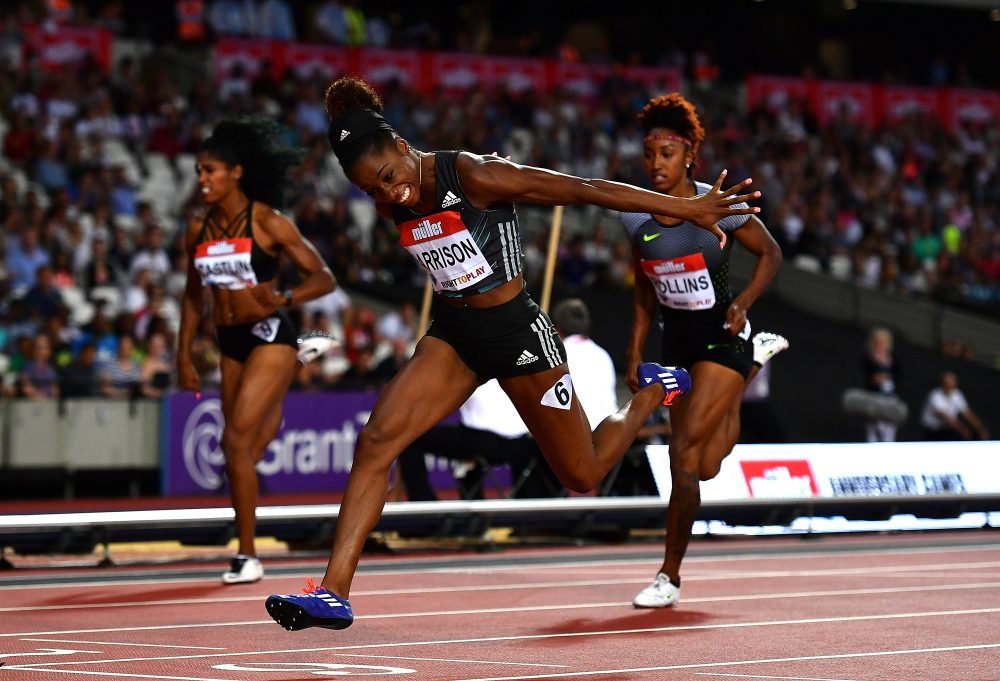 This article is more than 3 years old.
WBUR Senior Producer Karen Given of Only A Game has won a national Edward R. Murrow Award for best sport story in the country this year.
The award-winning piece featured 100-meter hurdler Kendra Harrison. She won seven races...in a row in 2016. She posted the second fastest time in history, and came close to breaking a world record that had stood since 1998. She was a favorite to win the gold at the Rio Olympics.
But a bad race at the Olympic Trials meant that Kendra would be watching the Games on TV. In this story, Harrison explains how she was able to put her disappointment aside and come back just a few weeks later...to break that world record. Listen to the story at Only A Game's website.