On Point Broadcasting from Philadelphia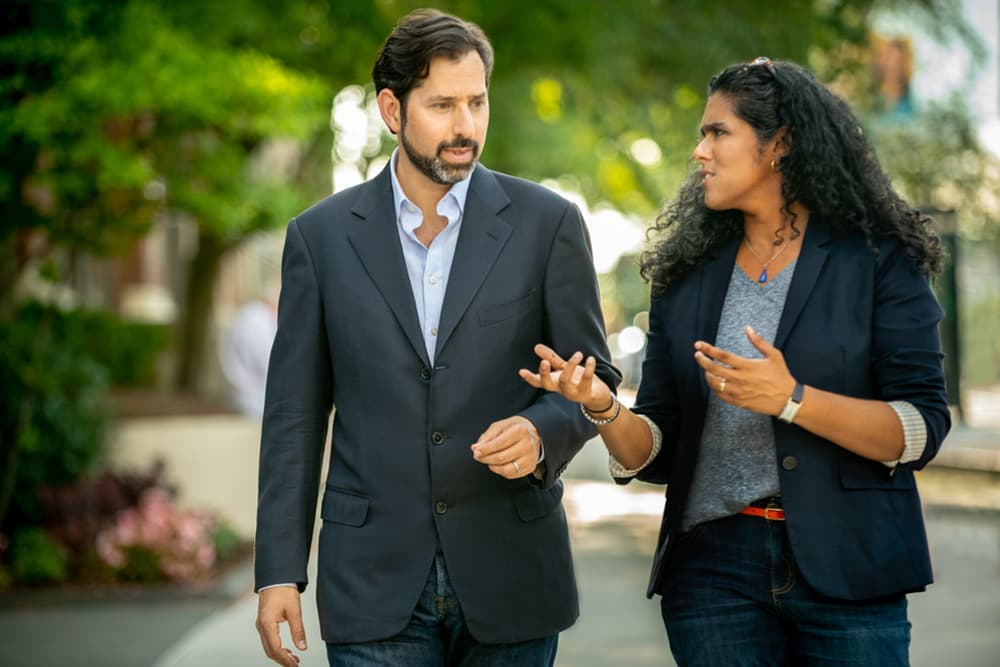 This article is more than 1 year old.
The new On Point with Meghna Chakrabarti and David Folkenflik debuted last month and will broadcast live from a new city for the first time in October.
Meghna will broadcast from WHYY in Philadelphia on Monday, Oct. 8 with a special hour on the how redistricting battles are playing out in the midterms. Pennsylvania has been in the headlines for its gerrymandered districts — and the Pennsylvania Supreme Court ruling that the congressional map was unconstitutional. With new congressional lines drawn and midterm voting around the corner, On Point explores what might happen on November 6. Meghna heads to Pennsylvia's hotly contested 7th district over the weekend (Oct. 6 –7) to do field reporting and gather sound for Monday's special broadcast.
Each week, On Point dives deep into topics and issues with live listener calls, top reporters and knowledgeable newsmakers like recent guests Rep. Adam Schiff, Senator John Kerry, US Tennis Association president and CEO Katrina Adams and Historian Yuval Harari. We invite you to join the national conversation happening everyday on On Point. Call our toll-free number 1-800-423-8255 during a live broadcast, Monday - Friday, 10 a.m. - 12 p.m. EST.