New WBUR Poll Shows Frustration Amongst Massachusetts Residents Regarding The MBTA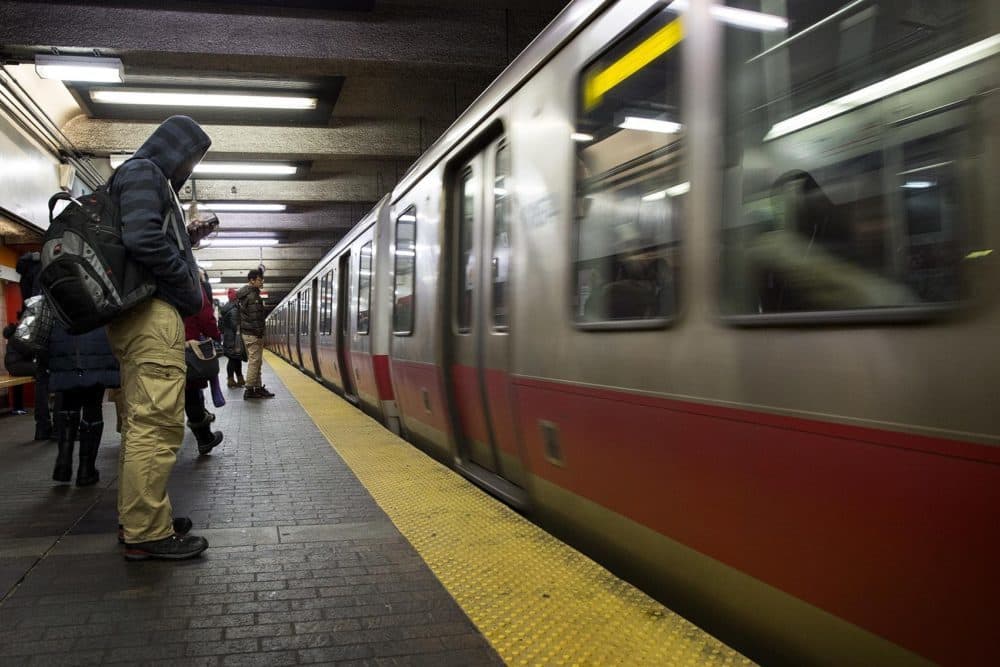 This article is more than 1 year old.
According to a WBUR Poll released today on Morning Edition, Massachusetts residents are unhappy with the MBTA's upcoming fare increase and the state of the MBTA in general. Results show a deep dissatisfaction with the MBTA and the state government's handling of its operations. The data from the WBUR Poll addresses the most pertinent issues facing commuters in Massachusetts including public transportation delays and traffic congestion, local and state leadership's handling of transportation issues in Massachusetts, the MBTA fare increase and general perceptions of the MBTA, which many say is "in crisis."
Highlights from the WBUR Poll include:

·         Voters want the fare increase to be put on hold by a 70/24 margin. If the increase goes through, voters believe traffic will get worse (64%) rather than T service will get better (27%).
·         Governor Baker's handling of the MBTA has a very low approval rating with 29% approving, and 52% disapproving. Voters want both Baker and Walsh to ride the MBTA. In both cases, around 70% say they "should ride the MBTA sometimes to better understand the problems with the system."
·         Voters see little evidence of progress. In terms of getting around Boston, just 4% say it has gotten better in the last 5 years, while 69% say it has gotten worse. Despite all the activity around the MBTA since the snowstorms, there is little perceived progress there either. 41% say it's now in worse shape, and 35% say it's the same. Just 14% say it has gotten better.
·         Large majorities see the MBTA (82%) and traffic situation (86%) as either "in crisis" or with "major problems." Only a few see things as mostly ok or a minor problem.
·         In Boston, 15% say they have changed their commuting patterns and another 6% have considered it in response to derailments.

The WBUR Poll was conducted by The MassINC Polling Group, an independent polling firm in Boston. Topline results can be found here.