In Focus: Q&A With Team 'Kind World' On Reporting For Their New Season's Special Series
This article is more than 1 year old.
Producers and hosts of the radio series and podcast Kind World, Andrea Asuaje and Yasmin Amer traveled to Brownsville, Texas — a town right on the border with Matamoros, Mexico — and followed a dedicated group of volunteers who are part of a network called Team Brownsville.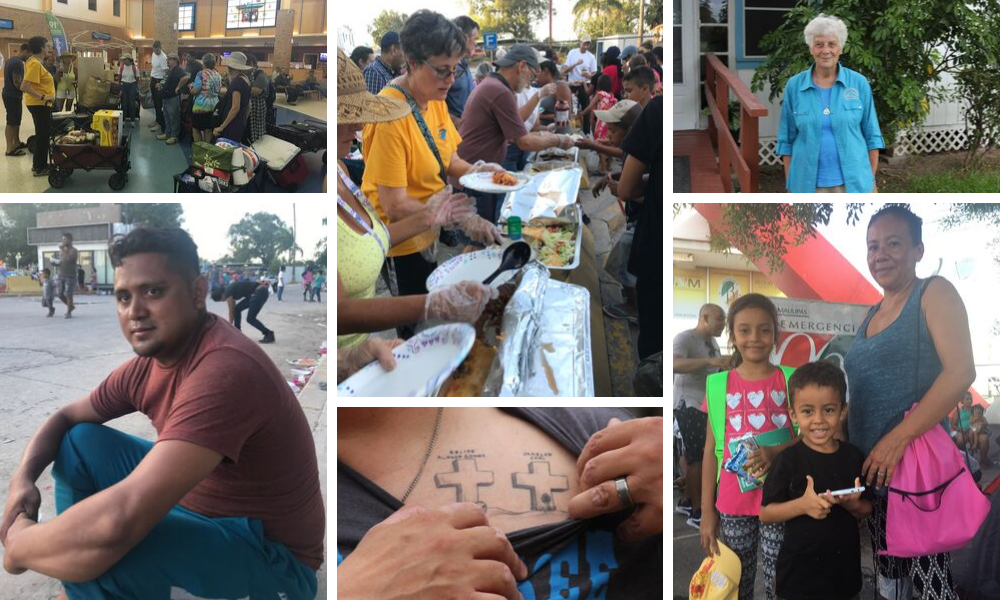 These volunteers are nothing short of a lifeline for hundreds of asylum-seekers waiting for their day in court. Since last year, volunteers have been crossing the border twice a day, seven days a week to provide food and water to people who've been forgotten by policymakers on both sides of the border.
Watch Kind World's Instagram story highlighting their time at the border here. Follow #KindWorldJourneys on Instagram for more updates!
In this Q&A, Asuaje and Amer spoke to Inside WBUR about their experience reporting for 'Lifelines' - the new season's special series, what it meant for them as immigrants themselves and how stories of extraordinary kindness can help us remain hopeful.
How did 'Lifelines' as a special series come about?
Yasmin Amer (YA): You just hear so many stories of failed policy, political arguments about the border, children being separated — you hear all these grim, awful stories, and when we called one of the Brownsville volunteers, she said, "Listen, I could talk about it all day long, but you really have to see it for yourself. You really have to see this with your own eyes." So that was the impetus for us because it's so relevant and so timely, and we wanted a new perspective on this really big national and international news story. We wanted to see people doing good things and people stepping up when policymakers on both sides of the border were not stepping up. The people in this situation is kind of a byproduct of the policies that we are putting forth as a nation right now. We wanted to show the human side of it and not just the suffering of humans.
What made these stories from the border fit into the Kind World universe?
Andrea Asuaje (AA): I think so much of the notion behind Kind World stories are ordinary people doing extraordinary things. And I think that's really well illustrated by this group of volunteers. These are people who are young professionals, they're parents, retirees, teachers from all over the country. And they've chosen to take on this really heavy mission to cross the border as often as some of them do. It's not only physically exhausting, but it's very emotionally and mentally exhausting, as well. To keep coming back because they just feel like this is what they should be doing in order to be human, I think that's the perfect Kind World story.
YA: And I want to emphasize that sense of responsibility because everybody who is there feels that if they don't do this then these people will starve, these people will not have shelter. The closest thing they have to a shelter is a makeshift camp with tents.
AA: It's quite dire. These people don't take a day off. There is always someone there, twice a day, seven days a week, every day of the year because they feel this overwhelming sense of responsibility for these people when they've essentially been forgotten.
Tell us about Team Brownsville:
AA: A group of educators started Team Brownsville at the bus station in Brownsville, Texas, when one of the asylum-seekers said, "Wow, I wish I'd had this when I was living on the bridge," and they said, "What are you talking about?" So they crossed into Mexico and saw the encampment, and once you've seen it, you can't ignore it. Especially being right there; it's so close. It's just a short walk between a 'have and have-nots' situation. Eventually, it grew through groups and social media, and now it's an international network.
Can you highlight a few stories you were really struck by?
YA: The story of one of the original co-founders of Team Brownsville — Mike Benavides— is really something. He's 50 years old, a veteran, served in the Army for about eight years and almost died in Desert Storm. The fact that he started to cross that bridge by himself to take water and food, and pay for it out of his own pocket, twice a day, seven days a week, before and after his full-time job — that really struck me. It amazes me that a person would feel this much sense of responsibility for his neighbors.
AA: He says this is what makes him feel closer to God. The fact that he has been able to dedicate this time and also still have hope that things will get better — it's really inspiring because it is so difficult to find hope in that space. He still holds out hope that someday they will cross the border and won't see anyone there.
YA: Another story we're excited about is the story of this Zimbabwean woman, who goes by the name, Shalom. She fled because of a politically motivated assault on her. Now, as someone who is a little bit more empowered, she is immediately giving back. She's helping refugees like her deal with their own trauma. I was really inspired by this story because this is not a victim-savior situation. This is someone who is empowered to help. She felt the need to help when she herself has been through turmoil. That was really powerful for us.
Tell us about the process. How did you prepare yourself mentally?
AA: I was quite anxious about going. To be Latina, speaking the language and knowing that I would be hearing these stories first-hand, that was something I had to mentally and emotionally prepare for and something that, to be quite honest, I am still thinking about.
Considering both of you are immigrants, what was the experience like for both of you personally?
YA: I did not come to this country on asylum. I came here when I was 8. We were immigrants who literally won a lottery to come to the U.S. And then there are these people who have spent months, traveling through dangerous terrain, risking their lives, risking their family's lives in order to seek a better opportunity for themselves. And so I always think, "I literally won the lottery," as did every American. You were born in a relatively safe country. I keep thinking about how unfair that is; our humanity is equal in the eyes of whatever you believe in. They are not any less human than any of us. This could have happened to any of us.
AA: My family came here in 1994 from Venezuela. I was 6, and my parents came over with work visas, and they were really blessed because they came here for college and had American diplomas. To know that there are people in that camp who came from my country… I almost felt a sense of privilege and guilt because this was not my immigrant experience. And I questioned, "How come I got so lucky?" I'm sure some of them could recognize we are immigrants, too. I wonder what they were thinking.
As we draw closer to the launch of the new season, can you shed some light on what listeners should expect?
YA: First, these stories don't mean that any foundational policy changes have been made to better the situation. What we need to understand is when humanitarian crises arise, people do extraordinary, great things to help. And they do it without asking for the glory that comes with it. It's just a different perspective on what makes ordinary people so capable of this extraordinary kindness.
AA: You'll get to hear real people who are living in this border encampment. You'll find out who they are and how they're living, how they're getting by and keeping up hope that someday this will change. And that there are people who are living with that same hope just on the other side of a border. It's so much about the connections that these people share.
So, expect more emotional, beautiful stories of kindness. We each have a couple of stories about travel, about exploring and finding healing and forgiveness and connection through travel which we really love, an end-of-life care story, one about veterans, about the LGBTQ community — the season will reflect on different groups, showcasing that there is kindness, that there is good everywhere.
This interview was edited for brevity and clarity.
---
Listen to the new Kind World trailer about 'Lifelines': Stories Of Compassion At The Southern Border here.
Starting October 8th, you can hear Kind World's new season on WBUR's Morning Edition (Tuesdays), online and as a podcast, available on Apple Podcasts, Stitcher, RadioPublic or wherever you get your podcasts.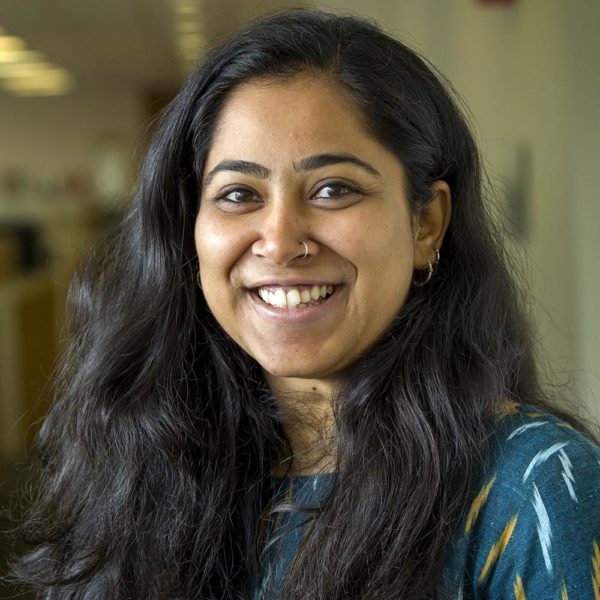 Samata Joshi Audience Development Manager
Samata Joshi is the audience development manager at WBUR. She works in collaboration across departments to grow WBUR audiences by developing, executing and communicating engagement strategies.