Register For WBUR's Virtual Town Hall Series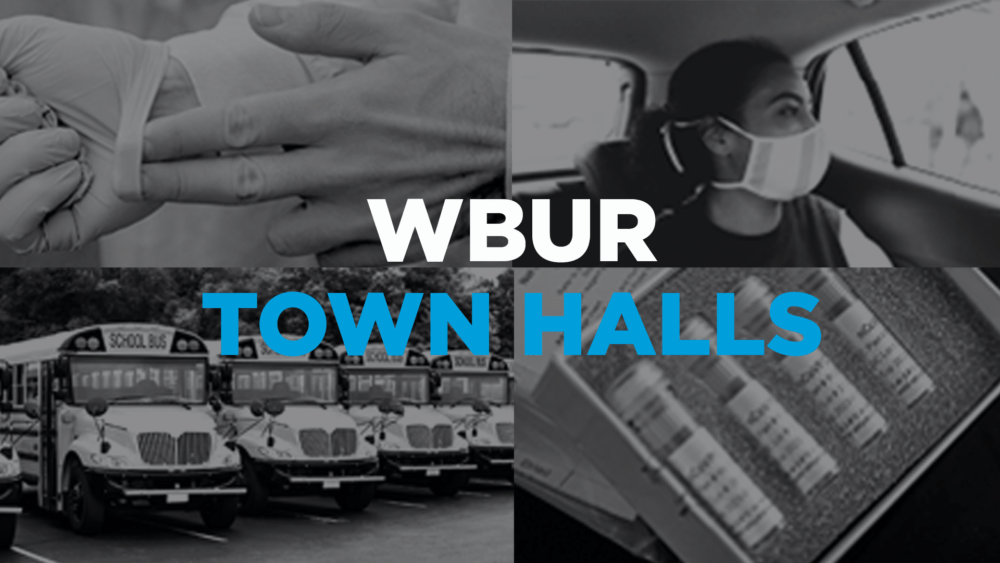 Free and open to the public, the WBUR Town Hall series are virtual events held Tuesdays at 6 p.m., bringing together WBUR journalists and experts on a weekly topic.
At a time when many of us are isolated in our homes and the timeline of the pandemic remains unknown, WBUR Town Halls provide a platform to give you an opportunity to have your questions answered.
Once you register with your email, you'll receive a reminder two hours prior to the event with a livestream link in your inbox. Please use the form below to register for WBUR Town Halls:
Registration for this series has now ended.
These virtual events are broadcast live on WBUR's YouTube channel. Participants can ask questions online using slido.com during each event.
Here's the June lineup:
If you have any questions leading up to the livestream each week, feel free to reach out to us at events@wbur.org.
This article was originally published on May 26, 2020.