WBUR Announces The Annual Daniel Schorr Journalism Prize Call For Entries
WBUR announces today a call for entries to the annual Daniel Schorr Journalism Prize. The Schorr Prize is a coveted honor awarded to a public media journalist age 35 or younger whose work stands out for its ambition, storytelling craft and reporting rigor.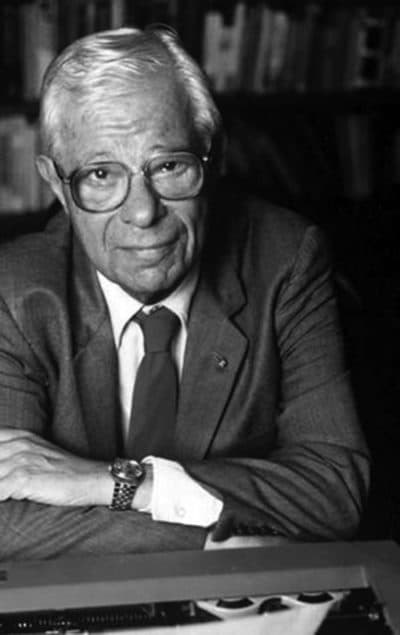 The winner will receive $5,000 and be honored at the annual WBUR Gala which takes place on April 27, 2021. The award, sponsored by WBUR and funded by Jim and Nancy Bildner, is named for the late Daniel Schorr, who gave American journalism a lifetime of commitment through his insight, intelligence and integrity. Schorr believed strongly in supporting talented journalists as they rose through the ranks of the broadcast industry, in particular those who found a calling in public radio.
As the media landscape continues to evolve, entries that use innovative approaches, digital and multimedia platforms are encouraged. Find the complete guidelines here. Submissions should contribute to the audience's understanding of a significant issue and demonstrate creativity and initiative while adhering scrupulously to the highest standards of journalism. Eligible works will have been broadcast or published between Jan. 1 - Dec. 31, 2020.
Last year, the Schorr Prize was awarded to Montana Public Radio host, producer and reporter Nora Saks. Saks' winning entry, Richest Hill, is a podcast series about the past, present and future of one of America's most notorious Superfund sites. Past winners include notable hosts and reporters such as All Things Considered Host Ailsa Chang and Host & Editorial Director of TED Radio Hour, How I Built This, and Wow In The World, Guy Raz.
All entries must be received at or before 5 p.m. EST on Friday, Feb. 12, 2021. For questions, please contact Quiana Scott-Ferguson at quiana@wbur.org.