Tonya Mosley to become Here & Now correspondent
After more than two and a half extraordinary years as a co-host, Tonya Mosley will take on a new role as correspondent for Here & Now. She shared this news with listeners on today's show in a conversation with co-host Scott Tong.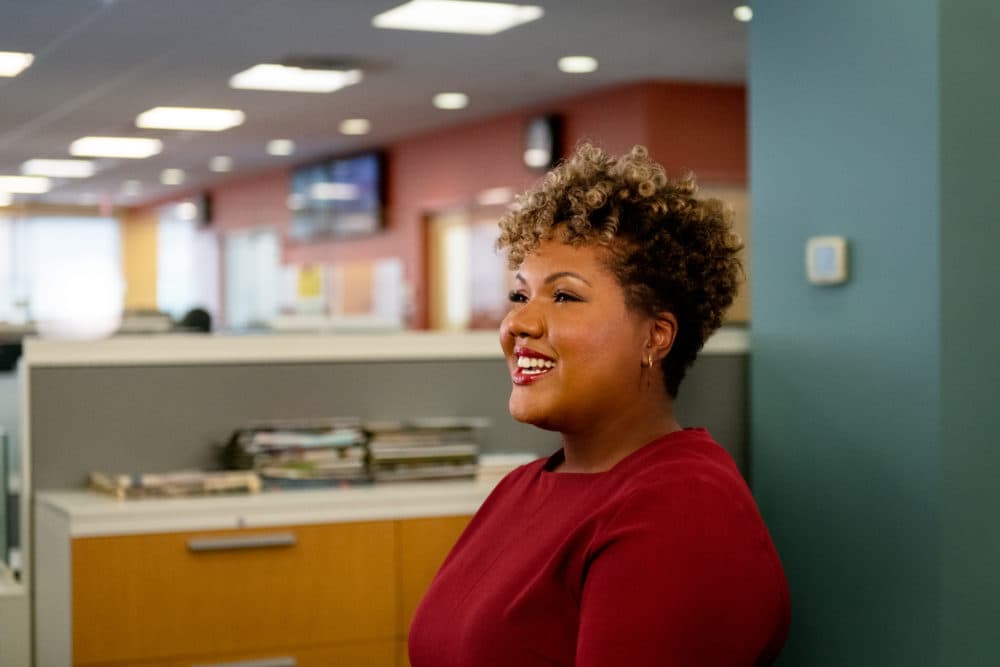 I spent the first 20 years of my career literally out on the streets, talking with people from all walks of life all across our country and parts of the world....The last few years I've literally been in my closet hosting this show, and while COVID-19 is still a major threat, I look forward to being able to get my boots on the ground so to speak, to get closer to the truth.

Tonya Mosley
Listen to the full segment here:
Mosley's new role with Here & Now will allow her to invest time in special reporting and projects, including her podcast Truth be Told with Tonya Mosley. The award-winning podcast digs into what it means to not just survive but thrive as a person of color in our country. She will regularly bring some of that work to life on Here & Now.
Mosley begins her new position in February.