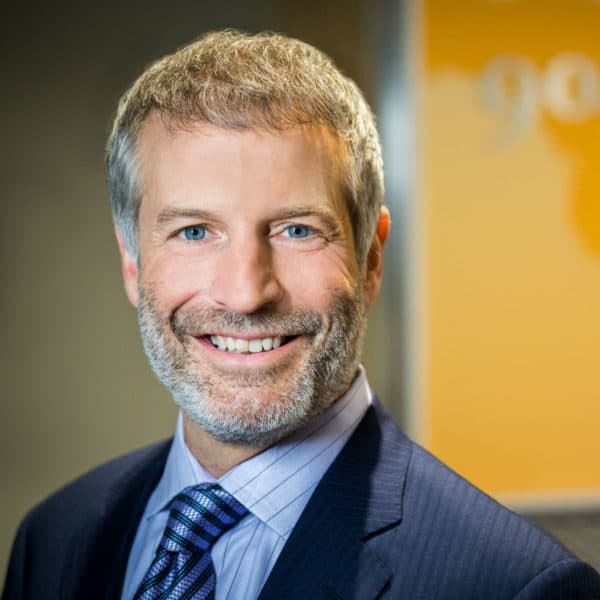 Corey Lewis began his career at WBUR in 2002 as Director of Corporate Support and was additionally made Director of Development in 2003. He was appointed Station Manager in 2005 and brought Programming Syndication, Membership, Development, Underwriting, and Marketing under the same umbrella to create a team of managers where the synergies paid substantial dividends to WBUR. Having all the business and fundraising units under one roof created new opportunities to increase funding, expand WBUR's reach and retain more support for news and programming initiatives.
In this dual role, Corey oversaw an increase in revenue, cost controls and efficiencies that helped strengthen the relationships between WBUR and its stakeholders. Corey also guided the station in its first ventures in satellite radio broadcasting and external marketing in an effort to expand to a larger audience WBUR's mission of public education.
Corey employs the success of WBUR to improve the state of the public media system nationwide. He is a founding member of the Public Radio Audience Measurement Committee ensuring accurate measurement and audience impact through Nielsen for public media to evaluate and enhance their services. He also serves on the CPB Radio Review Panel for the CSG grants distributed to stations across the country to ensure access for universal service to listeners and the viability of public media.
Corey's experience in the media industry began well before he joined WBUR. He started his career in 1985 at WTXX-TV, an independent television station in Hartford, Connecticut, as a local sales representative. From 1986 to 1993, Corey served as national sales representative for Paramount Pictures-owned and -operated television stations at Millennium in New York and Boston.
Corey started his management career in 1993 as national sales manager at Tribune's WTIC-TV in Hartford, Connecticut. From 1996 to 2000, Corey worked for Viacom as general sales manager to WLWC-TV in Providence, Rhode Island, and WPSG-TV in Philadelphia, helping to increase market share and revenue at both stations.
A native of Boston's North Shore, Corey returned to Boston as general manager of WHUB-TV in 2000, helping Universal Pictures' USA Networks launch an independent, local broadcast television station.
Corey earned his bachelor's degree in Communications from the University of Massachusetts, Amherst in 1985. He then graduated from Boston University with a Masters of Science in Administrative Services concentrating in Innovation and Technology in 2012.
After relocating throughout the East Coast for years, he has returned to his roots with his wife and two sons to settle in his hometown of Swampscott. There he serves on the board of directors at Shirat Hayem, the North Shore's largest congregation where his children are the fourth generation to benefit from the work of this institution. Corey's passion sport is skiing and he serves on the board at the Grand Summit hotel and conference center to preserve and improve the experience at Sunday River ski resort where he has enjoyed more than 30 years of the outdoors.