Nate Kramer was a tall, quiet college swimmer when he was diagnosed with leukemia. It would be the beginning of four years of chemotherapy, infections, long hospital stays and bone marrow transplants. It also brought him into contact with Brian Schreck, a music therapist then working at Cincinnati Children's Hospital.
"They would play music, they would record music," Nate's mother, De Ann Kramer, says. "Brian was really teaching him to play his guitar."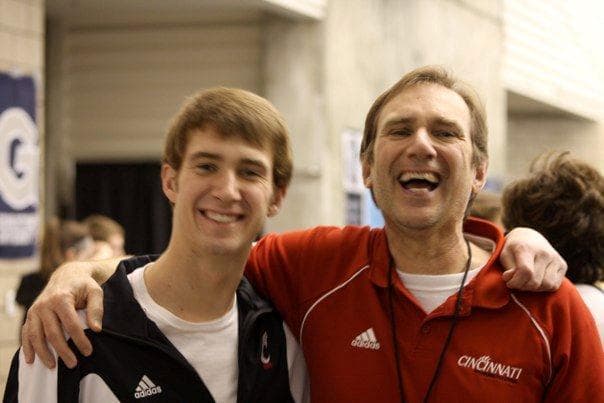 For the most part, Nate's parents didn't quite know what Nate and Brian were recording.
"When Brian came over, I generally used that time to say, 'Hey, I'm going out for a walk,' " De Ann says. "I wanted to give them that private time. I think Nate could talk to Brian about things that he didn't want to talk to us about, because it would hurt us." Nate's only conversation with his parents about dying lasted about three minutes.
One day, Nate asked Brian about Brian's heartbeat projects. As part of his work as a music therapist, Brian had started recording the heartbeats of babies and children near the end of life. Then he layered those heartbeats with melodies.
"[Nate] actually brought it up to me," Brian says. "So it kind of took me a little off guard, and I was like, 'Well, what did you think about it? Would you like to do one?' And he said, 'Sure.' So to me, we talked about a million things in those two sentences."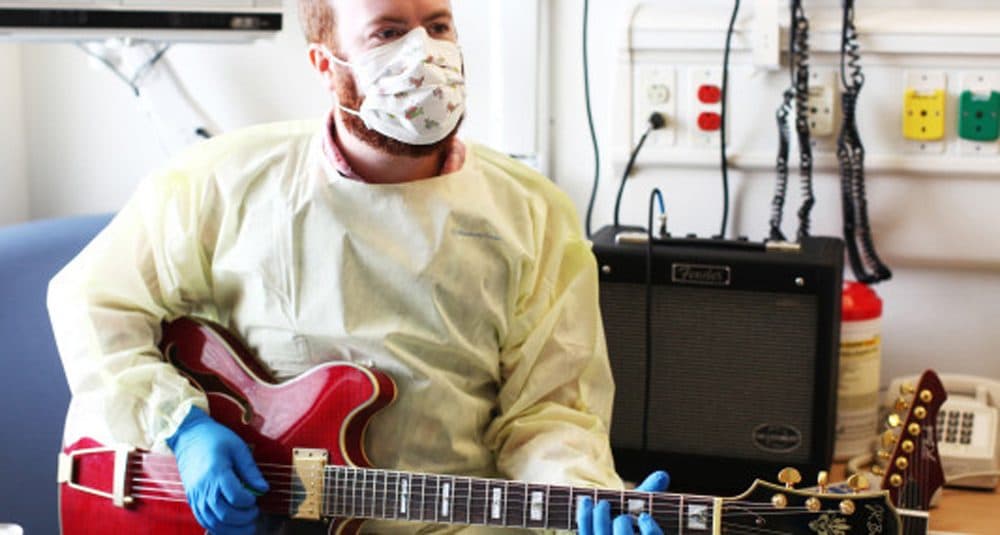 Vince Kramer wasn't keen on the idea of a heartbeat project for his son, though.
"It was like, OK, is that the only heartbeat I'm going to have left of him?" he says. "No, thank you."
To Vince, recording Nate's heartbeat felt like giving up. Vince wasn't ready for that, even a couple of weeks later when Nate, then 26, was back in the hospital.
"He was doing very poorly, and I just actually asked Nate, 'Nate, do you still want to fight?'" Vince says. "And he said to me, 'Wanna fight.' That was the last words he said to me."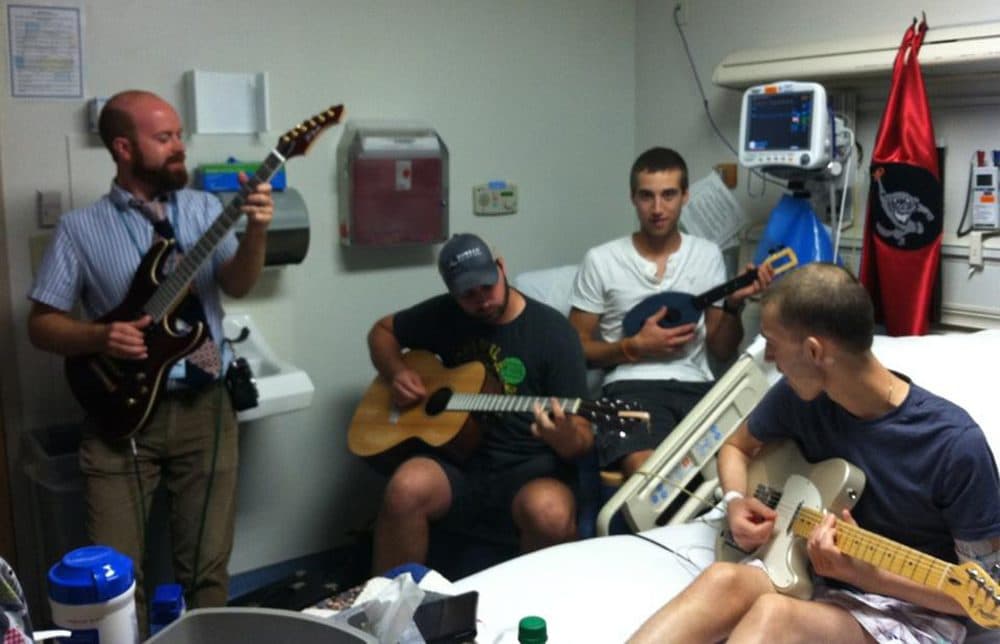 Nate couldn't talk after that. Five days later, De Ann was up early with her son.
"It was just the two of us, and I was laying basically on his chest and listening to him," she says. "I could still hear his heartbeat then."
Nate passed away that afternoon.
Not long after Nate's death, Brian gave Vince and De Ann some CDs from Nate, but Nate's death was still too raw for them to press play. They sold their house with its painful memories, packed up their belongings and moved.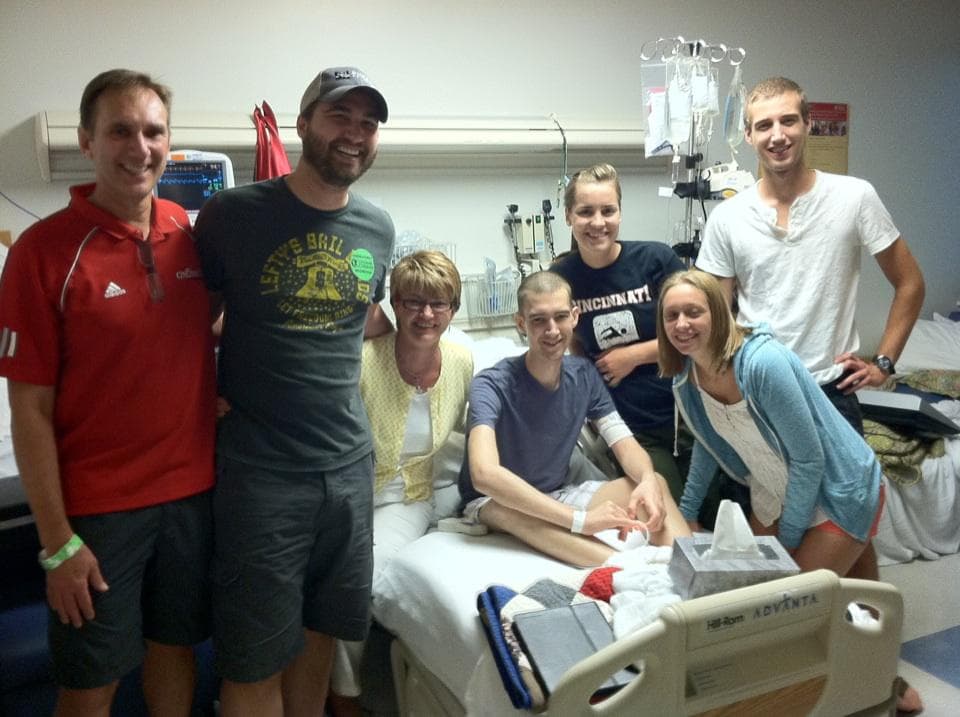 Just over a year later, Vince was at home. It happened to be Father's Day.
"I was rearranging my office, and I came across CDs that had a very unique, some sort of custom cover," Vince says. "I don't even know what this is. When I plugged it into my computer, the first thing I hear was, 'Happy Father's Day, old man. Love ya.' It was Nate's voice."
Stunned, Vince played the next track on the CD and heard the heartbeat song Nate and Brian had made. The sound of Nate's heart thumped steadily under Brian's guitar.
The other CD was one Nate had made for his mother.
"Hearing the heartbeat for me is very bittersweet because of the morning of the day that he passed," De Ann says, "but I would never give it up. How strong it sounds. It truly is a beautiful sound."
Vince couldn't stop listening.
"I just continued to listen to it, and for days after that I had it playing softly on my computer as background whenever I worked," he says. "It will probably never leave my CD player. I have made about half a dozen spare CDs. I just don't want anything to happen to it."
He says that for some reason, more than anything, the song calms him.
"Nate had a very powerful, smooth, slow, rhythmic heartbeat. It's Nate. It's life."
---
We want to hear your stories of kindness. Email kindworld@wbur.org.
You can subscribe to the podcast to make sure you don't miss an episode.
This segment aired on September 6, 2016.