Alice's dad was losing his words, and then he had just two phrases left.
---
Alice Saunders grew up in New Hampshire in a house on top of a hill, near a pond.
"I spent most of my childhood outside with like my feet in the water, digging for frogs and tadpoles, with salamanders in my overall pockets," she says.
That idyllic childhood was interrupted when Alice was in middle school and her parents decided to divorce. She lived with her dad after that, Arpiar Saunders, better known as Arpy. The legal aid lawyer and his teenage daughter became a tight pair.
"[I was] a 15-year-old living in small-town New Hampshire, and I liked punk rock and no one else did, and so my dad would drive me to Boston so I could go to shows," she says.
He'd wait for her in the car and read the newspaper.
"He never would admit that he liked the music, but then I'd put it on in the car and he would tap the steering wheel in time with the beat."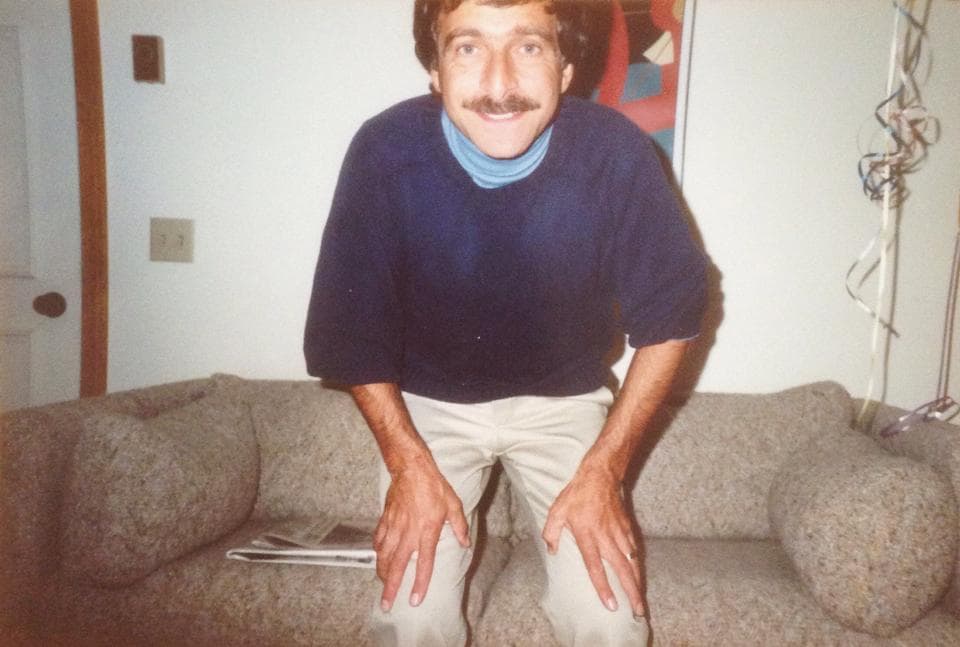 Every Thursday night, Alice and Arpy had a dinner date.
"I'm sure there were a lot of times where I sat there in angst-y silence," Alice admits, but usually they just talked about life. The fact is that he was her best friend. She admired him more than anyone.
Alice remembers when she first noticed something weird. It was a few months before she would head to Boston for college.
"There had been a piñata in our house for someone's birthday party, and he was trying to talk about the piñata, but he kept saying 'piña, piña, piña colada.' I was like, what is he talking about?"
She didn't think much of the word mix-up, but that sort of thing started happening more. She was in her early 20s when they finally learned why: Arpy had frontotemporal dementia, or FTD. His form of dementia mainly affected speech, and some motor function. The doctor predicted that Arpy had five to 10 years to live, and, as time passed, he'd have more and more trouble speaking.
"In his head, he knew exactly what he wanted to say, and then actually getting the words out, that's where there was a disconnect," Alice says.
As his vocabulary shrank, Arpy would endlessly repeat the words he still had, using his tone of voice to talk between the lines. Father and daughter would have whole phone conversations like this, and he called her something like 10 times a day.
"And honestly, sometimes it drove me crazy," she says.
Alice was trying to start a business selling handmade bags, and the person she'd always turned to for help couldn't give advice anymore. She struggled with that loss.
"I just wanted my dad, you know?"
By then, there were just two full phrases that her father could still say. One was "proud to be your dad," and the other was "I love you."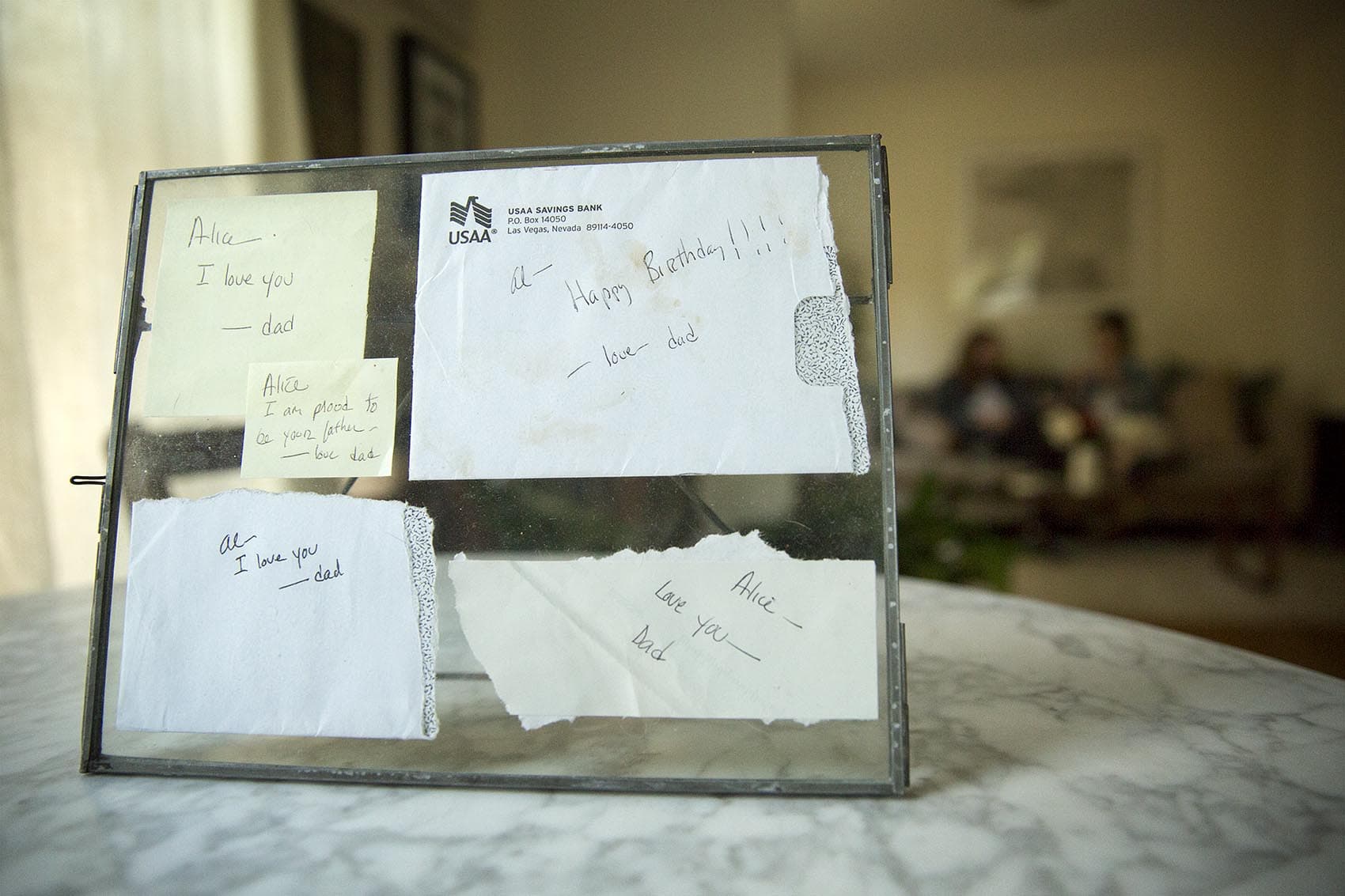 "I'd get voicemails sometimes that was just like, 'I love you, I love you, I love you, I love you, I love you' for five minutes straight. That's what he could say at the end."
It was around this time that Alice started dating Greg Ralich, and Greg was immediately struck by her intense closeness with her dad.
"Calling Alice and telling [her] that he loved her, I think that was the deepest thing in him," Greg says. "It's such a deep ravine that it persists."
Greg and Alice had been dating for six months when she got a phone call saying her dad had choked on some food and was on life support. Three days later, Arpy died.
It was November, and in the weeks that followed, Alice threw herself into her business and the holiday rush.
Then, on Christmas, Greg surprised her when he handed her an envelope. When she opened it, she found a USB flash drive taped to a card. It said "Merry Christmas," and below it, next to an arrow, "All of your dad's voicemails."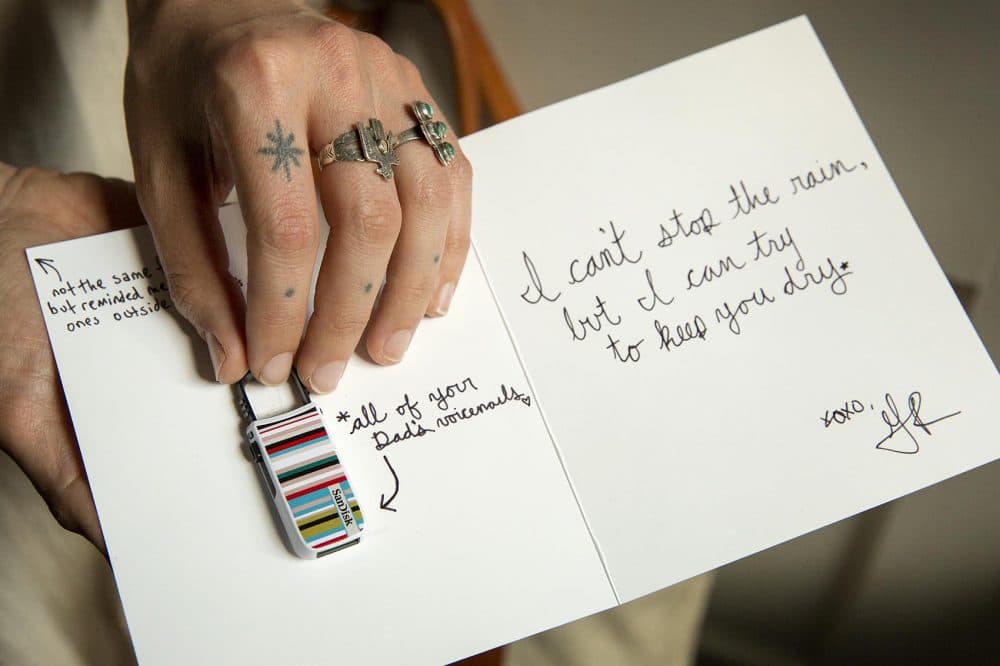 It turns out Greg had snuck onto her phone and saved every voicemail from her dad from the past year, dozens and dozens of them, with backups online and in a fireproof safe. Alice was floored.
"I had never been given a gift like that. It sounds really intense, but it's like his dying words."
Alice didn't listen to the recordings for more than two years; it felt too painful, too raw. But recently, it was finally time. Greg picked one of her dad's voicemails for her to listen to.
"I'm a little scared, I'm just going to be honest with you," she said before clicking play. "I don't know what my reaction's going to be."
Then came her dad's voice: "I love you, I love you, I love you, I love you, I love you, I love you, I love you. Call me back, call me back, call me back. OK, bye bye bye bye bye bye."
It was 18 seconds long, recorded in July of 2014, just a few months before he died.
"It's just pure love, you know?" Alice said when she heard it. "Just pure love.
"Maybe, if I get married someday, I can listen to one of these before I walk down the aisle." she added. "If I have a baby, you know I can play one of these and know that his grandchild can hear his voice."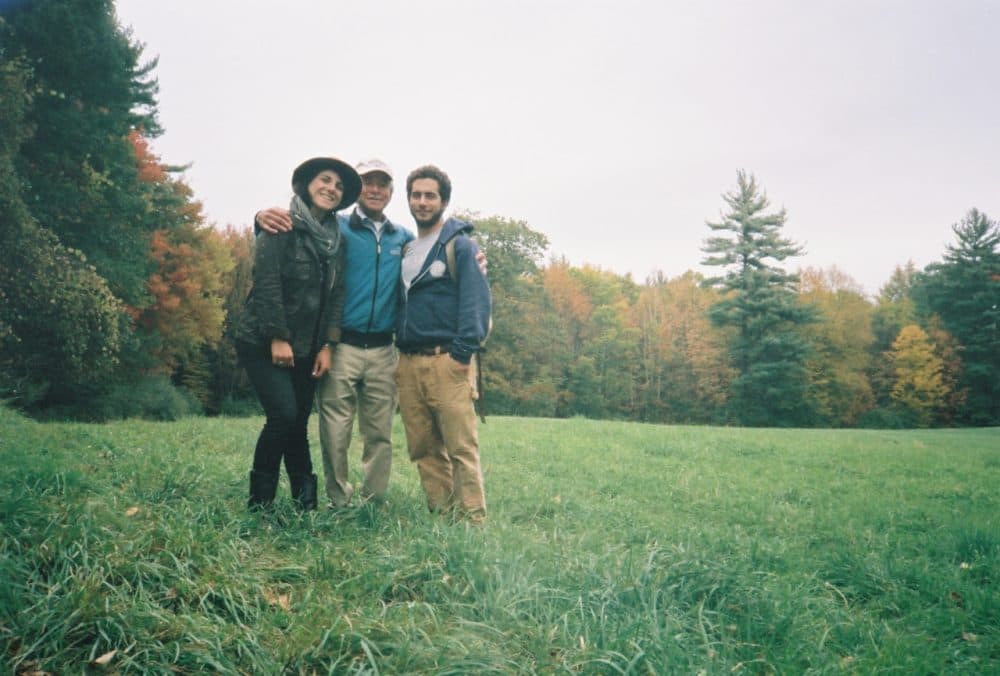 Alice has listened to only one voicemail so far, but she knows she has many saved for her whenever she needs them. For years, Alice feared losing her dad's voice, but now it's the piece of him she knows she'll always have.
This segment aired on June 13, 2017.