Kept Together By The Bars Between Us | With Cherry Jones
Resume
It's not easy being in love with a convicted felon. First there's the separation, then there are the reactions and gasps you get from family and friends when they ask... "so what is he in for?"
Amy Friedman never expected to find herself answering such questions. But soon these questions--and many more---would shape her daily life.
Tony-award winning actor Cherry Jones-who you may have recently seen on the Amazon series "Transparent," brings us Amy Friedman's essay "Kept Together By The Bars Between Us."
Voices from this Episode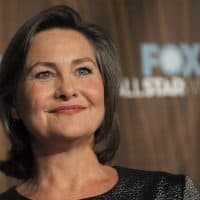 Cherry Jones starred on Broadway in the triumphant revival of Tennessee Williams' "The Glass Menagerie" for which she earned a Tony Nomination. This production originated at the American Repertory Theater in Cambridge, Massachusetts, where she is a founding member and where earlier in her career she appeared in more than 25 productions including "Twelfth Night," "The Three Sisters" and "The Caucasian Chalk Circle." Broadway and Off-Broadway work includes "Doubt," which earned her a Tony, Drama Desk, Obie, Lucille Lortel, and Outer Critics Circle award.  Hear role in Lincoln Center Theater's production of "The Heiress" earned her another Tony, Drama Desk and Outer Critics Circle Awards.  Other notable productions include "Pride's Crossing" (Drama Desk Award); "When We Were Young and Unafraid;" "The Baltimore Waltz" (Obie Award); "Faith Healer; Flesh and Blood;" "Imaginary Friends;" "A Moon for the Misbegotten" (Tony Award nomination); "Angels in America;" "Our Country's Good" (Tony Award nomination); and Roundabout Theatre Company's productions of "Mrs. Warren's Profession," "Major Barbara" and "The Night of the Iguana." Television work includes President Allison Taylor in "24" (Emmy Award), "What Makes a Family," "Awake," and the most recent season of "Transparent" on Amazon. She also starred in"Mercy Street," and the mini-series 11/22/63 starring James Franco. Her work on the silver screen ranges from thriller to comedy with roles in "Ocean's Twelve," "Cradle Will Rock," "The Horse Whisperer," "The Perfect Storm," "Erin Brockovich," "Signs," "The Village," "Mother and Child," "Swimmers," "I Saw the Light," and "Whiskey Tango Foxtrot" opposite Tina Fey.  Her most recent film project is "The Party," directed by Sally Potter and co-starring Patricia Clarkson, Kristin Scott Thomas, and Emily Mortimer; it is due out in 2017.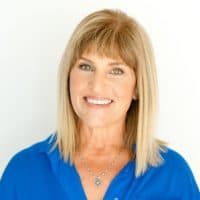 Amy Friedman is an author and creative writing teacher whose books include "Desperado's Wife: A Memoir, Kick the Dog and Shoot the Cat," and "Nothing Sacred: A Conversation with Feminism." She also works as a ghostwriter and editor, and her articles, essays and stories have appeared in magazines, newspapers and numerous anthologies. Since 1992 Amy has written the internationally syndicated newspaper feature Tell Me A Story for Universal UClick, a column that has spawned two book collections and three audiobooks.

Amy lives in Los Angeles with her husband, the teacher and writer Dennis Danziger with whom she created POPS the club.  A club for high school students (POPS stands for Pain of the Prison System) these groups are focused on providing support to young people whose family members are incarcerated.  POPS is now in 11 high schools throughout California, Minnesota, Washington, and Ohio.