Modern Love Bonus Episode: Emmy Edition
39:36
Play

The Emmy Awards were on Sunday, and they were especially significant to us at Modern Love because several of this year's nominees previously lent their talents to our podcast. Many of these actors won their categories, or were a part of an Emmy-winning show. So this week, as a hat-tip to them, we thought we'd listen back to some of their Modern Love performances.
We begin with Sarah Paulson, who won an Emmy for her portrayal of Marcia Clark in the F-X series "The People vs. OJ Simpson" (which also won for Outstanding Limited Series).
Paulson read Amy Seek's essay exploring the emotional terrain of adoption. It's called "Open Adoption: Not So Simple Math."  Listen to the entire episode (including an update from author Amy Seek) HERE.
Next we hear from actor/comedian Tony Hale. He plays Gary Walsh — aide to President Selina Meyer (played by Julia Louis-Dreyfuss) — on the HBO series "Veep," which took home this year's Emmy for Outstanding Comedy Series. Tony Hale showcased his comedic chops for us in his performance of Steve Friedman's essay "Just Friends? Let Me Read Between the Lines."  Listen to the entire episode HERE.
The morning after the Emmys ceremony, Slate posted this headline: "Congratulations to the Emmys for Correctly Giving the Best Supporting Actor Award to Sterling K. Brown." Brown won his first Emmy for his portrayal of Christopher Darden in the F-X series 'The People vs. OJ Simpson." He chooses his roles carefully, and he selected an especially poignant essay to read for Modern Love.  In this encore performance, Sterling K. Brown reads David Hlavsa's essay "My First Son, a Pure Memory."  On the full episode, we spoke with David Hlavsa and his wife Lisa Holtby about their lives today.  Listen HERE.
Let us know what you think of this episode and any other episode you've heard.  Leave "Modern Love: The Podcast" a review on iTunes and subscribe to never miss an episode. 
Special thanks to the Television Academy for allowing us to use excerpts from the awards ceremony.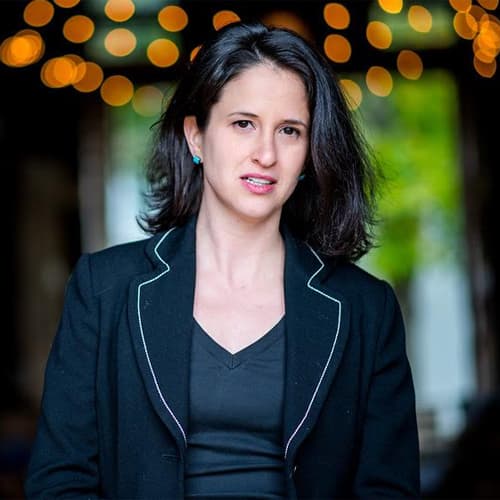 Jessica Alpert Managing Producer, Program Development
Jessica Alpert is the managing producer for program development at WBUR. In this position, she develops new podcasts and programs while also launching and nurturing WBUR's newest projects.