Manic Pixie Dream Girl | With Alex Karpovsky
Resume
Have you ever thought of your life as a movie? You're the star, obviously, and everyone else is a supporting character. When it comes to real-life romance, though, you can't predict what's going to happen. That didn't stop Matteson Perry from trying.
Alex Karpovsky, best known as Ray on the HBO series "Girls," reads Matteson's essay, "Uh, Honey, That's Not Your Line."
Voices In This Episode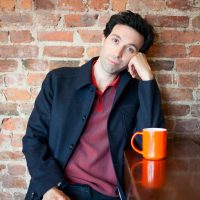 Alex Karpovsky has directed five feature-length films as well as numerous music videos, commercials and TV shows. As an actor, he played Ray Ploshansky in the HBO comedy series GIRLS and has appeared in the last films two written & directed by the Coen Brothers - "Inside Llewyn Davis" and "Hail Caesar!"
Matteson Perry is a Colorado native now living in Los Angeles where he works as a comedy writer and performer. His work can been seen in The New York Times, McSweeney's, Cosmopolitan, and on The Moth Radio Hour on NPR. His first book, "Available: A Memoir of Heartbreak, Hookups, Love, and Brunch" was published by Scribner in 2016.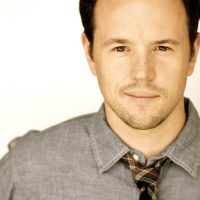 In addition to being an author, he is also a screenwriter, with two projects currently in development. Guidance, a high school comedy, is being produced by Chris and Paul Weitz's Depth of Field Productions, (In Good Company, Admission, A Single Man) and Myriad Pictures. Seann William Scott, Leslie Bibb, and Rob Riggle will star.
As a performer, Matteson is active in the storytelling community. He's a two-time winner of the Moth GrandSlam story telling championship and hosts the Moth Story Slam in LA. You can hear his story "Take The Bull By The Horns" on The Moth Radio Hour: http://themoth.org/posts/episodes/1404