My Body Doesn't Belong To You | With Cleopatra Coleman
Play
#MeToo.
Over the past several weeks, millions of women have revealed that they, too, have been victims of sexual harassment or abuse.
Here's Heather Burtman's #MeToo.
Cleopatra Coleman stars in Fox's "The Last Man On Earth" and Showtime's "White Famous." She reads Heather's essay, "My Body Doesn't Belong To You."
Where Are They Now?
Heather Burtman lives with three women and four men in a big group house in New Haven, Connecticut. She says she wanted her Modern Love column to reflect the experiences that she and her female housemates share.
"We would come home from work, and someone would have a story about someone yelling at them out of a car window, or being at a bar and someone touching them inappropriately," she says. "And that was just a common conversation that happened at the end of a day. Like, this past weekend, I was walking down the street in a small town in Connecticut, and this car full of guys yelled at me. It wasn't remarkable. It was, it's sad that this happened again."
Heather estimates that she's cat-called at least every other day. It's hard not to let it get to her.
"It feels very degrading when men yell at you. It feels like they don't see you as a person," she says. "And it's a feeling you have to fight. I am worthy of respect and being treated like a human. It's something that's hard not to internalize in the moment. I think it's something that I have gotten better at as I've developed a stronger sense of self."
"It's a feeling you have to fight. [You have to remind yourself,] I am worthy of respect and being treated like a human being."

Heather Burtman
Heather wondered if other women, who had experienced even worse sexual harassment and assault, had more of a right to tell this story than she did. But that fear fell away after the piece was published.
"I was really touched by how much women said that it was a story that they had wanted to hear, or that they had wanted to hear another woman acknowledge that it had happened. I was very humbled by that," Heather says. "And I was pleasantly surprised by the way a lot of my male friends reacted to it. Because a lot of them actually reached out to me and said, thank you for writing this. I wanted to understand better the experience of being women. I know men have a lot to learn. And they were so ready to listen."
"Women do have control of their bodies. No matter how you're treated, your body is still yours."

Heather Burtman
In the end, Heather wants her essay to be more about empowerment than loss.
"I didn't want it just to be this piece about women not having control of their bodies," she says. "I wanted it to end on a note that women do have control of their body — no matter how you're treated, your body is still yours. So this moment at the end that I talk about where I go skinny-dipping with a couple of my good friends — it didn't matter what our bodies looked like. It was just all about living in the world, experiencing the water, the way the sky looked, and having joy in being in a moment with friends."
Thoughts from Cleopatra Coleman
Actress Cleopatra Coleman said that Heather's essay brought up a lot of memories for her.
"It articulates something that I ... have felt and experienced my entire life," she says. "I had a really innocent childhood. Lots of naked running around in mud ... very much like this essay. And at a certain point it just changes. And as a woman, you just get so used to it, everywhere you go. God forbid if I walk past a group of men and I have to turn around for some reason, I will watch them all look away immediately because they've all been looking, or pointing, or talking. So I find this essay incredibly satisfying, and really beautiful."
Voices In This Essay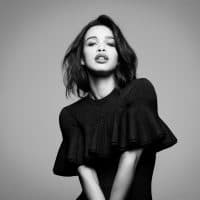 Cleopatra Coleman  is an Australian actress of Scottish and Jamaican descent who grew up in Byron Bay, New South Wales. She began her acting career in 2004 when she was cast as 'Zandie Brokow' in the Australian children's science fiction series "Silversun." She then went on to appear in various different Australian television programs including "Blue Heelers" and "Wicked Science," and 2006 she was cast in the recurring role of 'Glenn Forrest' in the Australian hit soap opera, "Neighbours."

Cleo made her U.S. debut in 2005 in the SyFy Channel made-for-television movie, "Attack of the Sabretooth" where she acted alongside Robert Carradine. Cleo can currently be seen costarring alongside Will Forte in her fourth season on Fox's breakout and critically acclaimed hit comedy "The Last Man on Earth." She also stars alongside Jay Pharoah in "White Famous," which premiered on Showtime in October 2017.

Cleo previously starred opposite Josh Peck in the Netflix original film "Take the Ten" that was released in January 2017. Her other film credits include "Step Up Revolution" and "Fear Clinic."

Cleo has a background in modeling and dance, predominately ballet and lyrical dance, and spent most of her teens competing in eisteddfods throughout Australia. She graduated from the prestigious performing arts program at Sandringham College in Melbourne Victoria. She now resides in Los Angeles.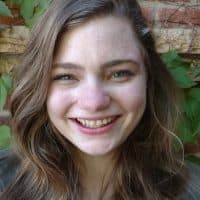 Heather Burtman lives in New Haven, CT where she seeks her Master of Arts in Religion at Yale Divinity School. When not reading and writing for school, pleasure, or both, she hangs out with the knitting club, intramural soccer team (Go Paracleats!), and her seven lovely roommates. She tries to take the train home to Wisconsin as often as possible.