Cropped Out Of My Own Fantasy | With Kirsten Vangsness
18:17
Play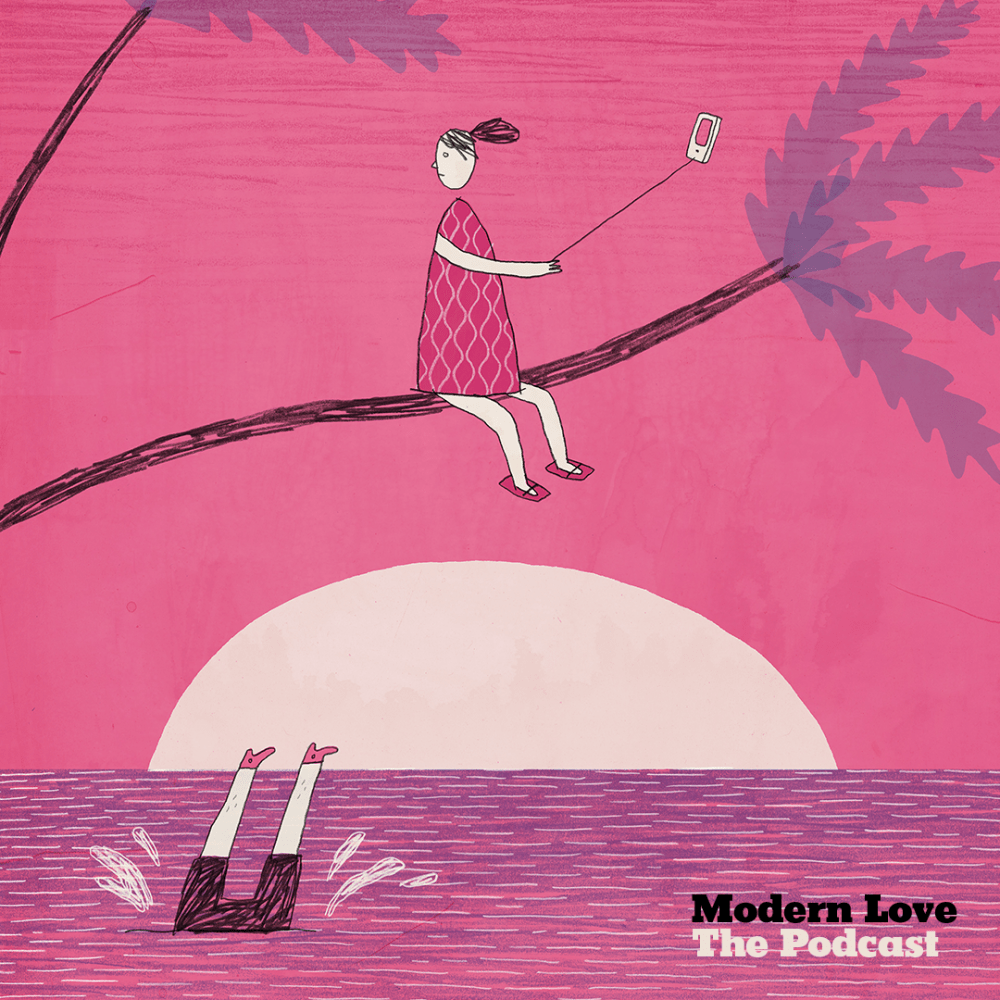 Breakups have always been bad.  But then they got Instagram-bad. That's how Sage Cruser felt, anyway, when she had to face how different the pictures she had posted of her relationship online were from the reality.
Kirsten Vangsness, who stars in the CBS drama "Criminal Minds," reads Sage's essay, "Cropped Out Of My Own Fantasy."
Where Are They Now?
Sage Cruser has one piece of advice for people listening to her story.
"Don't get an Instagram. Don't do it. Don't get one."
Since her essay came out, Sage has cut herself off from social media. She says she doesn't miss it.
"I think social media has become this looming alternate reality," she says. "And I allowed it to take over my relationship. It was one tool that I used to construct an image of what I wanted my relationship to be. And that's not authentic. So it's been great for me to only have to focus on my real life."
Since swearing off Instagram and Facebook, it's been difficult for Sage to think back on how dedicated she used to be to her online image.
"Leading up to the piece — it being published — I was very anxious," she says. "And I think a lot of that stems from shame, honestly. None of us want to admit that we stage these photos, that we're pretending. It's something that so many of us do. And I convinced myself, oh that's not me. And so that's what's the most embarrassing — is that I was exactly what I used to tell myself I wasn't."
Sage and her ex-boyfriend haven't talked since they broke up, though she did send him an email telling him that this column would be published. She doesn't know if he's read it or not, and says she's put their relationship behind her. But what Sage learned from their breakup has stayed with her.
"I think now I approach relationships with a little more responsibility," she says. "I know myself a little more. I know my weaknesses. I'm willing to face the fact that I am very imperfect, I make many mistakes, I know I will continue to make many mistakes, and I embrace and face that messiness now, instead of trying to make it appear as if that messiness does not exist."
Thoughts From Kirsten Vangsness
Actress Kirsten Vangsness says that this essay speaks to her own frustrations with social media.
"We can tell this narrative that keeps us at an arm's distance from people, but at the same time makes them think they know something about us," she says. "And it makes us get tricked into thinking that this is what our real life is. I think we all go through that. And it can trick you into [believing that] what makes a life elevated is the way it looks, not all the juicy stuff that happens inside our bodies when we are brave and expanded."
Voices In This Episode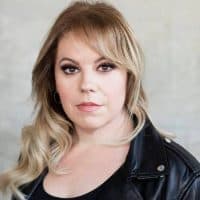 Kirsten Vangsness has been widely known for the past thirteen years as the bespectacled-brainiac-tech-kitten Penelope Garcia on the CBS hit drama "Criminal Minds" (and its spin-off "Criminal Minds: Suspect Behavior" and "Criminal Minds: Beyond Borders"). She has long been a fan favorite, beloved for her vibrant personality and quirky style.
This past January, Kirsten attended the Slamdance Film Festival in Park City, Utah for the world premiere of the adventure comedy film she stars in, "Dave Made A Maze." Directed by Bill Waterson, the feature re-imagines the classic 80's adventure film with a modern fantastical edge.
In September 2016, Kirsten and two business partners opened Blinking Owl Distillery, the very first craft distillery to open in Orange County. Based in Santa Ana, the distillery launched with three spirits to taste and is open for tours and tastings. Blinking Owl exploded onto the scene, receiving numerous positive reviews and accolades since the grand opening.
In November 2015, Kirsten attended the Film Noir festival in Paris for the premiere of the spoof "Kill Me Deadly," a feature she both starred in and produced. Based on the critically acclaimed play of the same name, written by Bill Robens, Kirsten played the torch-singing femme fatale. The film opened in select theatres last April.
She has enjoyed a long and varied career, which includes being a longtime member and former president of Hollywood's Theatre of Note's Artistic Board. Her most recent one-woman-show, "Mess," played to sold out audiences this past February, with encore performances in March. Her stage work has garnered the Los Angeles Drama Critics Circle Natalie Schafer Award for best emerging comic actress, the 15 Minutes of Fem Best Actress Award, and a Garland Award for best actress for the West Coast premiere of Neil LaBute's Fat Pig at the Geffen Playhouse.
Vangsness has written a number of plays and performance-art pieces, which have been seen throughout Los Angeles. Currently, she is writing a comedy pilot for ABC Studios. In addition to "Criminal Minds," Kirsten can also be seen in season three of the weirdly wonderful web series "Pretty" and season two of the web series "Vampire Mob."
Other film appearances include "The A-List" (2006), "Scream of the Bikini" (2009), "In My Sleep" (2010), and "The Chicago 8" (2011).
Kirsten is originally from Porterville, CA and graduated from California State University, Fullerton. She currently resides in Los Angeles.
Sage Cruser grew up in western Oregon and now lives in Seattle. She particularly enjoys writing, card games, homemade blackberry pie, and searching for the ultimate bowl of pho.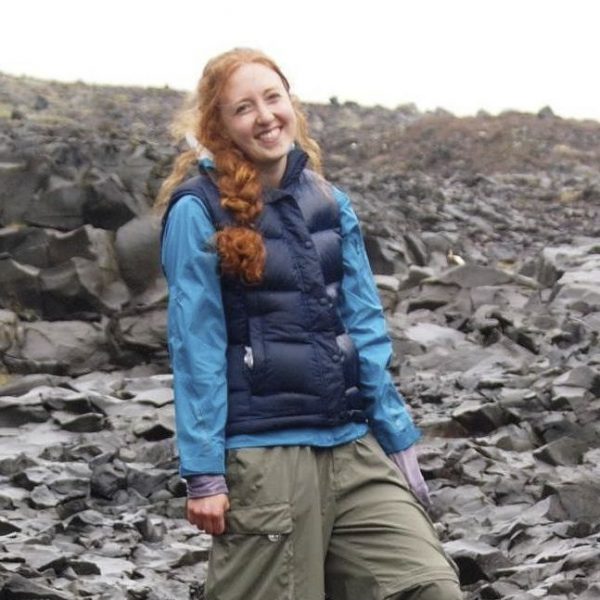 Caitlin O'Keefe Producer, Podcasts & New Programs
Caitlin O'Keefe is a producer of podcasts and new programming at WBUR.