Yes, We Do. Even At Our Age. | With Lois Smith
17:08
Play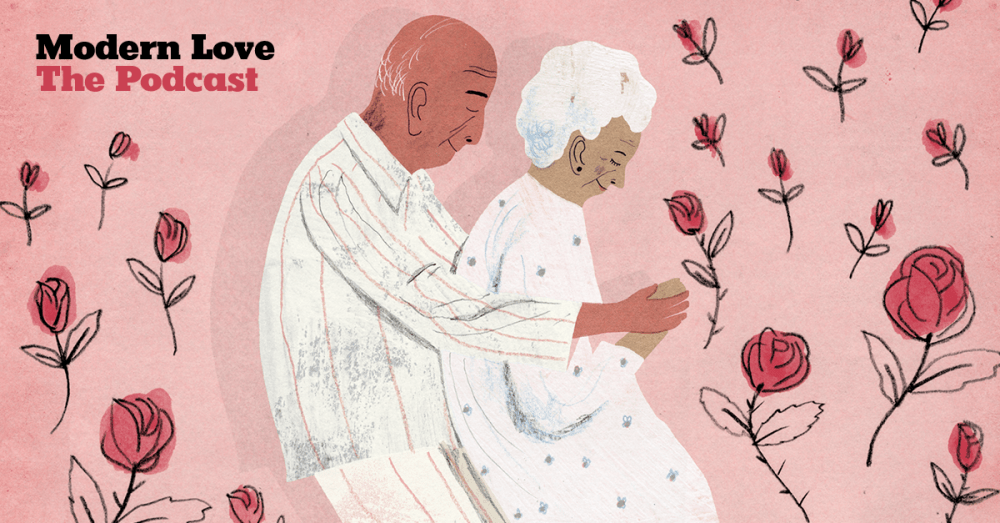 It can be hard to talk about sex. And it can be really hard to talk about the sex that people have late in life. But writer Nancy Price Freedman wants to change that.
You can see Lois Smith in "Marjorie Prime" and "Lady Bird." She reads Nancy's essay, "Yes, We Do. Even At Our Age."
Where Are They Now?
Nancy Price Freedman says she wanted to write this essay because because she was frustrated at how the people around her viewed seniors.
"I was feeling rather dismayed and somewhat angry about people's attitudes, whether it was doctors, or comments I heard people make," she says. "I did write it in a lighthearted vein. I didn't want it to be too heavy. But I was really getting angry at ... being patted on the head like I was a simple child. I wanted to tell our side of the story."
Her piece came out in 2009. And since then, she says, she's seen some progress in how people treat the elderly.
"I think people are more aware now than they were eight years ago about seniors' feelings, particularly in nursing homes. That really concerns me, that people are put in a wheelchair outside their door and they sit there all day and nobody touches them or hugs them or does anything. And ... I've seen that people make more of an effort to make contact with the seniors. Just touching and hugging is so important."
Nancy heard from a lot of seniors after her piece came out.
"That was one of the things that people had written to me when they responded to my article was that yes, we have a life, and we appreciate that people realize that we're not a bunch of dirty old people because we think about lovemaking," she says. "That's an important part [of life] in nursing homes, where people are really lonely. People do establish relationships, and people do want to cuddle together at night. And that's not so frowned on anymore."
The importance of touch is something that's become clear to Nancy through her 57 years of marriage. And she has a little advice for young people who are thinking about relationships, and how to make them last.
"I always loved what Eleanor Roosevelt said many years ago, that if there was a fairy godmother, she would hope that it would endow all newborn children with curiosity," she says. "And I thought, if I could be a fairy godmother and endow all newly married couples with a sense of humor. There are a lot of stresses coming down the road, and you just have to talk them through or accept them and find ways to work around them. I just sometimes read articles about young people stressing so about do I love him or don't I love him, is this a good idea? Just let it go and go with it, and don't be so serious about analyzing everything."
Nancy Price Freedman. She's a writer and artist, living with her husband in New Jersey.
More From Daniel Jones
Daniel Jones, editor of the Modern Love column for The New York Times, says that Nancy's essay gets at an aspect of love that people sometimes feel uncomfortable talking about.
"There's always this cloud of shoulds," he says. "What should we be doing at this age? What should love be at 70? And should it involve sex? There's a hunger among the older portion of our audience for stories that feel familiar to them about how people are navigating long-term marriage and their supposed golden years. It's something that feels invisible, I think, to a lot of the population. But isn't, and shouldn't be."
More from Lois Smith
Actress Lois Smith liked that Nancy talked about physical intimacy as one of the many things that are important in a long-term relationship.
"I think the fact that it's all important together is what I liked the best," she says. "Nothing the matter with physical passion. Nothing the matter with long-term, loving, tender — as she puts it — tender intimacy. The fact that it's all the subject of discussion in the same essay — I liked that."
Voices In This Episode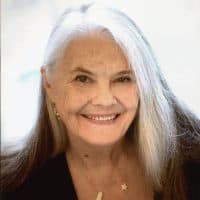 Lois Smith has been appearing in film, television and stage productions for more than 60 years. Her onscreen credits include supporting roles in films such as "East of Eden" with James Dean, "Resurrection," "Fatal Attraction," "Fried Green Tomatoes," "Dead Man Walking," "Tumbleweeds," "Twister," and "Please Give." Other films include "Diminished Capacity," "Roadie," "Hollywoodland," "Next Stop Greenwich Village," "Four Friends," "Black Widow," "Falling Down," "Larger Than Life," "How to Make An American Quilt," "Minority Report" and "Five Easy Pieces," for which she won a National Society of Film Critics Award. She was recently nominated for both an IFP Gotham Award and Independent Spirit for her performance in Michael Almereyda's "Marjorie Prime," reprising the role that she originated onstage. The film also stars Tim Robbins, Geena Davis and Jon Hamm.

In the television space, Smith has had regular and/or recurring roles in "The Americans," "True Blood" and "Desperate Housewives," among others. For her work on the stage, Lois is best known for originating the role of Ma Joad in the 1990 stage adaptation of John Steinbeck's classic novel "The Grapes of Wrath", and for her performance as Halie in the revival of Sam Shepard's Pulitzer prize-winning play "Buried Child" — both of which garnered her Tony nominations.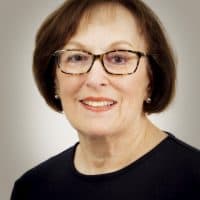 Nancy Price Freedman is a teacher, writer, and artist with degrees in art and in early childhood and elementary education. She has also studied creative writing at Columbia University, and special education and the problems of adoption, at Hofstra University. Prior to twenty years of public school teaching, she was a director of the Model Program of a nation-wide, early intervention program for an educational research foundation.

Ms. Freedman is also a designer and craftswoman. Her work has been exhibited in museums and galleries in New York and Massachusetts, and can be found in private collections in the United States.

In 2015, she published her first novel, Isak and the Oranges, about children growing up in the Hebrew Orphan Asylum in New York City, at the turn of the last century. It is based on her family's experiences in that institution. Ms. Freedman is currently working on a novel and a children's picture book.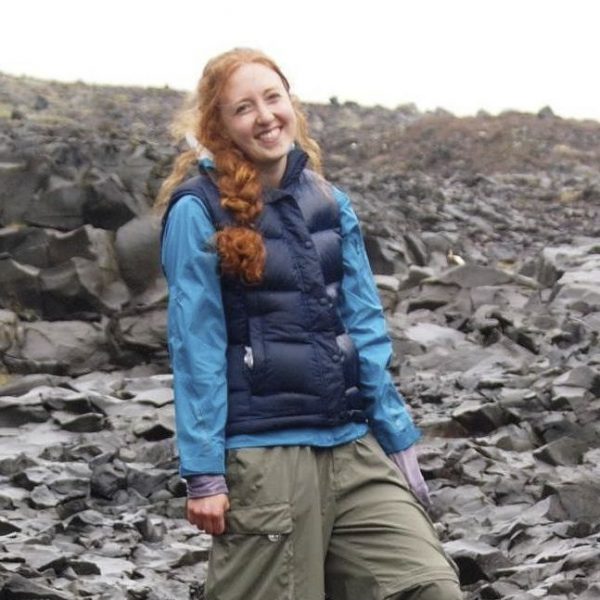 Caitlin O'Keefe Producer, Podcasts & New Programs
Caitlin O'Keefe was a producer of podcasts and new programming at WBUR.