A Dose Of Empathy | With Andrea Martin
21:53
Play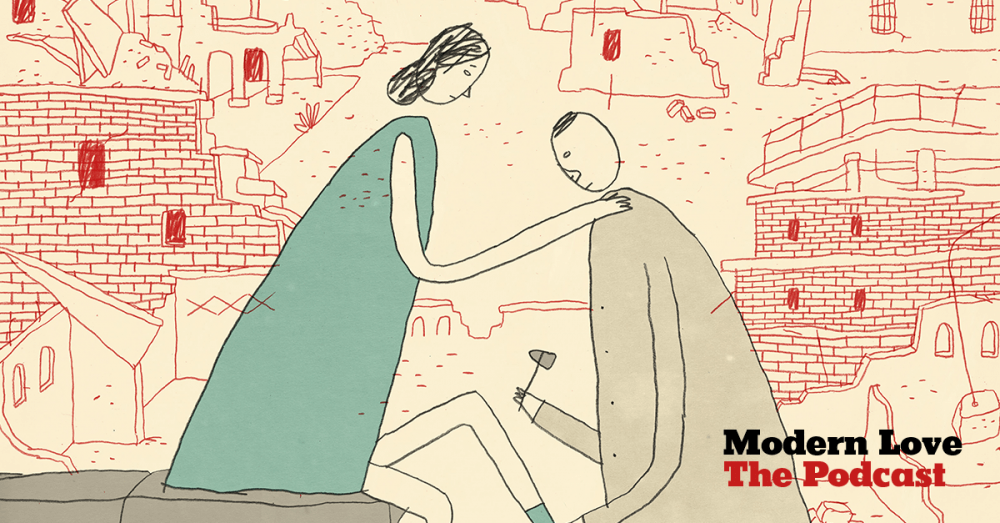 We often have high expectations of friends and family. But sometimes it's the people from the periphery of our lives who step up in challenging moments. That's what happened to Randi Davenport.
Andrea Martin reads Randi's essay, "A Dose of Empathy from My Syrian Doctor." You can see her playing Carol on the NBC sitcom "Great News."
Where Are They Now?
Before she found this doctor, Randi Davenport spent seven years trying to learn why she was experiencing extreme fatigue and losing her ability to walk. That search brought her to many different neurologists at top hospitals, who told her that there was definitely something wrong — but they weren't sure what it was.
"By the time I found the doctor about whom I wrote for The New York Times, I was exhausted and felt alone, and sort of desperate," Randi says. "And the first day I met him, he told me that he knew what was wrong with me. And honestly, the relief that I felt — it's almost impossible to find the words to describe that relief. And then he just began to take care of me. He knew what to do, and how to do it, and when to do it, and what to offer. And gradually, our friendship developed out of that."
The doctor explained to her that she had upper motor neuron disease — a very rare neuromuscular disorder.
I've been a single parent, and I've handled lots of things on my own," she says. "Most things, in fact. But being alone with an illness that is gradually taking away your ability to function in the ways that you had previously functioned — that was really painful and very difficult. So here was this doctor who immediately made me feel like I could rely on him, that I could lean on him, that he could in some sense be my rock as I tried to battle forward with this illness — that's a very profound commitment that he made to me, just by being my doctor."
But Randi's doctor has left North Carolina, and is practicing in the Pacific Northwest now.
"I think it was heartbreaking for him to leave the patients with whom he'd developed relationships and who he took such careful, and serious, and responsible care of," she says. "But [it was also] clearly so devastating for his patients, when he left, to have someone who was that brilliant in his field, and that careful and compassionate with his patients — to have him leave."
She adds, "Now that he's gone, and I can't travel to see him, my world is a more frightening place."
But Randi says that he treated her for so long, that much of what he told her stays with her.
"Even though he's gone, and even though I do feel his loss really profoundly — there is something about the way he took care of me that reminds me to be as optimistic as I can be, every day. And to remind myself that my anxiety about symptoms is just anxiety. Because if the past is any predictor of the future, then I can be completely certain that the disease will continue to progress really slowly."
"He certainly taught me not to get over-focused, or sit home and worry about my symptoms and develop anxious responses to them, because it's just not going to help me," she says. "And I can hear his voice in my head ... with that beautiful Syrian accent. It's very comforting."
When people hear her story, Randi wants them to recognize the profound impact that people from other cultures can have in America.
"Like other doctors, he came here and had to prove himself all over again, and learn English, and figure out a way to take care of people," she says. "And I think there are lots of doctors who come from other cultures who are probably doing the same kind of work. And we need to take care of them the way they take care of us. They're incredible treasures among us. And are suffering, I think, as the current political winds blow — this idea of people from other cultures being too different for us to accommodate, when in reality many of them are here to help us."
Voices in This Episode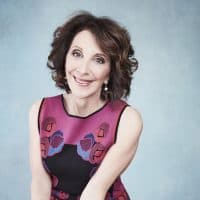 Andrea Martin is a multi-talented award-winning actress whose work transcends all mediums, is busier than ever. In 2017, alone, she can be seen headlining in two television comedies. She stars in NBC's "Great News," in which she plays an overly-involved mother who rejoins the workforce as an intern at a news network to be close with her daughter. The series comes from Emmy-winning writer Tracey Wigfield and Emmy-winning "30 Rock" executive producers Tina Fey and Robert Carlock. And she also reprises her role as Marilyn in the third season of Hulu's hit comedy series "Difficult People"

In 2016, she co-starred as Aunt Voula in the long-awaited sequel "My Big Fat Greek Wedding 2," earned a Tony Award nomination for her turn as Dotty Otley in the successful Broadway run of "Noises Off," and ended the year on a high note in NBC's "Hairspray Live!" in the role of Prudy Pingleton.

Martin received two Emmy Awards for writing and a nomination for Best Supporting Actress in a Variety Series for her work on the legendary sketch comedy show "SCTV." She also received a special Emmy for her contributions on "Sesame Street." Her other television work includes "Nurse Jackie," "30 Rock" and her own Showtime special, "Andrea Martin, Together Again." She also starred in "Working the Engels," which garnered her ACTRA and CSA nominations.

Martin's film appearances include "Club Paradise," "Wag the Dog," "The Producers," "Hedwig and the Angry Inch," "All Over the Guy," "Night at the Museum 3" and "My Big Fat Greek Wedding," which earned her a SAG Award nomination for Best Ensemble and a People's Choice Award.

Martin has received more Tony and Drama Desk Award nominations as a featured actress in a musical than any other actress. For her show-stopping performance as Berthe in the 2013 Broadway Revival of "Pippin," Martin won the Tony, Drama Desk, Outer Critics and Eliot Norton awards for Best Featured Actress in a Musical. She quickly followed this by receiving the Outer Critics Outstanding Featured Actress Award for her work in James Lapine's Broadway adaptation of Moss Hart's "Act One," where she portrayed three different roles as various influential women in Hart's life.

Previously, she received both Drama Desk and Outer Critics Award nominations for her role as Juliette in the Broadway production of "Exit the King," opposite Geoffrey Rush and Susan Sarandon. She also received Tony and Drama Desk nominations for each of her Broadway performances as Frau Blucher in Mel Brooks' "Young Frankenstein" and Aunt Eller in "Oklahoma," for which she also earned an Outer Critics Circle nomination. Her turn as Alice in "My Favorite Year" at Lincoln Center garnered her Tony, Drama Desk and Theatre World awards. Additionally, she starred as the Old Lady in "Candide" on Broadway and tours North America with her one-person show, "Final Days! Everything Must Go!!"

Martin's critically acclaimed book "Lady Parts" was released by Harper Collins.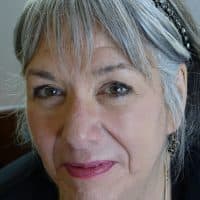 Randi Davenport is the author of The End of Always (Hachette/Twelve, 2014), an O Magazine Ten Titles to Pick Up Now selection that was also long-listed by the Center for Fiction's Flaherty-Dunnan First Novel Prize, selected by Woman's Day as a Best Book of 2014 and was a Woman's Day Book Club Pick, and of the memoir The Boy Who Loved Tornadoes (Algonquin Books of Chapel Hill, 2010), winner of the Great Lakes Colleges Association New Writer's Award for Creative Non-fiction, a finalist for the Books for a Better Life Award, and nominated for the Ragan Old North State Cup Award for Non-fiction. Her short fiction and essays have appeared in The New York Times, Washington Post, Salon, Huffington Post, Ontario Review, Alaska Quarterly Review, Women's History Review, Literature/Film Quarterly, Victorian Literature and Culture, among others.

She earned a PhD in literature and an MA in Creative Writing-Fiction from Syracuse University, and a BA in history from William Smith College.

She has been a Summer Fellow of the National Endowment for the Humanities, and a Public Fellow at the Institute of Arts and Humanities at the University of North Carolina at Chapel Hill. She has taught literature and writing and/or served in administrative positions at Hobart and William Smith Colleges, Duke University and the University of North Carolina at Chapel Hill.

Randi Davenport has a son and a daughter. She lives in Chapel Hill, North Carolina. You can learn more by following her on Facebook or by visiting her website, randidavenport.com.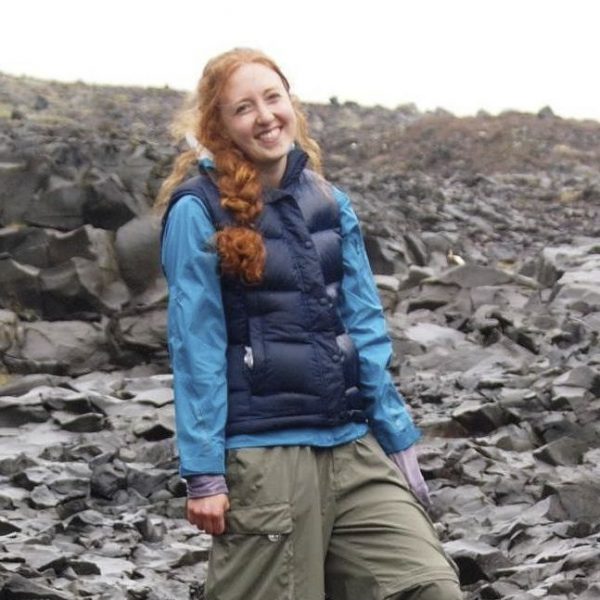 Caitlin O'Keefe Producer, Podcasts & New Programs
Caitlin O'Keefe was a producer of podcasts and new programming at WBUR.