Signs, Wonders And Fates Fulfilled | With Linda Cardellini
22:18
Play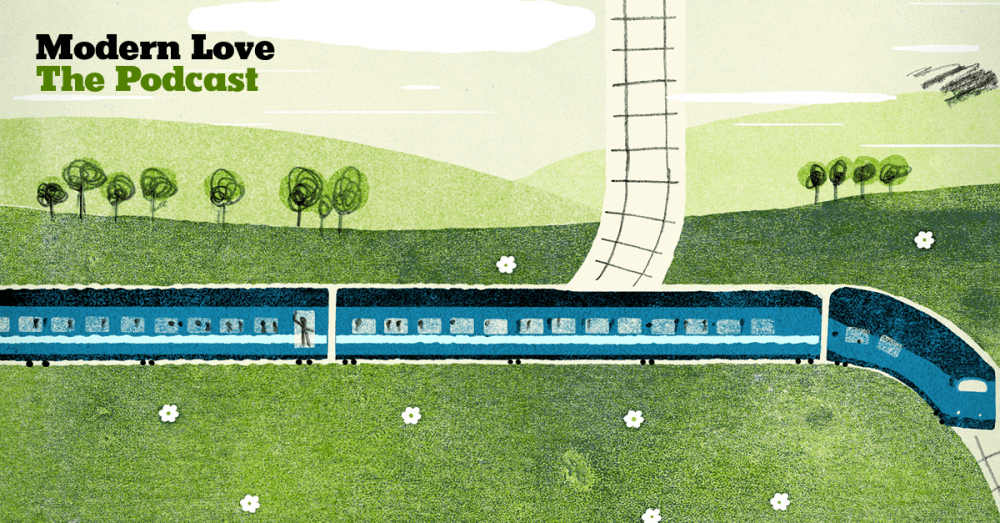 When she was 27 years old, Stephanie Saldaña thought she'd found her calling. But at a monastery in the Syrian desert, she discovered that it was something very different than she imagined.
Stephanie's essay is "Signs, Wonders, and Fates Fulfilled." It's read by Linda Cardellini, who is best known for her work in "Bloodline," "Mad Men," "Freaks and Geeks" and the Avengers movies, where she plays Laura Barton.
Where Are They Now?
Frederic and Stephanie have been married for 11 years now. They live in Jerusalem with their three children, who are 10, 7 and 2 years old. But Stephanie says that in the beginning, the transition away from the monastery wasn't entirely smooth.
"I had this unrealistic expectation that Frederic, after three years of living in a monastery in a desert, was just going to come into the world and be like anyone else," she says. "But the fact is that he was still a novice monk. And we would always joke that God was somehow like the other person in our relationship. That the kinds of things in other marriages — that somebody might worry about another woman — I would find things that would show that he was thinking about God. Sometimes when I was doing the laundry I would find prayer beads in his pocket. He was always asking to go on retreats, and I would always tease him and say, if you're going to go on a retreat with God, you need to take me on a date as well. But in time — he never really stopped being a novice monk. He just changed and brought that spiritual life into our marriage."
To discover a different kind of sanctity in that messiness has been the greatest gift of having a family.

Stephanie Saldaña
And when they had children, Stephanie says it showed them a different kind of holiness.
"We were both drawn to the monastic life," she says. "And there can be a kind of perfection that can come with that — to live like the angels. And then we came into the world and we had these kids and our life is so beautifully messy. And to discover a different kind of sanctity in that messiness has been the greatest gift of having a family."
Stephanie and Frederic left the monastery of Deir Mar Musa in 2005. Since then, they have watched the Syrian Civil War devastate the country where they first met.
"We wish we could go back for an hour. For a day. Drink another cup of coffee, be next to the people that we loved. Walk in those streets. This country which gave me the man that I love, gave me the Arabic language that I speak every day, gave me my faith in that monastery," Stephanie says.
And although her essay is about her and Frederic, she says there is a hidden character, who is behind almost every sentence. That is Father Paolo Dall'Oglio.
"Father Paolo was the man who built that monastery again," she says. "He revived it in the desert. He sent Frederic off to make that choice in India. He's the man who married Frederic and I. When the war started, he spoke out against the government, and was forced out of the country. But exile was very difficult for him. And in 2013, he decided to sneak back into the country in order to meet with the man who was still relatively unknown at the time, named al-Baghdadi. And to try to negotiate the release of hostages. And he never returned."
Stephanie says that at first, Father Paolo wasn't eager for her and Frederic to leave the monastery. But he still traveled to France to marry them.
"And there are these pictures of me coming down the aisle, and my father, lifting up the veil. And in the pictures, you can see Paolo there, my spiritual father. And you can see my real father, who passed away just a year before Paolo disappeared. And there's a sense that both of them are giving me away. Paolo would say, this is the poverty of the monastic life. You love people and yet you let them go to live their lives."
And Stephanie says that the story of the girl that Frederic met on the train has become something they come back to again and again over time.
"In the early years, that was really his miracle. But then, in any marriage, there's challenges, and difficulties, especially when you're a marriage of two different cultures living in a third culture. And there were many times over the years when I was having difficulty, and I would say, 'Don't worry. An angel appeared on a train.' And over the years it was as though that young girl who appeared to him also appeared to him also appeared to me. And gave me courage. And so the importance of that moment has somehow only grown over the years."
Voices in this Episode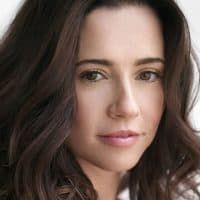 SAG, Emmy, and Spirit Award-nominated Linda Cardellini is one of the most versatile actresses of her generation currently working in both film and television.

On television, Cardellini most recently starred as 'Meg Rayburn' opposite Kyle Chandler, Ben Mendelsohn, and Sissy Spacek, in the critically acclaimed Netflix series "Bloodline." Created by Todd A. Kessler, Daniel Zelman and Glenn Kessler ("Damages"), the thriller-drama series focused on a family of adult siblings who find their past secrets and scars are revealed when their black sheep of a brother returns home. The third and final season premiered on May 26th on Netflix.

Cardellini turned heads for her provocative portrayal of 'Sylvia Rosen,' 'Don Draper's' (Jon Hamm) married mistress in the sixth season of the critically acclaimed AMC series, "Mad Men." Her performance earned her first Emmy nomination for "Outstanding Guest Actress in A Drama Series," in 2013. Cardellini's talent first came to prominence starring as academic decathlete 'Lindsay Weir' on the celebrated Emmy-winning NBC series "Freaks and Geeks." She is also well-known for her portrayal of 'Nurse Samantha Taggart' on NBC's highly-rated, critically acclaimed series, "ER.

On the feature side, Cardellini will star next in New Line Cinema's upcoming horror film, "The Children" opposite Patricia Velasquez and Sean Patrick Thomas. Directed by Michael Chave and produced by James Wan, the story follows a social worker who, while investigating the mysterious disappearance of two children, discovers her own family might also be in jeopardy. The film is slated to premiere this year.

In 2015, Cardellini starred opposite Will Ferrell and Mark Wahlberg in the Paramount Picture comedy, "Daddy's Home." Directed by Sean Anders and produced by Will Ferrell, the story focused on Brad Whitaker (Ferrell) working tirelessly get his stepchildren to love him and call him Dad, but his plans turn upside down when their biological father, Dusty Mayron (Wahlberg), returns. Following the film's success, the blockbuster hit sequel, "Daddy's Home 2" was released in November 10, 2017 with additional new cast members John Cena, Mel Gibson, and John Lithgow.

In 2015, she appeared as 'Laura Barton,' wife 'Clint Barton/Hawkeye' (Jeremy Renner), in the massive summer blockbuster, "Avengers: Age of Ultron." Additionally, in May 2015, Cardellini co-starred in the film "Welcome to Me," alongside Kristen Wiig, Tim Robbins, Joan Cusack, James Marsden and Wes Bentley. The film was directed by Shira Piven and had been awarded Top 10 Independent Film for the National Board Review.

In February 2012, Cardellini starred as 'Kelli' in the independent film "Return," opposite Michael Shannon and John Slattery, which earned Cardellini an Independent Spirit Award nomination as "Best Female Lead." The story centers on 'Kelli' who just returned home from war and is compelled to learn how to adjust to a slower, normal life while dealing with her demons. The film was featured in the Director's Fortnight section at the 2011 Cannes Film Festival and was an official entry at the Deauville, London and Palm Springs International Film Festivals.

Additional film credits include, her portrayal of 'Velma' in Warner Brothers' pair of popular "Scooby-Doo" films, 'Joan Kroc' in John Lee Hancock's "The Founder" opposite Michael Keaton, and Donovan Marsh's thriller, "Hunter Killer" with Gerard Butler, Billy Bob Thornton, and Gary Oldman.

Furthermore, Cardellini lends her voice to a diverse group of animated series including 'Megan' in Nickelodeon's "Sanjay & Craig," 'Starla' in IFC's "Out There," and 'Wendy' in Disney's "Gravity Falls."

She has a Bachelor of Arts degree in Theatre from Loyola Marymount University and completed a summer study program at the National Theatre in London. Cardellini currently resides in Los Angeles.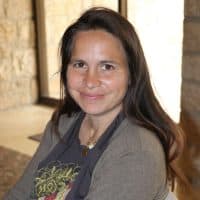 Stephanie Saldaña is the author of "The Bread of Angels: A Journey to Love and Faith," a memoir of her time in Syria, and "A Country Between: Making a Home Where Both Sides of Jerusalem Collide," a memoir of her search for beauty while raising a family on the tense border between East and West Jerusalem. She is currently the founder of Mosaic Stories, a storytelling project to preserve the intangible heritage of communities displaced by war in the Middle East, with a special focus on Iraq and Syria. Her writing appears in The New York Times, The Washington Post, The Wall Street Journal, and many other publications. She lives at the Tantur Ecumenical Institute in Jerusalem with her husband Frederic and their three children.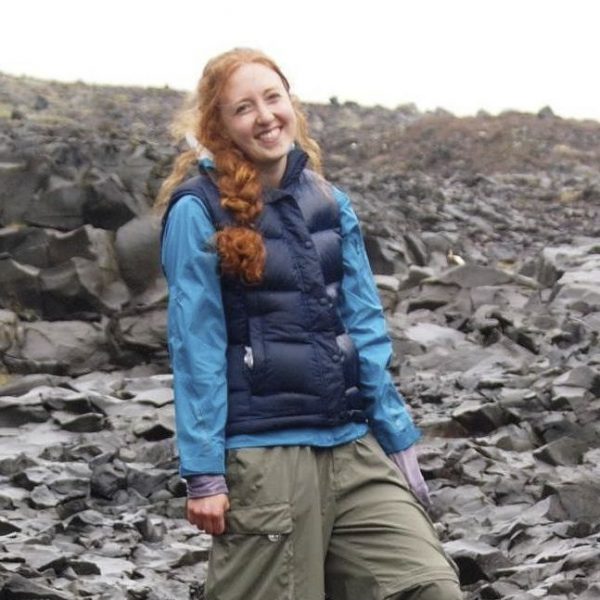 Caitlin O'Keefe Producer, Podcasts & New Programs
Caitlin O'Keefe was a producer of podcasts and new programming at WBUR.