GPS For My Lost Identity | With Diane Guerrero
Play
Sometimes, the thing we love most isn't a person. It could be a place, that we return to over and over again throughout our lives. Laura Dave writes about one of those places in her piece, "GPS For My Lost Identity."
It's read by Diane Guerrero. You can see her in "Jane the Virgin" and "Orange is the New Black," and she's also the author of a new book, called "My Family Divided: One Girl's Journey of Home, Loss, and Hope."
Where Are They Now?
Laura Dave says that the identity thieves used her information to open thirteen different credit cards. That made it hard for investigators to keep up with them, and allowed them to go on a huge spending spree.
"These people bought over $200,000 worth of products," Laura says. "They bought so much sporting equipment, so much stereo equipment. There was a lot of food purchased, and some specific food. There were lots of pizza deliveries. There were lobster deliveries. This was a long time ago, and I still remember being in awe of a $5000 purchase at Marshall's. I remember thinking, how can you purchase $5000 worth of products at Marshall's and not raise any alarms?"
The people who stole Laura's identity were never caught, and she never learned why she became their target.
"In the building I had been living in New York, there were a couple of other people that had their identities stolen in the building as well. So I thought, is it someone that has access to the mailboxes, is it somebody that works in the building, is it someone who works at the post office?" she says. "I think what really happened was, it was 2008, and the Internet was up and running, so there was enough technology that identity theft was running rampant. The difference with me was that I wasn't around to stop it."
Laura's identity theft turned into a grand larceny case, which meant that there was a freeze on her credit for almost a decade. But she says she hasn't suffered permanent financial damage, and she was recently able to buy her first home in Santa Monica. Laura says that, even though it caused such havoc in her life, she was able to find some good in all the chaos.
"When I had to be the one vouching for myself, I realized in a different way what mattered to me," Laura says. "I don't think it's a coincidence that 6 months later I met my now-husband and moved to our home in Los Angeles. And I never did have that sense of feeling so lost again."
Laura says that it was a gift of fate that when she learned about the identity theft, she was so close to the place that made her feel most like herself.
"Big Sur is truly one of the most magical places in the world," she says. "It's one of those places that, the longer you spend there, you kind of realize that it has this quiet beauty that is truly healing. I have a friend say of Big Sur that it's kind of like watching your soul outside your own body. There is a peacefulness there, and an assuredness, that really has never been tampered with."
"I think there is something about places that, if we're lucky, remind us of all the different people we've been at the different times we've been in that place," Laura says. "It's nice to have an exit that you get off, and as soon as you are in that town again, or walking down that path again, you see all the versions of yourself that other people, even, never knew."
Laura has a son now, but she hasn't brought him to Big Sur yet. She says she will someday, but for now, it's still a place that feels like her own.
"It's so drilled into us that there's this person that's going to save us, that there's someone that's going to save us," Laura says. "And what a nice idea that we are going to bring ourselves somewhere that will help us save ourselves."
Laura Dave is a novelist, living in Santa Monica with her husband and son.
Voices in this Episode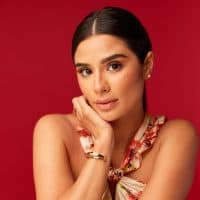 Diane Guerrero is an actress, activist, and author known for her roles as "Maritza Ramos" on the award winning, Emmy and Golden Globe nominated Netflix series ORANGE IS THE NEW BLACK (for which she received three Screen Actors Guild awards with the cast), as "Lina" in CW's break-out hit, JANE THE VIRGIN, and as "Sofia" a series regular on the CBS comedy SUPERIOR DONUTS. She recently joined the cast of DC Universe's DOOM PATROL as a series regular playing "Crazy Jane."

Diane's memoir, IN THE COUNTRY WE LOVE, published by Henry Holt, details her life as a citizen daughter of undocumented parents, and her years-long struggle to deal with the consequences of the broken immigration system. Her middle grade follow up book, MY FAMILY DIVIDED, was released by MacMillan on July 17th.

Diane is a nationally sought-after speaker including speaking at universities, galas, and Boston's 2017 historic July 4th Oration. She is an outspoken advocate for commonsense, comprehensive immigration reform and in 2015, was named a White House Ambassador for Citizenship and Naturalization. She has also worked with the Immigrant Legal Resource Center; Mi Familia Vota, a nonpartisan Latino civic engagement organization to promote immigration reform and voter registration; and is a National Museum of the American Latino partner.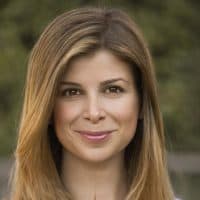 Laura Dave is the international bestselling author of several novels including Eight Hundred Grapes. Her novels have been published in eighteen countries and are in development as major motion pictures. Dave's writing has appeared in The New York Times, Glamour, Self, Redbook, and Cosmopolitan. She lives in Santa Monica with her husband and son.