Making A Judgment On Love | With Giancarlo Esposito
Play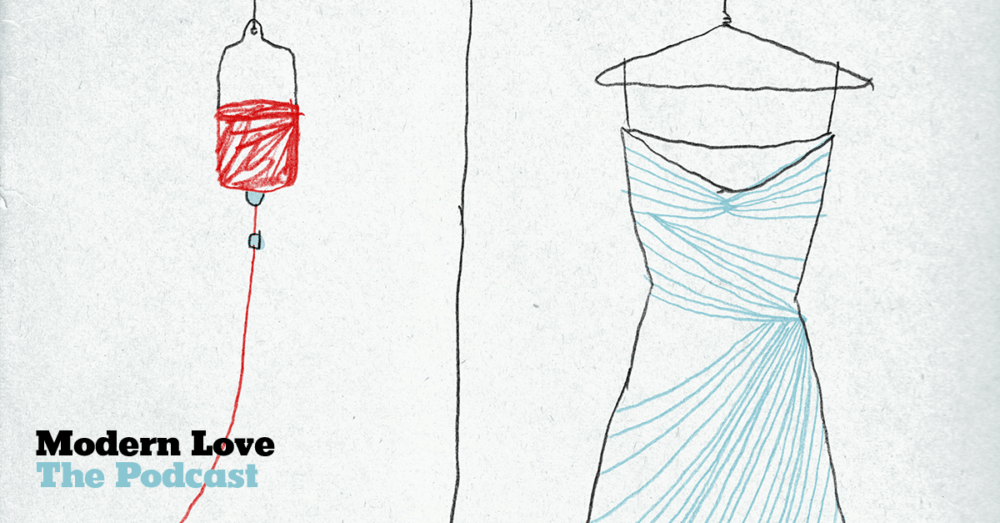 When Lloyd Zimmerman got a call at work in 2004, he didn't realize that it would stay with him for the next fourteen years. He writes about it in his piece, "Making a Judgment on Love."
It's read by Giancarlo Esposito. He plays Gus Fring on "Better Call Saul," reprising the role he played in "Breaking Bad." He also stars in "Dear White People."
More from Giancarlo Esposito
Giancarlo Esposito says that he connected with this piece in part because of what Lloyd wrote about missing his father's death. He says that, in his own father's final days, he flew to Florida to be with him in the hospital.
"I stayed with my father for about four or five days, holding his hand, talking to him, and he got better," Giancarlo says. "And I got on a plane, and I went home for the weekend, to talk to my family about what to do with him when he got better. [I was] planning to fly back on Sunday. And he died before I got back."
"We pass on our stories, and we share them with each other to give each other strength, and allow each other some release from the pain that we've held from things that didn't happen that we wanted to happen," he says. "But it's all okay. Because this is life."
Where Are They Now?
It wasn't until years after Thomas and Donna's wedding that Lloyd Zimmerman decided to write about it. But he says that the experience stayed with him.
"It was one of the most remarkable things that happened in my life," Lloyd says. "It took maybe 20 minutes, seven years earlier, but it always stuck with me. I always wondered, who was Thomas? Who was Donna? What was the story of their life?"
After his piece came out, he got the chance to find out. A reporter at the Minneapolis Star Tribune read Lloyd's Modern Love piece, and tracked down Donna. Then, the reporter arranged for Lloyd to meet her.
"It was a short meeting in her living room. I was feeling very nervous about how I should prepare for it, so I went out and I got a dozen pink roses," Lloyd says. "She had a hug for me, I had a hug for her, and the flowers made it all better."
"It was clear when I met with her that this was a wonderful thing that had happened in her life, and she was very happy for it. And all of my concerns about whether I had done something too public for someone ... those, as it turned out, were all for naught. And I felt really wonderful that I was getting to meet somebody who I had thought about all those years."
We reached out to Donna, and, though she didn't want to be interviewed for the podcast, she says she remains deeply grateful to Lloyd for granting Thomas's dying wish. And Lloyd says that's something that resonated with readers, too.
"People thought, I think, that it was a good thing," he says. "It showed that judges are human, and they're capable of taking time from their murder trials and their divorce trials and their civil disputes, to do something that really makes life better for somebody who really doesn't have access to justice. They hadn't done anything right, and here was the system somehow making it work."
There's one thing in Lloyd's story that's out of date now — the requirement, under Minnesota law, that marriage could only be between a man and a woman. After his piece came out, Lloyd got a voicemail from a woman in a same-sex relationship who pointed out that she and her partner weren't able to have a wedding like the one he'd performed for Thomas and Donna. Lloyd decided to meet the couple in person.
"I met with them for about two hours at this coffee shop, never having met them before, and then I decided to write another story about how I felt about this relationship. And whether all couples, regardless of their gender, should be able to have their love solemnized by the laws of the state. And one of the justices of the Minnesota Supreme Court came up to me and said, I liked that story even more than the one that you wrote for the Times. So I was on a roll there, but that was the end of my publishing career."
Lloyd adds, "If anybody read this story, or should listen to the reading of it again, and they're touched in a way where they say, 'I can do something kind too in my own way,' then I will feel, first that my life was worth living, and second, that the story was worth writing."
Lloyd is retired now, and lives in Minneapolis with his wife Becky. He has two children and two grandchildren, who he calls his "reason for living."
Voices In This Episode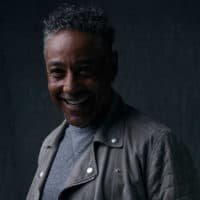 Giancarlo Esposito can currently be seen starring as "Gus Fring" on AMC's hit series BETTER CALL SAUL, a reprisal of his role from BREAKING BAD. He recently starred in the MAZE RUNNER trilogy, Netflix's OKJA and has just completed production on Cinemax's JETT opposite Carla Gugino and THE LONG HOME with James Franco and Timothy Hutton. He also serves as the narrator of Netflix's DEAR WHITE PEOPLE, and appeared on an episode this season.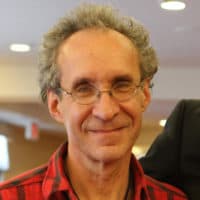 Lloyd Zimmerman is a retired state court judge who lives in Minneapolis. He has been married for almost 35 years to his wife Becky. His two children, Cole and Chelsea, and his grandchildren, Cade (two years), and Olivia (eight months), have taught him the meaning of joy.