I Was Hardly A Perfect Fit | With John C. Reilly
19:13
Play
Here's a scene that might be familiar to a lot of divorced parents: You're on the phone with your child. You're desperate to connect. And, one way or another, it feels like you keep missing each other.
Tim Elhajj writes about that feeling, in his piece, "As a Father, I Was Hardly a Perfect Fit." It's read by John C. Reilly, who stars in the new film "The Sisters Brothers."
Where Are They Now?
Tim Elhajj's son, also named Tim, says that he was at a law enforcement training center when his dad called to tell him that this piece had been published in Modern Love. He went to a Starbucks to read the essay for the first time.
Story continues below
Subscribe to the podcast
"When I read it, I was blown away by it," he says. "And I actually, I cried ... I'm this big tough guy, 240 pounds and I'm crying, I'm weeping, in the Starbucks. I was telling people allergies were pretty bad down there for me."
Tim Sr. says that he wrote this piece about a time when he was trying to figure out how be present in his son's life, even from a distance.
"I just wanted to connect and never felt like I was doing a great job of it," he says. "I wanted to be there and [felt] like an outsider. And I wanted to figure out how to be the best outsider I could be. It's really hard. There's a lot of longing there. And that's what drove wanting to make this [hat] thing happen, and then get fixated on it in this crazy unhealthy sort of way."
We asked Tim Jr. what he remembers about those phone calls when his dad kept asking about the size of his head.
"My mom yelling at me, saying, 'Your dad's on the phone, come in the house!'" he says. "And I get in there, just to remember, I didn't get the hat size again, and I know he's going to ask me ... I'm sure it was uncomfortable for him, and that's what eventually led me to 7 7/8 for a hat size. Which really should have been 7 1/8 with the fitted hats I have nowadays."
Tim Jr. says that, on that trip to New York years later, the family ended up in a store where he found a 7 7/8 hat.
"There was one on the very top shelf, and I pulled it down and I put it on and it went down to my nose," he says. "That's how big it was, and that was when I was a 20-year-old. And we had a laugh," he says.
But when Tim Jr. talks about what this essay means to him, he gets more serious.
"I love [my dad]. I've been up and down with my emotions towards my father, and there's one thing he's always offered me — he's always been consistent, since I was young. I can not talk to him for six or seven months, and we can pick up the phone and not skip a beat. [This essay] speaks to that."
Tim Senior says that, although he's had to work through the guilt of being away for a lot of his son's life, he takes a huge amount of pride in the man his son has become.
"He started this beautiful, gorgeous family, and I go to him for his perspective," Tim Sr. says. "He's a heck of a father, and a heck of a man. And I just admire you so much, son. Thank you so much for coming, and showing up for me. I really appreciate it. Thank you."
"I love you a ton," Tim Jr. says. "I really appreciate you always being there for me when I need you. So thank you."
Voices in this Episode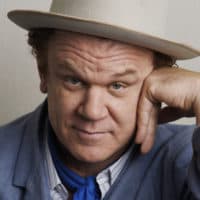 Academy Award-nominated John C. Reilly is one of the most diverse actors working today, with an impressive range of roles in dramas, comedies, musicals, and foreign films. He has been acknowledged by the Academy Awards, the Golden Globe Awards, the Tony Awards, the Independent Spirit Awards as well as the Grammys, among others.

Mr. Reilly produces and stars in Jacques Audiard's THE SISTERS BROTHERS. Also coming out this year are Holmes & Watson, with Will Ferrell; Ralph Breaks the Internet: Wreck- It Ralph 2; and Stan and Ollie, as Oliver Hardy opposite Steve Coogan's Stan Laurel.

He recently received strong reviews for his role in Kong: Skull Island, starring opposite Brie Larson; as well as the independent film The Little Hours, which premiered at the 2017 Sundance Film Festival.
Other recent films include The Lobster, directed by Yorgos Lanthimos; the award- winning French film Les Cowboys, directed by Thomas Bidegain; and the Italian film The Tale of Tales for director Matteo Garrone, all of which premiered at the 2015 Cannes Film Festival.

Mr. Reilly has worked with top directors such as Martin Scorsese in both Gangs of New York and The Aviator; Brian De Palma in Casualties of War; Robert Altman in A Prairie Home Companion; Terrence Malick in The Thin Red Line; Rob Marshall in Chicago; Roman Polanski in Carnage; Wolfgang Petersen in The Perfect Storm; Lynne Ramsay in We Need to Talk About Kevin; and Paul Thomas Anderson in Hard Eight, Boogie Nights, and Magnolia.
He has starred in the hit comedies Talladega Nights: The Ballad of Ricky Bobby, Walk Hard: The Dewey Cox Story, Step Brothers, Cyrus, and Guardians of the Galaxy. He voiced the title character in the Academy Award-nominated animated feature Wreck- It Ralph and was the voice of Eddie in Sing.

Mr. Reilly's work in the world of independent films includes The Good Girl, Cedar Rapids, The Promotion, Terri, Year of the Dog, Criminal, and The Anniversary Party.

On television, he is a frequent collaborator with comedians Tim Heidecker and Eric Wareheim for the shows Tim and Eric's Awesome Show, Great Job! and Check It Out! with Dr. Steve Brule, among others.

Mr. Reilly's many theater credits include True West, for which he received a Tony Award nomination, and A Streetcar Named Desire on Broadway, as well as Steppenwolf productions of The Grapes of Wrath and A Streetcar Named Desire.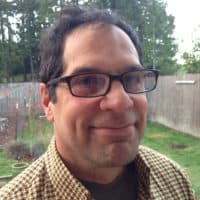 Tim Elhajj writes memoir. His work has appeared in The New York Times, Brevity, Guernica, and a few others. Tim lives in the Pacific Northwest with his wife, a dog, and college-age twins, who occasionally show up for dinner. For more about Tim, see his blog, Present Tense (Past Imperfect).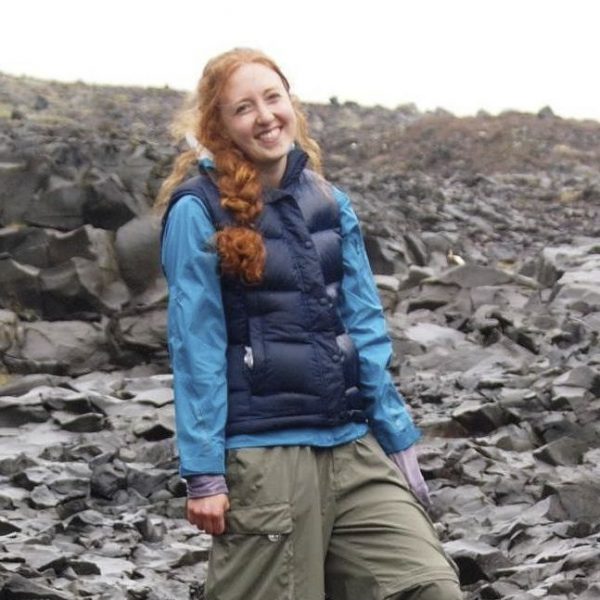 Caitlin O'Keefe Producer, Podcasts & New Programs
Caitlin O'Keefe was a producer of podcasts and new programming at WBUR.