Boston Globe Looks To New Software, Signing Bonuses To Shore Up Delivery
04:38
Play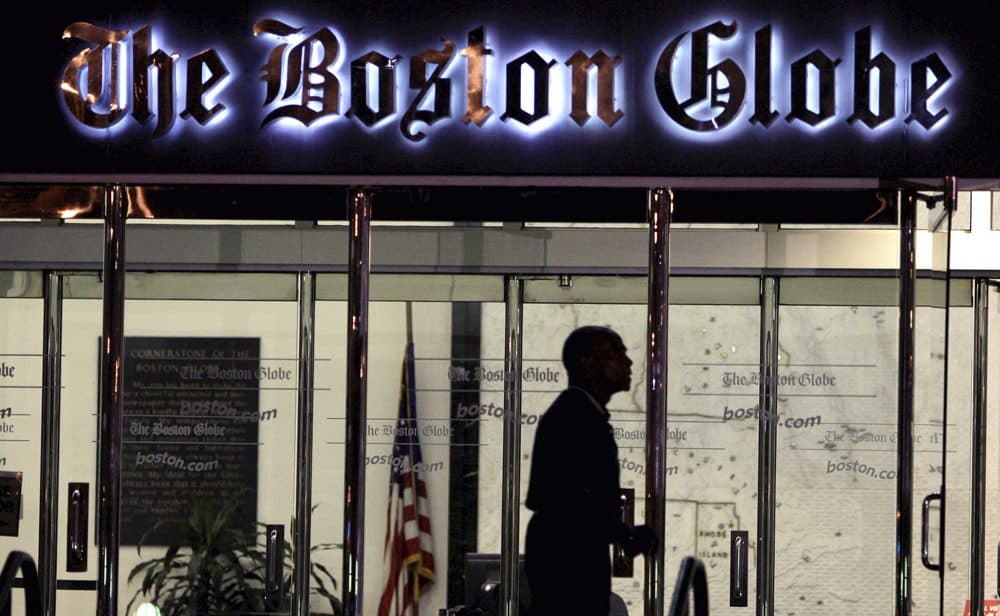 This article is more than 5 years old.
The Boston Globe is hoping new software will help it address a big New Year problem.
The paper, which has been delivering the daily news since 1872, is having trouble getting its papers into the hands of subscribers in 2016. The newspaper expects it could still take a while to iron out all the glitches caused by a switch to a new distributor.
Over the holidays, right when more people were home with more time to read the paper, the paper didn't come. WBUR has been hearing from Globe subscribers who haven't gotten a paper — or anyone on the phone — in days.
Globe reporters and editors, fed up that their work was not landing in the hands of readers, decided to hand deliver their labors themselves.
Reporter David Abel teamed up with editor of the Sunday paper, Mark Morrow, to lug the broadsheet to the door jambs of Jamaica Plain. "David is one of our best reporters, and we've been out there delivering the papers this morning," Morrow told a customer as they delivered her paper.
Reporter Maria Cramer and a colleague did the same in Brookline, but the rundown of addresses they got was a mess.
"We were crossing intersections that we had crossed just a few minutes before to deliver newspapers in one section of Brookline, then back to the other," she said. "It was, it was dizzying. It was not arranged in a geographical way. And I can see why any new driver would have a difficult time getting to the right location."
The list of addresses came from the Globe's new distribution partner. The California company ACI built a network of fewer, but bigger warehouses. That's where drivers have to go to pick up the papers they deliver to doorsteps.
John Riley, the head of Sheffield Cartage Company, a local vendor hired by ACI to deliver, says on Dec. 28, they delivered 28,000 papers.
He says there was not much time to prepare for what's a big job.
"And then the fact that we didn't have sufficient tools to do this properly. Carriers who were assigned to their routes were taking twice as long for delivery," Riley said.
Many of them aborted their routes so they wouldn't be late for their day jobs. But Riley says it's not the carriers' fault — they weren't set up to succeed. To entice more people to bear with the process, ACI has increased its driver signing bonus to $2,500. And Boston Globe CEO Mike Sheehan says better routing software is being rolled out Tuesday.
"It's gone poorly so far," Sheehan said. "I don't think we were prepared for the disruption that happened."
"It just seems implausible that a major company like the Globe can't deliver a newspaper to people they've been delivering to," said Sue O'Connell.
She should know. She has switched distributors before, as the publisher of the free newspapers Bay Windows and South End News. Even with her papers that get delivered in stacks at street corners, she says changing delivery operations took six months of due diligence and dry runs.
"You know, there's just no excuse for having bad data. If this were another company that did this, the Globe would be all over it," O'Connell said. "And they have to make sure that they're doing their best to keep their relationship with the hardcore subscribers."
No customer will pay for a paper that did not come, Sheehan said. The Globe did do its due diligence, he says. It's switching to ACI because the company has a better record of service, and that at a lower cost.
"You know, the thing about us saving money: John Henry bought the Globe to make it better. He didn't buy it to make money. His objective is to break even. And whenever we can save money, that money goes into the newsroom, into better journalism," he said.
Sheehan won't say how many people have cancelled their subscriptions out of frustration, but he says it's relatively few. He doesn't regret the decision to switch distribution partners. He blames the execution.
This segment aired on January 5, 2016.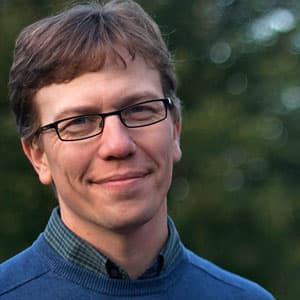 Curt Nickisch Business & Technology Reporter
Curt Nickisch was formerly WBUR's business and technology reporter.