Boston Globe Delivery Backpedaling Could Spell Return To Problematic Service
03:44
Play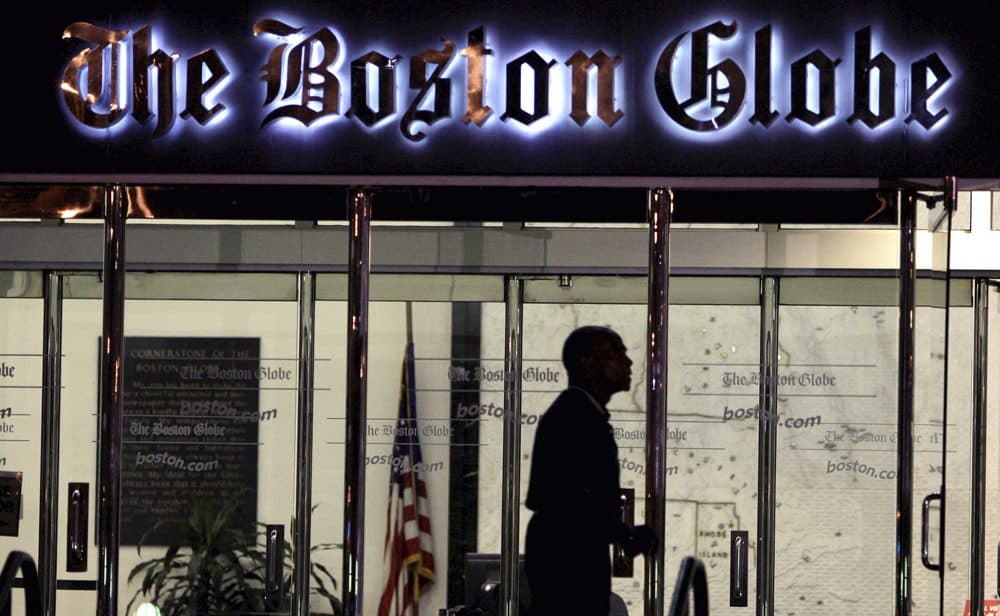 This article is more than 5 years old.
To resolve major difficulty getting its papers delivered in the past two weeks, The Boston Globe is reversing a major business decision. It is bringing back the delivery company that it tried to replace.
Beginning next week, the company just brought on by the Globe, ACI, will be responsible for only half the delivery operation. Remaining deliveries are being put back in the hands of a company called PCF.
While many customers are praising the move to go back to the old delivery company, the Globe was trying to improve on that distributor in the first place.
'Those Weren't Really Problems'
The past week and a half is not the first time that Denise Watson has called the Globe to complain about delivery service.
"My biggest problem with the last company was: I wanted the newspaper on the porch. Sometimes it would be in the bushes, sometimes it would be in the grass. Sometimes it would be on the stairs," she said.
Watson lives in Dorchester. She pays $700 a year to get the Globe. She didn't want to have to hunt for it.
"Just wanted to stick my arm out of my front door and grab the paper and go back in. I didn't want to have to go outside and get it," she said. "Lazy? Possibly. But that's the reason."
Usually, complaining two or three days in a row would get the newspaper to land on her porch — at least for a while. But there was another problem. The paper would often come late, after she left for work.
Watson sees all that differently now, having gone 10 days without her copy.
"So I guess in the big picture of this epic failure of delivery now, those really weren't problems," she said. "I guess I shouldn't have complained about it."
Costly Problems For The Globe
But they were problems for The Boston Globe. Costly ones. The newspaper's CEO, Mike Sheehan, says complaints about service were draining the company's income stream.
"We were experiencing for our cancellations: 50 percent were caused by people who were dissatisfied with home delivery," he said.
That's a big deal. The Globe gets a huge portion of its revenue from selling subscriptions of the hard copy, and selling the ads that go in it. Keeping a customer — "reducing churn" in business speak — is a lot easier than getting a new subscriber. Sheehan says that was a big reason for bringing in the new delivery company called ACI.
"If you can reduce churn, that brings in more revenue. And if you can find a supplier who'll do it for less money, you save money. And ACI was willing to do it for a little less money, so it was a two-fer," Sheehan said.
The two-fer ended up being more like a no-fer. The Globe reports 2,000 subscriptions have been cancelled since the problems began. That's 30 percent higher than usual.
"Companies tend to underestimate the importance of operations and focus too much on the costs," said Zeynep Ton, who teaches operations at MIT Sloan School of Management.
"I mean, you look at the Globe and it seems like all the delivery people have to do is collate the papers and put them into bags and then deliver them to the homes," Ton said. "But doing anything well requires a great operating system and great workers that are motivated and set up for success."
Ton hopes that if anything comes of this, it will be greater appreciation for the people who deliver the papers, as well as for businesses that do delivery well.
One person who has a new appreciation for good delivery is Watson, the Globe subscriber in Dorchester. She hopes the disruption ends soon.
"Let's just see. I wrote a letter to the Globe to the editor about it, but since I haven't gotten the paper, I don't know if it got in there or not," Watson said, laughing.
Starting Monday, the old distributor, a company called PCF, will be back delivering in her Grove Hall neighborhood. At this point, she'll be happy if her newspaper lands in the bushes in late afternoon.
This segment aired on January 7, 2016.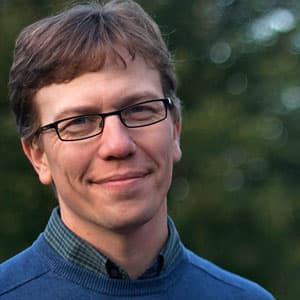 Curt Nickisch Business & Technology Reporter
Curt Nickisch was formerly WBUR's business and technology reporter.