New Review Of Mass. Criminal Justice System Prompts Deeper Look Into Recidivism
04:10
Play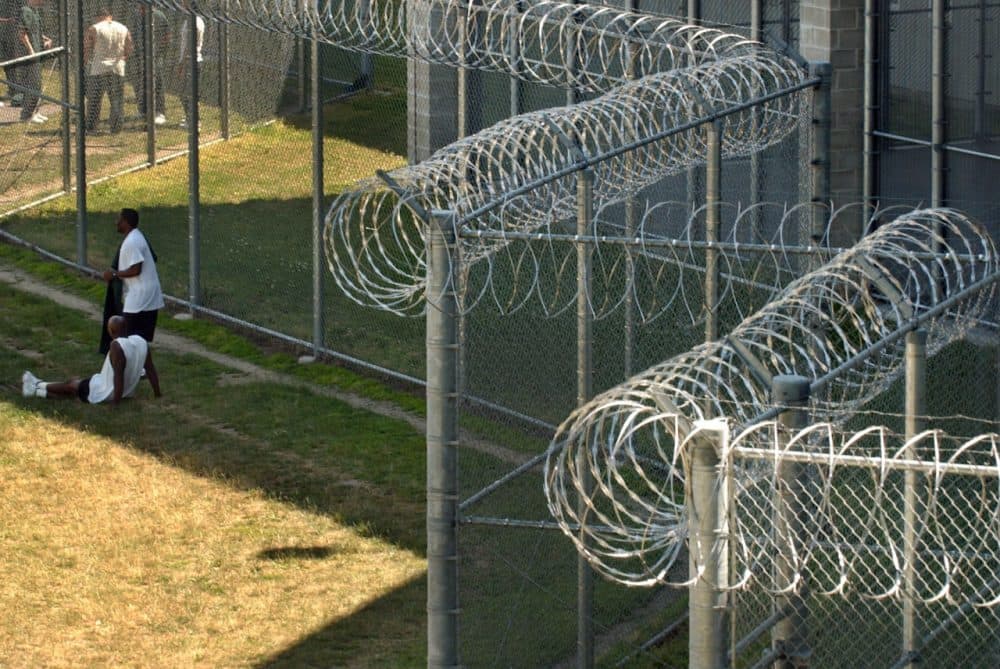 This article is more than 5 years old.
The rate of incarceration in Massachusetts is down, but by how much varies widely depending on which county of the state you're looking at.
That was one of the initial findings of an independent review of the state's criminal justice system commissioned by Gov. Charlie Baker.
The review was conducted by The Council of State Governments Justice Center, which presented its first report to the state's criminal justice working group on Tuesday. So far, the center's researchers have analyzed publicly-available data and decided to further its review of three areas: incarceration, recidivism and supervision.
Drop In Jail Populations, But Questions About Discretion Arise
Among the report's initial findings is a 12 percent drop in the total incarcerated population in Massachusetts between 2006 and 2015. That isn't much different from national trends, but one thing that stands out in Massachusetts is the wide variation among county jail populations.
In Berkshire County, for example, there was a 52 percent decline in its jail population from 2009 and 2015, while in Middlesex County there was a 35 percent increase. That prompted questions from several working group members about the issue of discretion among law enforcement and justice system officials.
"We've all seen that depending on the court you're in, the county you're in, the judge you happen to be before, the DA you're working with, you can get wildly different outcomes in particular cases," said Milford state Rep. John Fernandes, an attorney who is co-chair of the 25-member working group that was presented with the Justice Center's review.
Fernandes and state Public Safety Secretary Daniel Bennett asked the center's researchers how a data-driven analysis might shed light on discretion — on the part of police, prosecutors and probation officers — and how that then could affect things like incarceration and recidivism.
Bennett said discrepancies in sentencing from one county to another could be the reason behind the wide variation in county jail populations.
Katie Mosehauer, a project manager with the Justice Center, said data can actually help show if there is abuse of discretionary power.
"Some of the data that we've been able to look to in other states shows what is the range of experience and really seeing if discretion is being used effectively, so there's a clustering of outcomes — that shows you discretion is working. If there is a divergent set of timelines or experiences, then there might need to be a bigger conversation about potential policy changes," Mosehauer said.
"We've all seen that depending on the court you're in, the county you're in, the judge you happen to be before, the DA you're working with, you can get wildly different outcomes in particular cases."

Milford state Rep. John Fernandes
But state Sen. William Brownsberger said effective policy change might require a deeper historical look at incarceration. He said incarceration rates in Massachusetts skyrocketed during a 15-year period, and the group should look at changes that were made during that time.
"We went from 1,000 to 1,500 people incarcerated in Massachusetts in the '70s to 10,000 people incarcerated," said Brownsberger. "That's the dramatic story here. What happened during those 15 years that led to that huge jump?"
The center's report suggests that after a substantial prison population increase, the numbers were about the same in 2015 as they were in 2006. It also found that recidivism rates in Massachusetts have remained close to about 40 percent, and that two out of every five people released from prison return to the community without probation or parole supervision.
A national report in 2012 said only six states had rates of unsupervised prison releases that were higher than Massachusetts. Fernandes said that could present an opportunity to figure out how best to make reforms. If one group returned to jail because new crimes were committed, or returned because probation conditions were onerous, then officials can base any policy changes on the data.
"We've got a perfect group here to test. The two got no supervision, the three got supervision. Can you tell me how many of the three re-offended versus how many of the two? That tells me a lot," Fernandes said.
That's the point of this review — to collect data to help craft policy changes that will reduce corrections spending and reinvest savings in ways that decrease recidivism and increase public safety.
Gov. Baker asked for this review in August, making Massachusetts the 24th state whose criminal justice system has been examined by the center. Mosehauer said in many of the other states there was a criminal justice crisis, but in Massachusetts this review is just a way to make improvements.
"Here in Massachusetts, it's not on fire. We have really great opportunities to make some changes to help criminal justice system work more effectively and efficiently, but it's not necessarily a crisis that's going to drive that change," Mosehauer said.
The center's next review will focus on supervision in the criminal justice system — as three quarters of the state's total criminal justice population is under some form of probation or parole supervision.
The Justice Center researchers will then issue another report to the working group in April and the group hopes to have policy recommendations by the end of the year.
This segment aired on January 13, 2016.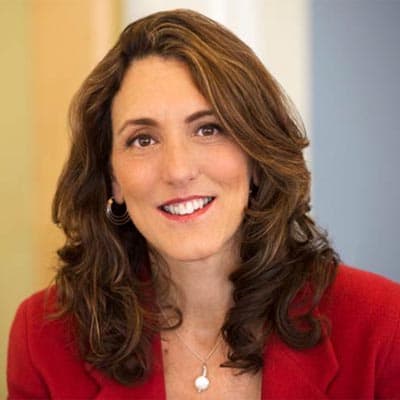 Deborah Becker Host/Reporter
Deborah Becker is a senior correspondent and host at WBUR. Her reporting focuses on mental health, criminal justice and education.