In Lawsuit Against Cigarette-Maker, Mass. Smokers Seek 'Medical Monitoring'
04:40
Play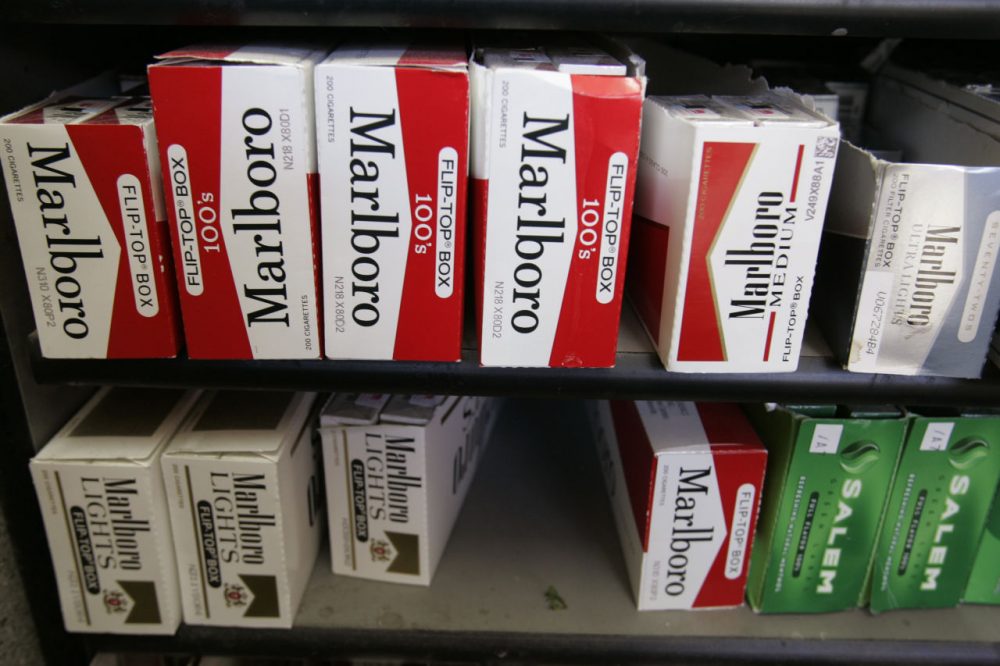 This article is more than 5 years old.
Opening statements begin Wednesday in what could be an important class-action suit filed 10 years ago in Boston federal court.
The trial pits tobacco giant Philip Morris against a group of Massachusetts smokers. The group is not seeking money; rather, they're arguing the cigarette-maker should have to pay for their cancer screenings.
"It's brought by a class of individuals who have smoked substantial amounts of cigarettes over a period of years, and they're seeking kind of medical monitoring," said Nancy Gertner, a Harvard Law School professor and retired federal judge, who was once on the bench in the case. "Because they're at risk for developing cancer they want to be regularly monitored and they want the company to pay for that."
Gertner spoke to WBUR's Morning Edition about the "very unusual" case.
As The Associated Press has reported, a jury "will be asked to decide whether Philip Morris made Marlboro cigarettes that are unreasonably dangerous. In court documents, the company denied that its cigarettes are defectively designed and argued that three-dimensional chest scans would not be effective or necessary for every person covered by the suit."
Click the audio player atop this post to listen to the interview with Gertner.
This article was originally published on January 27, 2016.
This segment aired on January 27, 2016.