Boston-Area Marathoners Chase Spots On Olympic Team At L.A. Trials
03:11
Play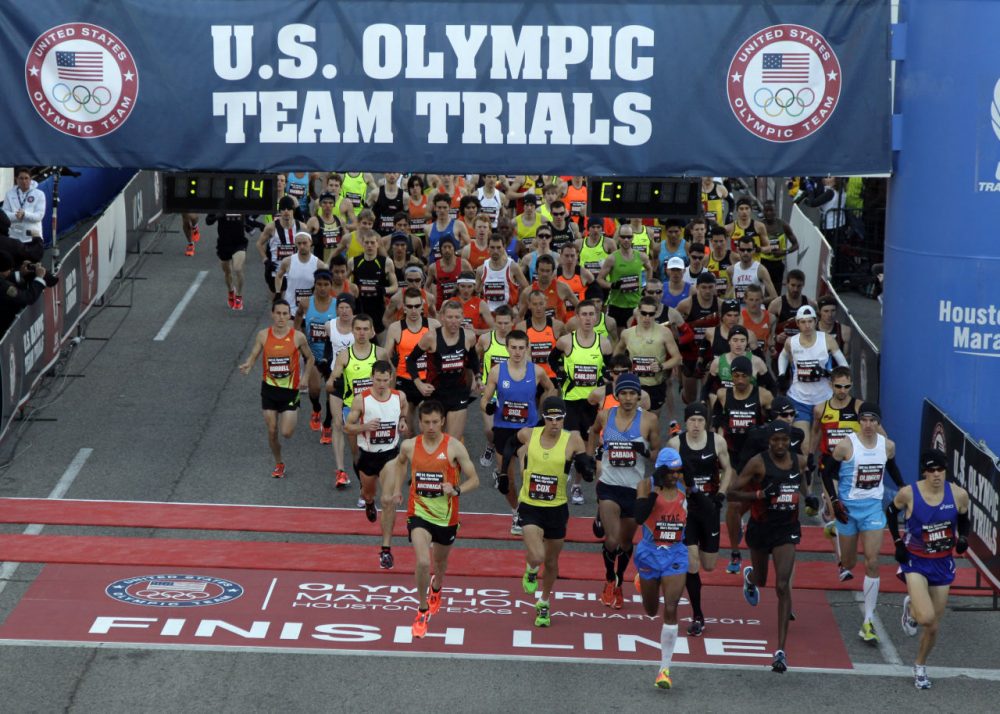 This article is more than 4 years old.
More than a dozen runners from New England will be chasing spots on the U.S. Olympic team at Saturday's Olympic Trials Marathon in Los Angeles.
Only the top three men and women finishers in Los Angeles will get spots on the squad that goes to Rio de Janeiro this summer.
That's a lot of pressure, because even if you're in the best shape of your life, a lot can go wrong over the course of 26.2 miles. That's why these Boston-area runners have been training for months to get ready.
Tim Ritchie and Louis Serafini were chasing their Olympic dreams on a recent chilly winter morning by running laps around the Chestnut Hill Reservoir. Ritchie, 28, grew up in Worcester, and he's now an assistant track coach at Boston College.
Stress fractures sidelined him for most of 2014, but he has recovered and has high hopes for Saturday's race.
"Just to be competitive. Obviously it will be the deepest American field ever assembled for the marathon, and what better way to see how you stack up than that," Ritchie said.
Serafini is a New York native who now lives in Brighton.
"Been running more miles, so it's been a little bit of an experiment," explained Serafini. "But it's been a lot of fun and I'm definitely really excited to train for a race like this. I've never competed on a national stage before so that motivates me every day."
Across the river on another early morning, four young men from the Boston Athletic Association were circling the indoor track at Harvard.
Brian Harvey, 28, a clinical research engineer, describes the workout.
"So we did 4 by 3 mile at goal marathon pace, which is around 5:08 per mile, and we took 2 to 3 minute rests between the intervals," he said.
That's 96 laps — a mental challenge on an indoor track, Harvey said. He qualified for the Olympic trials by running a marathon in Minnesota in 2 hours and 17 minutes. He thinks he can beat that Saturday.
"I'd like to go under 2:15, and maybe top 15 or top 20 in the race would be a very good race I'd be very happy with."
Laura Paulsen, a 26-year-old grad student at MIT, will be competing alongside big names like Marblehead native Shalane Flanagan, who won the trials four years ago and is a favorite again.
"You're nervous, because it's such a cool opportunity to be able to line up with people you've had posters of on your wall since [you were] a high schooler," Paulsen said.
Now Paulsen and these other Boston athletes have a chance to join those ranks as they compete on the biggest stage of their careers.
Can they make it to Rio? Well, they're not among the favorites. But, as Paulsen said, anything can happen along those 26.2 miles.
"There's just that element of uncertainty that you can't control for, which is cool," she said.
This segment aired on February 12, 2016.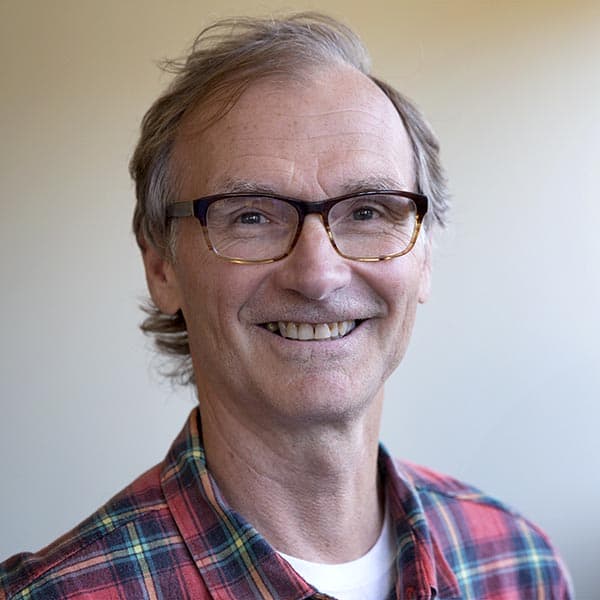 Alex Ashlock Producer, Here & Now
Alex Ashlock has been a producer for Here & Now since 2005. He started his WBUR career as senior producer of Morning Edition in 1998.